Winners 2018
Apprentices Nominees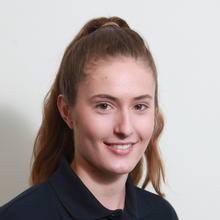 Danielle Binder, Mini
Apprentice maintenance technician (Mini plant Swindon)
Danielle, 18, joined Mini in 2015 as an apprentice technician and is currently studying at Oxford Brookes University for a mechanical engineering degree. Prior to that she studied engineering design, for which she received a distinction from City of Bath College. Having completed her performing engineering operations (PEO) qualification, Danielle is now an apprentice technician in Mini's production maintenance department in Swindon, where body pressings for Mini are produced. She said she knew she wanted to join after participating in Mini's 'Girls Go Technical' programme at Swindon.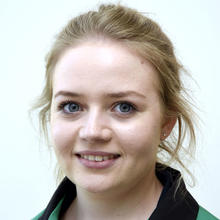 Harriet Sherriff, Mini
Finance Apprentice (Mini plant Oxford)
Sherriff started an office-based, finance-focused apprenticeship in 2016, following completion of A-levels in maths, physics and chemistry. Her current production-focused project looks at ways of reducing the cost of scrap generated by the body shop, but she has also worked alongside BMW's head of apprenticeships on projects such as calculating the financial impact of the apprenticeship levy. At her own request she spent a month working on the assembly line, attaching brake calipers and axles, to better understand the production process. She is now studying for a BA in business, management and communications at Oxford Brookes. Her enthusiasm to promote apprenticeships has led to her being appointed as an Oxfordshire Ambassador of Apprenticeships, in a programme run by Oxford's Local Enterprise Partnership.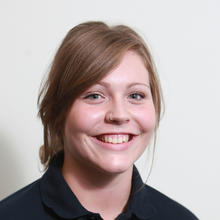 Natasha Palmer, Mini
Maintenance technician apprentice (Mini plant Swindon)
Palmer is currently a third-year maintenance apprentice at Swindon, where Mini makes its body pressings. She joined after completing three A-levels and two AS-levels, and has since worked in the press shop looking after breakdowns and quality issues and in sub-assembly working with laser weld cells, guns and grippers. Her first-year project was looking at the creation of a Mini model with an air tunnel in the bonnet to turn a turbine and trickle charge the battery, fulfilling an interest in renewable energy. Palmer has jointly led BMW's 'Girls Go Technical' programme and led numerous school tours around the site. In her spare time she enjoys stripping down and rebuilding motorcycles.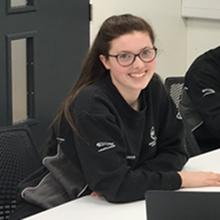 Lucy Farrington, JLR
Advanced apprentice
After starting as an apprentice technician, Farrington is currently working at JLR's bespoke and performance SVO division as an advanced apprentice with the aim of taking a managerial route in the future. In her job she has learnt the basics of programming, as well as prepping vehicles for climate testing. She has also learnt how to track build phases and monitor hours per car. Farrington has also set up an under-18 support forum to help young people at the company feel comfortable and safe at work. Last year Farrington was a finalist in the Coventry and Warwickshire engineering apprentice of the year competition and has been working with WISE, a government campaign to encourage more women into science, technology, engineering and mathematics (STEM) subjects. She has also represented JLR at a number of corporate events, including the 2016 Education Show at the NEC and the 2017 finals of the Land Rover 4x4 in Schools project, which challenged school teams to build remote-controlled off-road scale models.
Charlotte Atkins, Bentley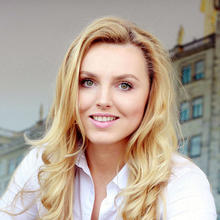 Charlotte Atkins, Bentley
Junior engineer, metrology apprentice
Atkins currently works as a junior engineer apprentice within the metrology, or measurement, department, which focuses on new models to ensure they meet quality targets. The Bentley apprenticeship scheme of which Atkins is part involves short-term placements in different departments, so she has worked on the purchase technical support team, supplier quality management, quality assurance and motorsport. At the end of the year she moves to Porsche in Stuttgart for three months to align Bentley's metrology department's approach with that of its German stablemate, while also developing her German language skills. Charlotte gained an HNC and HND in mechanical engineering with distinction and is studying for a degree mechanical engineering at Staffordshire University. As part of her dissertation, she is managing the integration of Nikon laser scanners into the department on the co-ordinate measurement machines in order to improve the efficiency of the department and reduce measurement time.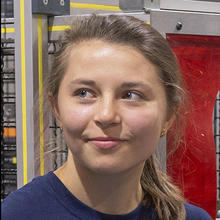 Melanie Morey, Ford
Advanced apprentice
Morey is currently in her final year of a four-year programme to become a tradesperson working in mechatronics, a branch of engineering that focuses on designing, manufacturing and maintaining components that have both mechanical and electronic elements. She has represented the company at the Science, Engineering and Manufacturing Technologies Alliance (SEMTA) and also at Society of Motor Manufacturers and Traders (SMMT) events in order to encourage future generations to join the automotive industry. She has also given talks in school assemblies, standing up in front as many 360 students in years 9-11.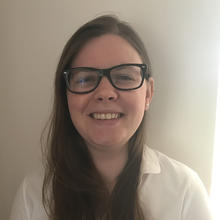 Alice Swallow, Ford
Higher apprentice, commercial vehicle suspension engineering
Swallow is almost three years into an engineering apprenticeship that currently involves her working in suspension engineering and leading a project to reduce the mass of structural components – a big deal for makers of commercial vehicles as they try to introduce heavy batteries for electrification without reducing the van's payload. Swallow has also worked in climate control system engineering, digital pre-assembly and petrol calibration as part of her apprenticeship. At the same time, she is studying at the University of Greenwich for a B.Eng in mechanical engineering, which is due to be finished next year. Swallow is also secretary of the South East Committee for the Institute of Mechanical Engineers (IMechE) and an active science, technology, engineering and mathematics (STEM) ambassador to champion women in engineering.

Shannon Butler, Burrows Motor Company
Shannon Butler, Burrows Motor Company
Apprentice vehicle technician
Butler joined Yorkshire-based dealer Burrows through the firm's 'Search for a Star apprentice recruitment programme. She first attended an open evening at one of its dealerships, then was trained in employability skills and finally undertook a week's work experience, during which she had to prove her capability in the workshop. She did just that, beating several other applicants to be chosen as a vehicle technician apprentice by Burrows Toyota Rotherham. Since joining via the programme, which is run by Gaia Innovation, Butler has received further training and is flourishing, the company reports. Butler follows her mother and grandmother into the motor industry and says her career goals are to become a master technician and then a trainer at the academy. Butler is pleased she made the move. "It's a fun and enjoyable place to be and you learn something new every day," she says.

Lydia Harrison, Burrows Motor Company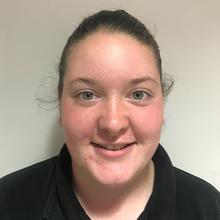 Lydia Harrison, Burrows Motor Company
Apprentice vehicle technician
Harrison works at the Toyota Barnsley dealership run by Yorkshire-based Burrows Motor company and, like Shannon Butler, joined via the company's 'Search for a Star' apprentice recruitment programme. Again like Butler, she beat other candidates after proving herself on a week's work experience and is now an apprentice vehicle technician. In achieving this she follows a dream she's had since she was young, and it's something her parents and teachers encouraged her to do. Her career goal is to become a service manager.