Winners 2018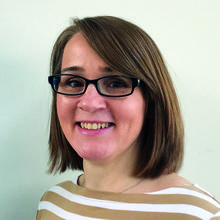 Josephine Payne, Ford
Plant manager, Craiova engine plant, Romania
Since winning the manufacturing category in these awards two years ago, Jo Payne's career has continued to rise. She's currently in charge of Ford's huge Craiova engine plant in Romania, where the company makes the 1.0 and 1.5-litre EcoBoost petrol engines at a rate of more than 250,000 a year. She's in control of a staff of 1203 and is responsible for all aspects of the plant, including the launch of new engines, financial budgets, safety and the relationship with local trade unions. It's a big job.
She was promoted to the position in March and reports to Kieran Cahill, Ford of Europe's director of powertrain operations. Prior to her current role Payne held a year-long position in which she was responsible for the ramping up of production of the all-important new 1.5-litre EcoBlue diesel at Ford's Dagenham plant.
That means she has changed jobs twice since winning our manufacturing award in 2016, when she was Ford's global manufacturing manager for powertrain based in the US and led a team of more than 250 employees. While there she became the executive champion of the Livonia, Michigan, chapter of the Women in Manufacturing organisation, and she continues to mentor young engineers at Ford.
Payne first became interested in automotive at just 14 after attending a lecture hosted by the Institute of Engineering and Technology and given by Ford engineers on the application of basic physics within automotive. Her A-level physics teacher at her school in Plymouth nurtured her interest by teaching an electronics module just for her, and she went onto to graduate from the University of Southampton with a master's degree in electronic engineering.
He joined Ford at Liverpool's Halewood plant in 1996 as a controls engineer and gradually built up her experience of engine and gearbox manufacturing from there. She has overseen projects in Bridgend, Dagenham, Valencia, Chihuahua in Mexico and Taubate in Brazil as well as delivering Ford's first gas/diesel flexible line in Chennai, India.
Her advice to young women looking to succeed in the business is this: "Be open to the most challenging assignments – that is the time that you learn and grow most."
Manufacturing Nominees

Mairi Gordon TMUK, Toyota
Mairi Gordon TMUK, Toyota
Assistant general manager, production control division, Toyota Motor Manufacturing UK
At Toyota's Burnaston car plant in Derbyshire Gordon is responsible for making sure that the factory has everything it needs to build almost 200,000 cars a year and ensuring that it sticks rigidly to the product plan she devised. Back in 1990 Gordon was one of the first British nationals to be hired at the plant ahead of the first vehicle, a Carina E, rolling of the production line two years later. She started out in public affairs but moved to production control, where she assumed responsibility for the day-to-day operations of parts logistics within the plant. She helped introduce the new Corolla to Burnaston in 2003 before moving to Toyota's Deeside engine facility. She was back to Burnaston in 2010 to oversee the introduction of the Auris Hybrid, now the plant's biggest model.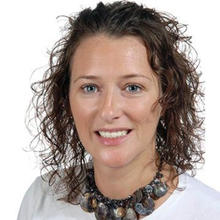 Wendy Graham, Ford
Global powertrain manager, manufacturing business office
In her UK-based role, Graham writes the manufacturing strategy for all Ford engines globally up to 3.0 litres in size. She also looks after the engine contracts Ford has with Jaguar Land Rover, Aston Martin and Volvo. She reached this very senior position, in which she reports to Steve Cautley, director of Ford's manufacturing business office, in 2014 by working her way up the management ladder on Ford of Europe's manufacturing side, including roles in stamping, body construction, paint and final assembly. Graham grew up in Northern Ireland and holds a joint honours degree in mechanical and manufacturing engineering and Japanese from Cardiff University. She is also a chartered engineer and a Fellow of the Institute of Engineering and Technology.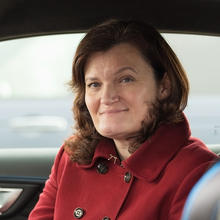 Michelle Mortiboys, JLR
Manufacturing programmes director, Nitra
Mortiboys made an interesting switch from vehicle engineering to manufacturing last year to take up a post at Jaguar Land Rover's new plant in Nitra, Slovakia. Her job there is to ensure that when vehicles start rolling off the production line towards the end of this year (the Land Rover Discovery is first), they're built to the highest standards. She was promoted from her role as chief engineer for all the vehicles that emerge from JLR's high-end Special Vehicle Operations division, a job she took on in 2015. Mortiboys joined JLR back in 1989 as part of a two-year Youth Training Scheme (YTS) placement and was offered a permanent position. Since joining, she completed a JLR sponsored part-time degree in business management at Coventry University.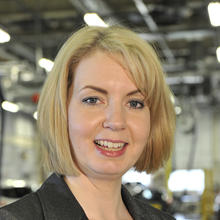 Sarah Haslam, Ford
Product vehicle team manager, Kuga, Transit Connect (Valencia, Spain)
Haslam was promoted last year to oversee production quality of the cars built at Ford's factory in Valencia, namely the Kuga SUV and Transit Connect van, which share the same platform. She reports to Ford's chief programme engineer for C-cars worldwide, Stefan Beckers. Haslam moved to her current role from her global position as powertrain engineer leading the integration of new engine and transmissions into all new Transits, a position that involved her overseeing the work of 25 engineers directly. Haslam graduated from Bristol University in 1992 with a mechanical engineering degree and has worked in a variety of engineering roles within Ford since the 1990s. Haslam works to promote engineering as a career, particularly among women, and is member of the board of trustees at the Institution of Mechanical Engineers.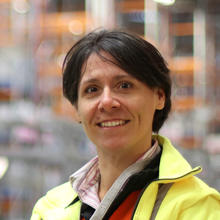 Nicola Fry, JLR
Solihull logistics technology manager
Fry is responsible for ensuring that parts arrive on time at JLR's flagship factory at Solihull, Birmingham, where it builds the Range Rover Sport, Range Rover, Velar, Discovery and Jaguar F-Pace. This hugely important role involves a staff of 600 and gives her responsibility for more than 13 million parts a day arriving on around 1000 lorries. Fry has to make sure all parts arrive on the production lines for the 'just-in-time' sequencing that ensures JLR doesn't have parts stock lying around. Fry is also in charge of investing money to make the process operate even more efficiently. She reports to Nigel Blenkinsop, Solihull operations director. Fry joined JLR at Solihull on a graduate scheme in 1996 when the company was still part of the Rover Group.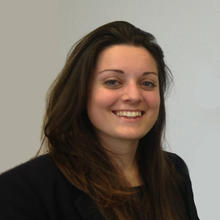 Corinna Burger, JLR
Technology manager, global manufacturing innovation
Within JLR Burger leads a team, set up in 2016, that searches for better ways of manufacturing cars, with both robots and humans. Manufacturing innovation is a hot topic within automotive at the moment, and Burger's remit is to investigate technologies such as wearable robotic exoskeletons that production staff can use to make repetitive tasks easier to perform. She is currently a visiting scientist for the Soft Robotics Project with Harvard University, working at the Wyss Institute, Harvard. She reports to Mark McNally, head of global manufacturing innovation. She started at JLR in 2012, working in advanced product development before moving to manufacturing innovation in 2016. She started her career in 2010 at Cummins in turbo development after gaining a bachelors degree in mechanical engineering from the University of Nottingham.

Nicola Stoker, Renault-Nissan-Mitsubishi Alliance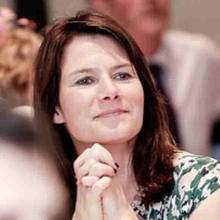 Nicola Stoker, Renault-Nissan-Mitsubishi Alliance
General Manager, Strategic Planning for the Global Supply Chain
Stoker leads strategy development for Renault-Nissan-Mitsubishi's global supply chain, which operates in over 200 countries, delivering over 10.6 million vehicles from 122 production sites worldwide every year. She started this job in 2018. Stoker joined Nissan at the Sunderland plant (NMUK) as a graduate controller in the production control team after graduating from Aston University with a BSc in modern Languages in 1998. She moved to the newly established Alliance Logistics Europe team in 2009, working as logistics manager for several years before being promoted to general manager for European Inbound Logistics Planning in 2014. There she lead a team of over 80 Renault and Nissan employees across four countries, working for different brands with common supply chain objectives. In 2007 she gained an MBA from Durham University.