Winners 2018
Linda Jackson, Citroën
Global CEO
Linda Jackson is just beginning to see the fruits of her transformation of a brand that was in need of a complete overhaul when she took over in 2014. Global sales dropped to just over 1 million units for the brand last year, compared with 1.18m in 2014, on the back of a disastrous fall in China, but Jackson's plan to focus on people-orientated SUVs and SUV-themed cars is paying off this year. Sales to the end of April were up 9%, driven partly by a whopping 48% resurgence in the Chinese market.
Jackson was propelled to the top job after impressing as head of Citroën in UK and Ireland, a role she'd held since 2010. She restored confidence in the brand after clamping down on the discounts that had led to an unhappy bargain-basement image, instead focusing on private sales via PCP finance. She was also successful in marketing the young DS brand to UK customers, much to the satisfaction of her grateful French bosses.
Jackson started in the automotive industry as an accounting clerk at Jaguar in 1977, then climbed through the ranks of MG Rover Europe, serving as CEO of France for three years. In 2005 she further drew on her love of all things French with a shift to Citroën, joining as chief financial officer for the brand. In 2009 she moved to France to become finance director for Citroën France before being handed the top job at Citroën UK.
During her time at Citroën she has overseen a number of launches that have returned the brand to its quirky design past and also focused on delivering a modern version of the ride comfort offered by the famous hydropneumatic suspension of old. SUVs such as the C3 Aircross and now the bigger C5 Aircross tap into the same appeal that worked successfully both for the C3 supermini and the car that really got people talking about the modern Citroën, the C4 Cactus. There's still work to be done, but Jackson's time at the brand has been emphatically positive for its future direction.
Executive Nominees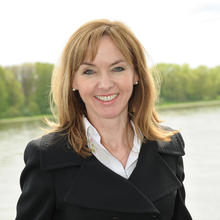 Cathy O'Callaghan, Ford
Vice president and corporate controller, global market CFO
O'Callaghan has just taken one of the most senior finance roles within Ford, reporting directly to Bob Shanks, the company's chief finance officer. Her promotion in February to corporate controller is a role that Shanks himself occupied before he was given the CFO's job in 2012. O'Callaghan is also chief financial officer for Ford's global markets, reporting to head of global markets Jim Farley. She has also been made a corporate officer, a rank one below board director. Prior to the promotion, O'Callaghan was chief finance officer for Ford in South America. She started at the company back in 1990 and has since built up an impressive CV within Ford of Europe. Previous roles include finance director for product development, controller of European manufacturing operations and finance director of Ford of Britain. She has a degree in economics from the University of Reading.

Sarah-Jayne Williams, Ford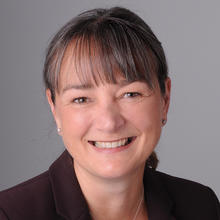 Sarah-Jayne Williams, Ford
Director for smart mobility in Europe
Williams was promoted to this brand-new position last year as part of Ford's push to get serious about all aspects of people-moving rather than just making and selling cars. She reports to European CEO Steven Armstrong as well as Ford's overall mobility boss in the US, John Larsen. Williams was hired from London-based global consultancy BearingPoint, where she specialised in automotive and specifically business opportunities around digital and connected cars – an area into which Ford is moving aggressively – for customers including Jaguar Land Rover. Williams joined BearingPoint from Motorola in 2004, where she'd worked since gaining an MBA from the University in Bath in 1999. She also holds a degree in modern languages from the University of Exeter.

Alison Jones, Volkswagen UK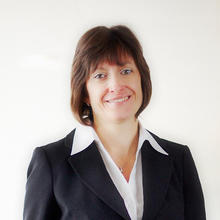 Alison Jones, Volkswagen UK
Managing director
Jones was promoted to the top job at the Volkswagen brand in the UK in 2016 from her previous position as aftersales and customer quality director for the wider Volkswagen Group. The majority of Jones's 20-year career has been spent at Volkswagen, starting in 2000 in customer services. She became finance director in 2004, drawing on her qualification as a tax accountant, before being made head of aftersales and customer services in 2007. She switched briefly to a VW Group role overseeing the transformation of the customer services centre before being made sales director for Audi in 2011. She was back at group level in 2012, working as customer quality director, before adding aftersales to her remit in 2014. She now reports to Paul Willis, managing director for the VW Group in the UK.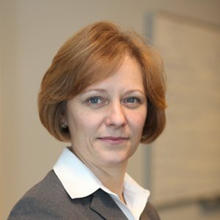 Lisa King, Ford
Deputy general manager at Ford Otosan, Turkey
King is now Ford's top executive at its incredibly successful Ford Otosan joint venture in Turkey, where the manufacturer produces commercial vehicles such as the Transit. Her title is considered an extremely prestigious one within the Ford hierarchy. The former deputy, Will Periam, went onto to become chief financial officer for Ford of Europe when King was promoted to her role in 2016.Prior to that King was director of global chassis purchasing at Ford of Europe, a position she took in 2015 after moving from Moscow, where she was head of purchasing for cars built there by the Ford Sollers partnership. Before that King had been based in Ford's HQ in Dearborn, Michigan, since 1996, rising to the title of purchasing director for manufacturing and transportation. King has a degree in business management and statistics from Loughborough University, gained in 1991.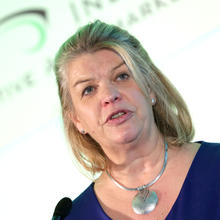 Wendy Williamson, IAAF
Chief executive and company secretary, Independent Automotive Aftermarket Federation
Williamson heads up the UK body that represents around 400 sellers and makers of aftermarket car parts. Her work includes fighting car manufacturers who refuse to honour warranties if a vehicle has been serviced outside the dealer network. Williamson came to the Independent Automotive Aftermarket Federation (IAAF) in 2014 via a stint as aftermarket development manager for the Society of Motor Manufacturers and Traders. Before that she spent four years as the customer marketing director for Unipart. Williamson is also on the board of the IAAF's cross-European equivalent.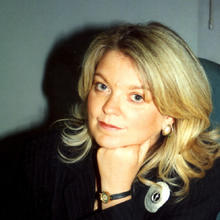 Sue Robinson, RMI
RMI director, director of the National Franchised Dealers Association
Robinson is in charge of the day-to-day running of the NFDA, the lobby group that fights for franchised car and van dealers in the UK. Robinson is also a director of the Retail Motor Industry Federation (RMI), of which the NFDA is part. She took the role back in 2006 and has become very influential since. She started her career in magazine journalism after gaining a degree in social science and criminology from Birmingham University. She joined RMI as press officer before becoming PR and policy manager and then director of external affairs.

Katherine Latham, JLR
Global director, financial planning, analysis and reporting
Latham works directly for JLR's chief financial officer, Ken Gregor, looking after the financial planning and forecasting for the company. She was promoted to her very senior position earlier this year after two years working as director for corporate finance and analytics, a job into which she was recruited in 2015 from Bentley. Latham, a chartered accountant by training, started at Bentley in 2000 as an investment controller, moving through the finance ranks at the luxury firm to the position of head of commercial operations for its bespoke Mulliner division. She is on the steering committee for 'Women at the Wheel', a Deloitte initiative encouraging females in the automotive industry.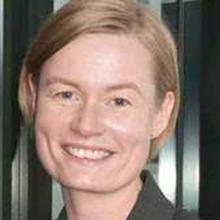 Pia Wilkes, VCA
Chief executive
Wilkes joined the UK's Vehicle Certification Agency (VCA) in 2016 after moving over from the UK's globally renowned automotive testing organisation Horiba Mira, at which she was senior manager for the test engineering, homologation and certification product groups. As head of the VCA, Wilkes is responsible for testing the safety standards and emissions of a significant number of the cars sold in the UK, Europe and beyond and leading the organisation's response to emerging trends impacting on industry, including the EU exit. Wilkes started out in automotive at Lotus as a type approval engineer in 1996 before shifting to TWR as business development manager and then to Prodrive as head of business development in 2002. She first moved to the VCA in 2004 as director for business development before moving to the Department of Transport as deputy director for urban congestion. She moved to Mira in 2012.
Ruth Nic Aoidh, McLaren Automotive
Ruth Nic Aoidh, McLaren Automotive
Executive director commercial and legal and company secretary
Nic Aoidh sits on McLaren Automotive's board of directors and advises the company on legal and commercial matters, including regulatory requirements. She's closely involved in the setting up of new supplier partnerships and bringing new dealerships on board. She joined the company in 2009 as a legal adviser for the McLaren Group, moving from US-based global corporate law firm Baker McKenzie. She was made executive director in 2014 and company secretary in 2016. She has a Master's of Law degree from University College Dublin.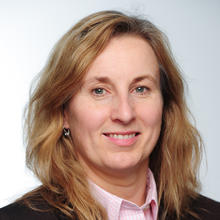 Louise O'Sullivan, Dacia
Head of brand, UK, Ireland, Cyprus and Malta
O'Sullivan is responsible for the Dacia brand's profitability, sales volume, market share, image, product range, pricing and customer offer strategy. She reports to Vincent Tourette, managing director of Renault UK. O'Sullivan joined Renault out of university in 1995 on a graduate scheme on completion of her degree in marketing and French from Lancaster University. She started as a market analyst before moving up to area manager for 16 dealers in 2001. She was then promoted to a marketing role as brand manager for the Espace and Vel Satis before moving to brand manager for Renault vans and executive cars. When she left Renault in 2015, she'd reached the title of head of marketing communications for UK, Ireland, Cyprus and Malta.

Claire Maith, Peter Vardy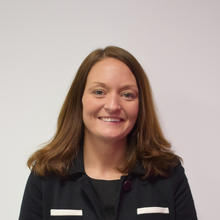 Claire Maith, Peter Vardy
Group finance director
Maith moved to her role in the Glasgow-based dealer group having been finance director of Peter Vardy's schools network. Prior to 2009 she worked as an audit executive at accountancy firm Ernst and Young, based in Newcastle. Peter Vardy currently has 17 dealerships, according to its website, and sold 19,115 cars last year.

Sarah Simpson, Bentley Motors
Sarah Simpson, Bentley Motors
Regional director, Asia Pacific and UK
Simpson was given the responsibility of overseeing Bentley's key Asia-Pacific region in January this year. She also keeps her role overseeing Bentley's sales, marketing and aftersales operations in the UK, the luxury brand's third-biggest market after the US and Europe. She reports directly to Chris Craft, Bentley's member of the board for sales, marketing and aftersales. Simpson joined Bentley in 2012, rising to head of UK region in 2014. She has been working for Bentley's parent the Volkswagen Group since 1999.

Karen Anderson, Vertu Motors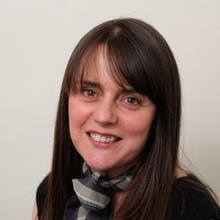 Karen Anderson, Vertu Motors
Company secretary and deputy financial officer

Anderson helped set up Vertu in 2006, since when the dealer group has become the fifth-largest in the UK and the eighth-largest in Europe with 124 outlets, according to data from dealer analyst firm ICDP. As company secretary Anderson handles the legal and regulatory side of the organization, and she's the number two on the financial side. Prior to Vertu, Anderson was group financial controller at Reg Vardy, which she joined in 2002 after seven years working for consultancy firm Arthur Andersen.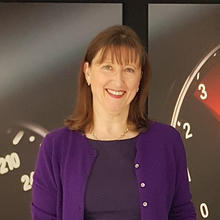 Gillian Woolley, BMW UK
General Counsel and Company Secretary for the BMW Group UK and Ireland
Woolley leads a team of 12 to give commercially focused legal advice to BMW's brands in the UK. The most senior UK woman at BMW UK, Wooley reports directly to BMW's general counsel in at its HQ in Munch, Juergen Reul, and liaises with BMW legal teams across the world. She has twice hosted the BMW Group Lawyers' conference in the UK, which brings together 100 plus worldwide lawyers. Woolley has been a company solicitor for over 30 years, 20 of which have been spent in automotive. Prior to that she worked as in-house counsel in the telecommunications and steel industries.