Winners 2018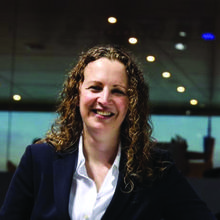 Elizabeth Hill, JLR
Chief engineer – product engineering quality
Elizabeth Hill is one of just 15 chief product engineers at Jaguar Land Rover, an indication of just how highly regarded she is at the British automotive giant. She was recently promoted to the head of product engineering quality, where she reports to David Nesbitt, director of vehicle engineering, infotainment and connectivity.
Hill's new role, in which she focuses on quality, still a JLR bugbear, is her second as a chief product engineer after joining the company's ranks in 2016. Most significantly that included overseeing the revamping of the Range Rover and Range Rover Sport, a line-up that now includes the firm's first plug-in hybrid models. She was in charge of the entire product development process, leading the teams that would help keep JLR's consistent profit-generator fresh in a luxury market populated by ever-increasing numbers of competitors.
Hill has been working on large Range Rovers since moving to product development at the firm in 2005. Prior to become a chief product engineer, she was architecture planning director, a role in which she helped decide the basic structure of large Range Rovers. Since 2005 she has shaped the future of the Range Rover Sport, Range Rover and key variants, such as the long-wheelbase version, as well as leading the Range Rover diesel hybrid (the company's first hybrid model).
Hill graduated from the University of Nottingham in 1997 with a BA in maths and started her engineering career in a temporary role for Lucas Varity Diesel Systems (now Delphi), where she worked on the fuel injectors for the diesel engine in the second-generation Land Rover Discovery. That job became permanent after being hired as a graduate trainee. She switched to aircraft engines with a job at Rolls-Royce aero, focusing on 'lean supplier development' – reducing the number of parts stored at the assembly plant, in other words.
Her return to automotive came in 2002 when she moved to JLR, initially in manufacturing. She joined as a subject matter expert in the manufacturing division at JLR's Solihull facility, where she gained extensive experience working in all areas of the plant, including the body shop, paint, shop, final assembly and logistics.
Hill now also helps JLR identify and develop future leaders, using her knowledge and experience to mentor them to success. She says her enthusiasm for cars and engineering has rubbed off onto her eight-year-old son. As she says, "How could it not?"
Product development Nominees

Danella Bagnall, JLR
EVP product engineering China
Bagnall's very senior role in JLR is to oversee new cars from conception to launch, a position that currently requires her to lead engineering for the company in the all-important Chinese market. There, Bagnall is responsible for the specially tailored models built in JLR's Chinese factory, such as long-wheelbase versions of the Jaguar XE and XF. Bagnall was born in Coventry and followed her parents into the automotive industry, starting at Austin Rover before moving to Land Rover in 1992. She specialised in body engineering, delivering the aluminium-based current-generation Range Rover and Range Sport, before being promoted to overall engineering head for the Evoque in 2015. In doing so, she became JLR's first female chief engineer for a car line.

Roisin Hopkins, HORIBA MIRA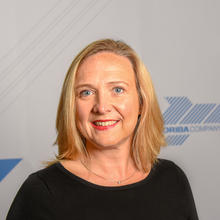 Roisin Hopkins, HORIBA MIRA
Testing director
As testing director, Hopkins occupies a senior position in one of the world's foremost vehicle testing facilities. She joined MIRA in 1990 after gaining a degree in mathematics and engineering and a PhD in system identification occupant simulation from Loughborough University. Her career started in safety development but since then she has held management positions within the proving ground's braking, vehicle development and engineering test facilities. She sits on the board of the firm, which became part of Japan's HORIBA group in 2015, and oversees a staff of around 180 engineers and technicians. She also established the UK's first battery and hydrogen fuel cell test facility.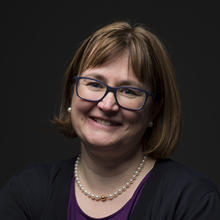 Alex Walker, Ford
Ford of Europe powertrain quality manager
Walker oversees quality management for engines and gearboxes with Ford of Europe, reporting to the overall European quality director. When she first appeared in Autocar's top-100 Great British Women list in 2016 Walker was in charge of new powertrain launches, making sure the development and release of new engines and transmissions ran to budget, time and spec. There she oversaw the launch of Ford's new EcoBlue diesel, first for Transit applications and then for cars. Walker developed her skills working on strategies for global powertrain launches and has held roles in powertrain and product development since joining Ford as a graduate engineer in 1989. Walker was a trustee for the Women's Engineering Society for more than 10 years and was recognised recently with a Global Chairman's Leadership Awards for Diversity (CLAD) award for her work mentoring and inspiring the next generation of engineers. She holds a degree in materials engineering.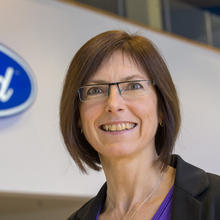 Linda Carpenter, Ford
Director, product strategy and planning, Ford of Europe
Carpenter was promoted last year to one of the most senior engineering positions within Ford of Europe, making her responsible for the planning of future models. She leads a team of 160 in the UK and Germany and reports to Jim Baumbick, director of global cycle planning and product planning. Prior to her current role Carpenter was Ford's global commercial vehicle product planning manager, focusing on the Transit models. She joined Ford as a graduate from Brunel University and has worked in product development since 1990, based in locations including Turkey, Russia and China. Carpenter helped set up the Ford of Europe Product Innovation group, which led to several patents including the hands-free tailgate.

Katryce Anne Saville, Tesla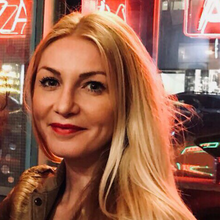 Katryce Anne Saville, Tesla
Engineering programme manager
Saville's role at Tesla is to liaise between the design and engineering departments with the aim of ensuring timings for projects such as new Model 3 don't slip – at least before they enter the prototype phase (production timings have proved trickier for the electric car maker). Saville works directly for chief designer Franz Von Holzhausen at Tesla's design studio in LA, managing concept, clay and prototype projects as well as production functions. She joined Tesla in 2014 as project manager for the firm's IT department, moving to the US after working as senior account manager for Lincoln-based horticultural supplier William Sinclair. Saville last worked in automotive back in 2003 as a financial analyst for Aston Martin, where she was placed as part her degree in business studies and marketing at Sheffield Hallam University.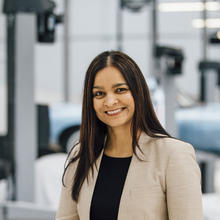 Sukhi Clark, JLR
General manager, engineering & operations, JLR Classic
Clark has an impressively varied career within Jaguar Land Rover. She currently oversees the growth of JLR's Classic division, which restores, promotes and even reissues models from the firm's back catalogue. Clark moved there from JLR's Special Vehicle Operations (SVO), where she project-managed the building of a brand-new facility in Coventry for the bespoke and performance division. She started out as an electrical engineer with the company in 1990 before moving to product planning. She even had a spell as a senior PR manager prior to starting her role with SVO in 2014. She holds a BEng in electrical and electronics engineering from the University of Birmingham.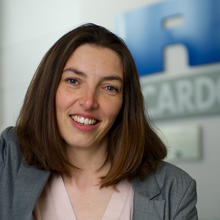 Angela Johnson, Ricardo
Head of knowledge and technology strategy, Ricardo Strategic Consulting
Johnson is a key member of the team for the UK engineering firm's consulting arm, which advises automotive companies on a wide range of technical issues, including training staff. Previously she worked at the West Sussex-based Ricardo's advanced technology development department, helping to grow its client base. Johnson has been with the firm most of her career, joining in 1999, and has held a number of senior positions including that of chief engineer. She graduated from the University of Warwick in 1994 with a degree in mechanical engineering. She also holds a post-graduate diploma in marketing, which she gained in 2002.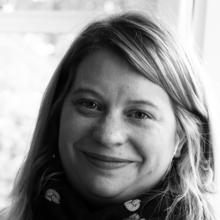 Lindsey Martin, JLR
Senior manager chassis, programmes
Martin was promoted to her senior position within Jaguar Land Rover's chassis department last year after spending three years as a senior lead for chassis architecture. Reporting to chassis engineering director Andy Whyman, she most recently delivered the chassis for the Range Rover and Range Rover Sport Plug-In Hybrid. She impressed JLR management after delivering the electrical architecture for the C-X75 supercar concept, a job she won in 2011 after moving from a managerial position in user controls. Martin started in automotive as an electrical engineer at Bentley in 1995 before moving to JLR in 1999 as a chassis electronics engineer. At the same time she studied for an MSc in engineering management from Coventry University, receiving her degree in 2001.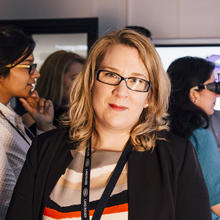 Sarah-Jayne Gall, JLR
Vice-president, body engineering, China & Asia Pacific
Gall is based in Shanghai from where she is responsible for overseeing engineering for the vehicle bodies made in Jaguar Land Rover's Chinese joint venture factory. She reports to the head of product engineering in China, Danella Bagnall (also on this list), as well as Gavin Price, JLR's chief body engineer. She was promoted last year from her role in the UK as senior manager for body engineering programmes, working on the Jaguar XE, XF, F-Pace and Range Rover Velar. She joined JLR in 2009 from Ford, where she was working in engineering in its European development HQ in Cologne. Her career began at Ford in 1995 as a prototype mechanic apprentice, and while at the company studied for a degree in mechanical engineering at Anglia Ruskin University.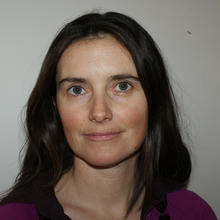 Kirsty Williams, Ford
Global powertrain verification leader
Williams is responsible for Ford's global engine testing strategy, an increasingly tricky job given current emissions demands. In 2015 she became Ford's diesel emissions technical specialist in Europe, with the responsibility of ensuring compliance with local legislation. She joined Ford in 1994 to work on engine testing, having graduated with a degree in fuel and combustion from Leeds University, and has assessed engines both in the lab and in extreme-temperature locations from Finland to Chile. She was also based in Paris for three years, working on a joint diesel engine project with Peugeot. Williams is based at Ford's technical centre in Dunton, Essex, and reports to Andrew Brumley, Ford's chief engineer for global vehicle evaluation.

Sally Leathers, Aston Martin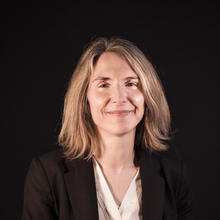 Sally Leathers, Aston Martin
Chief engineer, electrical
Leathers leads a team of seven managers who in turn direct 60 engineers, all working on the electrics and electronics for Aston Martin's new models. Reporting to chief technical officer Max Szwaj, Leathers will play a key role in taking the electrically driven, autonomous Lagonda Vision from concept to market. She was promoted to her current position in 2016 having spent a year working as powertrain electrification manager, a role in which she established a team charged with working on electric motors. She joined the company in 2003 from Prodrive, where she was principal engineer. Her first job at Aston Martin was as project engineer for the V12 engine. Her career in automotive began in 1996, working as a graduate trainee for Cosworth.