Winners 2018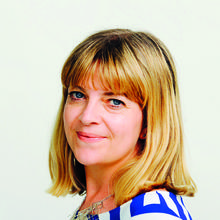 Helen Foord, PSA Groupe UK
Head of government relations and public policy
If you work in government affairs it's your job to be the link between your company and those who create the laws of our land. It's an important role at the best of times but now it's more crucial than ever, hence our decision to create a new category for this year. Huge issues such as Brexit, clean air concerns and a massive technology shifts towards both autonomous and electric cars are creating upheaval in the automotive industry on an unprecedented scale, particularly among those companies manufacturing in the UK. It is therefore vital to have someone with the contacts and clout to get through to those making the decisions.
Helen Foord had a tough job at Vauxhall as head of government relations, a role she's held since 2006. She's had to assure the government that Vauxhall had overcome its initial slowness to deal with the Zafira B fires – a potentially crippling issue for the company – and then update the government on its plans for its two plants in the UK, Ellesmere Port and Luton. That became a whole lot trickier from last year when PSA bought Vauxhall/Opel from General Motors and it became clear that the deal would involve heavy cost-cutting.
PSA recognised that Foord's experience liaising with the government was an asset and last year gave her responsibility for the whole of PSA Groupe in the UK. Recently she helped to secure investment in the Luton van plant, which now has a solid future building a new generation of vans for PSA.
Foord has relished the challenge. "The industry is going through a massive transformation," she says. "Given the environmental changes and the challenges associated with Brexit, it has never been a more interesting time to work in this industry."
Foord grew up in Barton-le-Clay, Bedfordshire, and went to the University of Teesside in Middlesbrough, where graduated with a BA in public management and politics. She has 15 years' experience as a senior policy adviser with a background in energy, environment and automotive issue management. Before being recruited by GM in 2006 she was a senior policy manager in the wholesale markets team at the Office for Gas and Electricity Markets (Ofgem).
Foord has two school-age children and has spoken about the work-time flexibility Vauxhall has given her, enabling her to do a share of the school run during the week.
Government affairs Nominees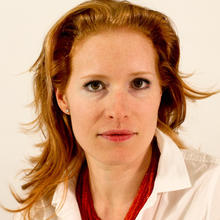 Madeleine Hallward, Ford
Director, governmental affairs, Ford of Britain
Hallward's job is to fight Ford's corner with the UK government and, if she can, influence policies that might affect the car maker as it does business within its third-largest global market. It's an important role, made even more so by the Brexit vote. It's Hallward's responsibility to relay to the government Ford's desires for frictionless trade after we leave the EU. Hallward's importance is reflected in the fact that she has a seat on the Ford of Britain board of directors. She reports to Andrew McCall, head of government and community relations across Ford of Europe.
Hallward also works to help close the skills gap that has resulted in a shortage in the number of young Brits – both male and female – applying for engineering positions at companies such as Ford. Prior to working for Ford, she was lobbying for firms in the energy and financial sectors.

Sophie Ogunbiyi, Toyota Motor Europe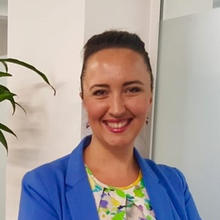 Sophie Ogunbiyi, Toyota Motor Europe
Manager, external affairs, London office
Ogunbiyi is tasked with presenting Toyota's case to the government on issues such as environmental, manufacturing, skills and legislation, as well as promoting Toyota's low-carbon dioxide technologies. She has spent the past three years as the chair of the Society of Motor Manufacturers and Traders (SMMT) policy co-ordination committee, which co-ordinates how best to present the industry's case to the government – a crucial role with the Brexit negotiations still ongoing. Ogunbiyi joined Toyota in 2009 as a senior specialist for external affairs, before being promoted to her current role in 2014. Prior her Toyota job, she worked for at PR firm Hill+Knowlton. She has a master's degree in European and political administration from the College of Europe in Bruges, as well as a bachelors degree in European studies with French from Kings' College London, gained in 2006.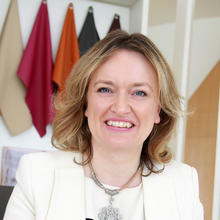 Sally Hepton, Bentley
Director of government relations and CSR
Hepton is in charge of both government lobbying and corporate social responsibility (CSR) policy for Bentley. She came to the luxury brand from Shell, where she was head of UK media relations from 2006. Prior to that Hepton worked as corporate and government affairs manager for Toyota in Europe. She holds a degree in history from the University of Liverpool and is north west regional board member for the Confederation of British Industries (CBI).