What is it?
This 237bhp 2.0-litre twin-turbo Volkswagen Tiguan is the fullest, fattest diesel you can have in the new car's range. It can be ordered either as a comfort-oriented SEL or a sportier R-line and it provides 4Motion all-wheel drive and a seven-speed DSG transmission as standard.
That 237bhp easily shades anything Land Rover can offer from its size-equivalent stable of Discovery Sport and Range Rover Evoque, besides outmuscling the most powerful 227bhp BMW X1 xDrive 25d, if not the 375bhp Mercedes-AMG GLA 45 and the 334bhp and 362bhp RS versions of the Audi Q3. We're considering premium models, incidentally, because no SUV from a volume maker comes close to this Tiguan's power output.
Of course, most SUVs aren't bought to advance the horizon at a breathless rate and this Tiguan is more of an all-rounder than the performance models among this bunch. But that's where this Tiguan's projected £38,000 price positions it.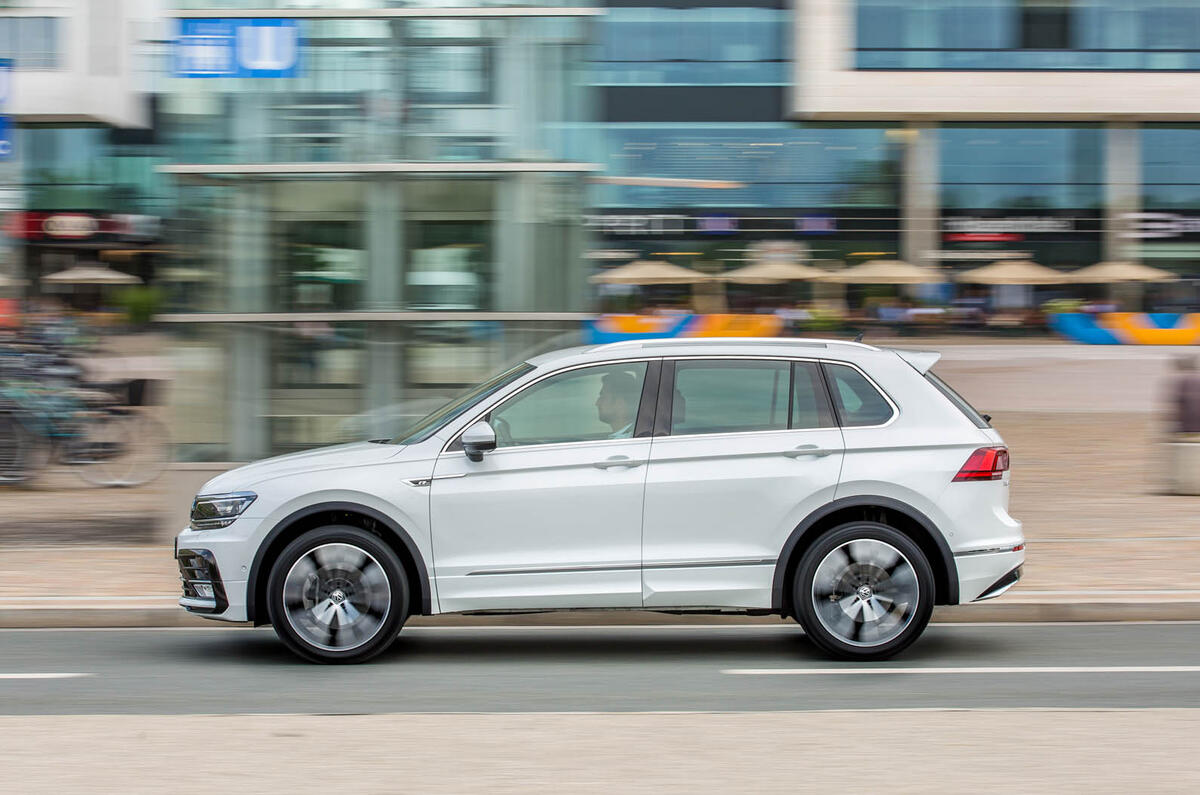 And its engine is as much about fuel economy as chasing sports cars, with its 44.1mpg combined and 167g/km easily improving on the figures of these premium rivals. Its injector pumps fuel it at a pressure of 2500 bar and the 200 bar combustion pressures call for a bespoke cylinder head and head gasket that can clamp it to the block without bursting. The block itself, though, is common to less potent 2.0-litre diesels. For this bi-turbo version, the turbos are sequential and integrated, with the larger one pumping early on and the smaller one force-feeding at high revs.
This latest phase of the Tiguan roll-out incorporates some connectivity upgrades and what VW calls security and safety features. Bundled under the Car-Net brand, these include the now mandatory ability of the car to contact the emergency services post-accident either via an occupant's button press or, if they're unable, by remotely determining the unfolding of an incident and its severity. Features previously the preserve of VW's electric models – such as using your smartphone and an app to check its fuel level, confirming that the car is locked and triggering a breakdown call by pressing a button – are also provided.