What is it?
The first thing you'll note about the Mercedes-Benz Marco Polo is that from the outside it looks like a van, and from the inside it looks a pretty decently specced home, resplendent with wood-effect flooring, a sink, a hob, two double beds and more.
The Marco Polo - or the Marco Polo 250 d Sport Long to give it its full name - is based on the long-wheelbase version of the commodious Mercedes-Benz V-Class MPV, itself based on the Vito van.
As all historians will have noted, it takes its name from the great 13th century explorer and author, and that in turn explains why this review is going to be more concerned with fixtures, fittings, head room and the like that it is the finer points of driving dynamics. This is Mercedes's luxury take on the camper van concept.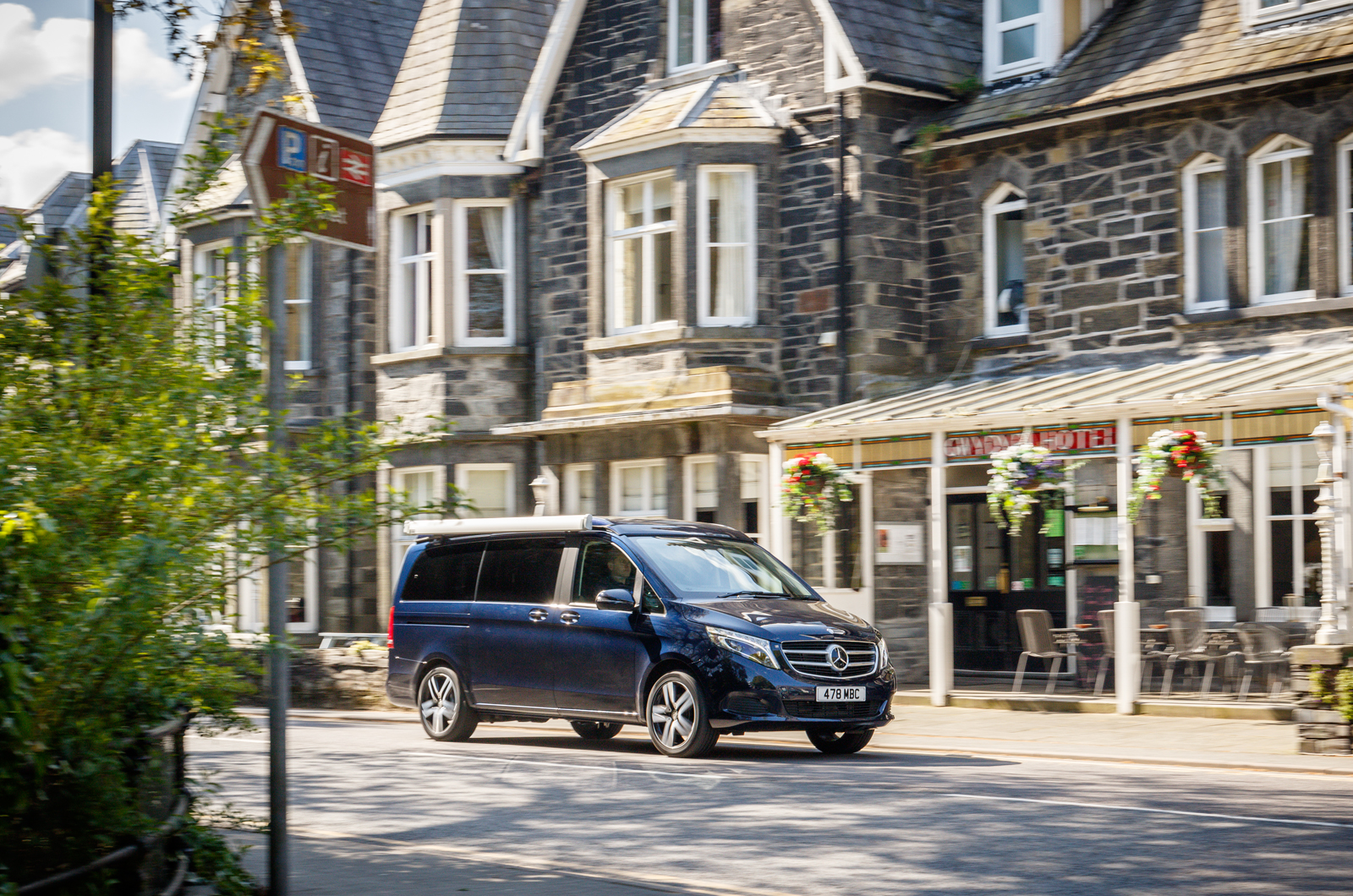 This test is of a model in Sport trim and powered by the more powerful version of the 2.1-litre diesel engine, which still costs the better part of £15,000 more than the equivalent V-Class, but obviously replaces what it gives up in seats for bed space and the sort of kitchen facilities that make many a modern flat look sparsely appointed.
Even so, at more than £55,000, there's still a few spots in the UK that you could buy a flat for this money. Can a camper van ever justify such cost?