What is it?
This is the new Mercedes E-Class in one of its most convincing forms: with a strong, decently economical and refined V6 diesel in the front, and up to 1820 litres of immaculately managed carrying capacity inside its estate-car hind quarters.
The E350 d comes along as Mercedes fleshes out the E-Class Estate offering at both ends of the model range, after introducing the car only a few months ago. A 148bhp 2.0-litre E200 d slots in alongside the 191bhp E220 d, bringing the wagon's pecuniary entry point down below £37,000 – while the 396bhp Mercedes-AMG E43 pushes the range's upper price threshold close to £60k, with a full-flooded E63 shortly to come in above that.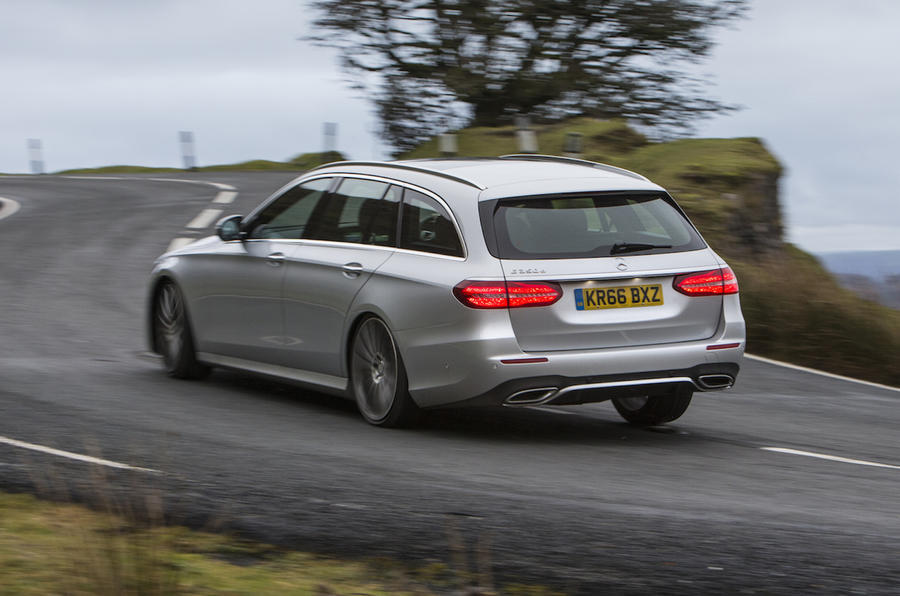 Four-cylinder petrol and 'plug-in' petrol-electric derivatives are on offer too, of course - making this 'W213'-generation version of Mercedes' long-lived mid-sized executive option more various in its engine options than any before it.