The Mercedes-AMG EQE 53 SUV is the firm's latest performance model and it's aimed at the BMW iX M60 and Audi SQ8 E-tron.
Unlike the lesser EQE 43, which uses an upgraded version of the EQE 350's drivetrain, this fast SUV is powered by AMG's largely bespoke 400V electric drivetrain, with specially developed motors front and rear.
The AMG-specific motors are combined with a 90.6kWh lithium ion battery, which can be charged at up to 170kW. Together, they provide a combined 617bhp and 701lb ft of torque as standard, with 677bhp and 738lb ft available in combination with an optional AMG Dynamic Plus package, which was fitted to our test car.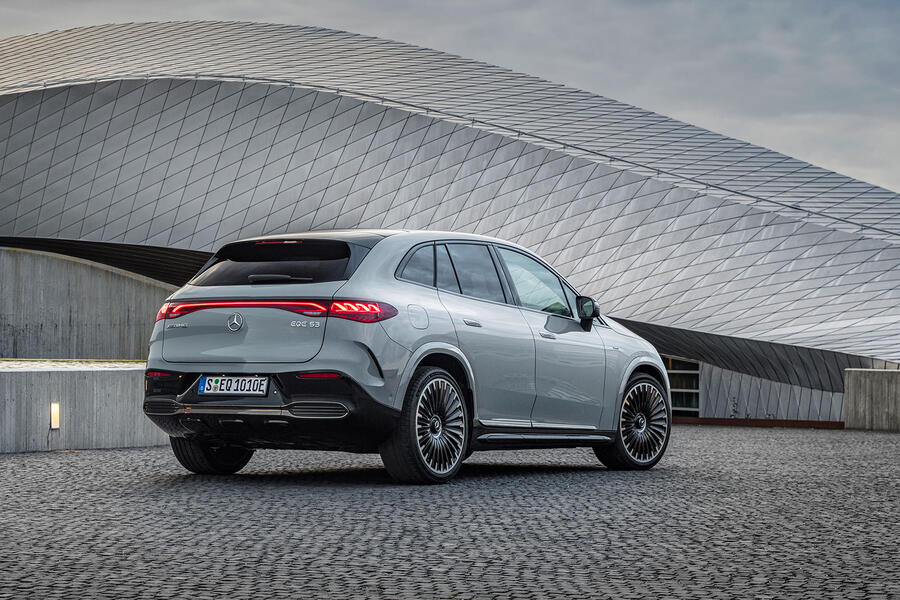 The front-mounted motor can be disengaged on light throttle loads for added energy saving and reduced mechanical drive losses. Further energy-saving measures include a new heat pump that requires less electrical energy than the more conventional compressor used by the EQE 53 and EQS 53 saloons.