What is it?
As names go, they don't get much more literal than this. The Ferrari 812 Superfast is the latest super-GT car from Maranello, the newest in a long line of front-engined V12s, hence the '12' in the title. It replaces the F12, which wasn't exactly unsuperfast itself, what with its 730bhp and everything.
But now – and here comes the '8' – peak power is up to 800 metric horsepower, or 789bhp, so if it wasn't fast enough before, the chances are that it will be now. 

How much power, Raffaele de Simone, Ferrari's chief test driver and lead engineer, is too much? "If you have control, it's never enough," he says. Righto. Control, mind, was one of the things that the recent, limited-run F12tdf did not offer in quantities to match its 770bhp. The spiky, angry, hard-to-drive special edition felt like it made double that power when it arrived in doses so heady that they overwhelmed a chassis featuring a rear-steer system seemingly intended to confound both itself and its driver.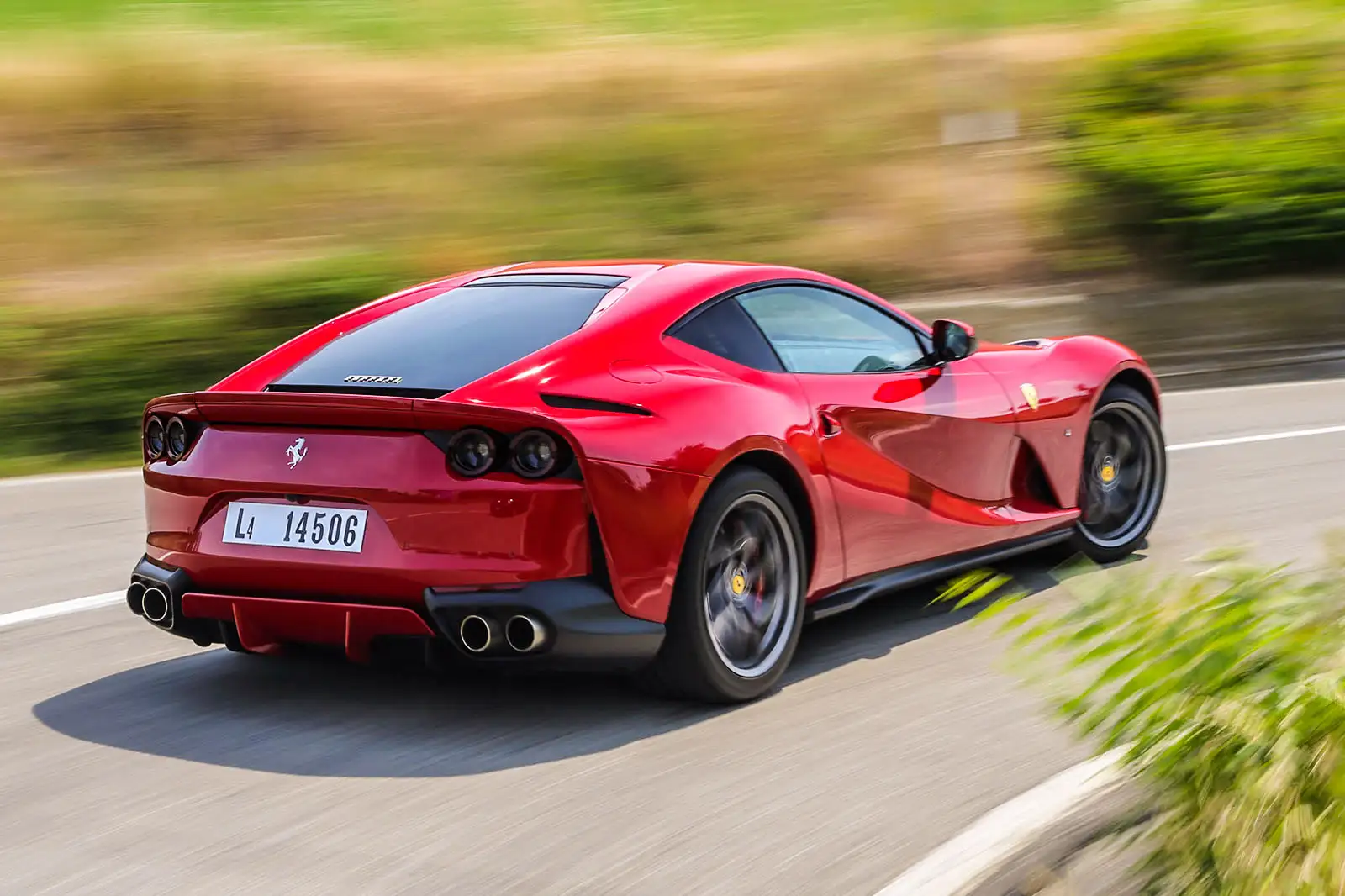 Ferrari called that system a 'virtual short wheelbase' but, in effect, it did precisely the opposite. By steering the rear wheels in the same direction as the fronts it was adding stability – virtual length – to the tdf's wheelbase, in an attempt, at which it would mostly fail, to tame a chassis that had been made deliberately unstable by fitting extremely wide front tyres. Their grip and willingness to turn made the tdf feel extraordinarily agile for its size, but combined with the extra power, they also made it impossibly lively, but that was okay because it was a limited-run model only for those in both the club and the right mood.