Why we're running it: To see if there's more to this funky plug- in SUV than a tax-friendly CO2 rating
Life with a C5 Aircross PHEV: Month 2
Perfectly roomy - 10 March 2021
The C5 Aircross recently spent
a week in the care of Oli, our videographer. His usual long-termer, a comparatively puny Kia Picanto that he runs for Autocar sibling title What Car?, had recently left the fleet, so he was after a car with a big boot to get him and his equipment to that week's shoots. From the look of it, the Citroën's 460-litre hold was more than up to the task.
Mileage: 3701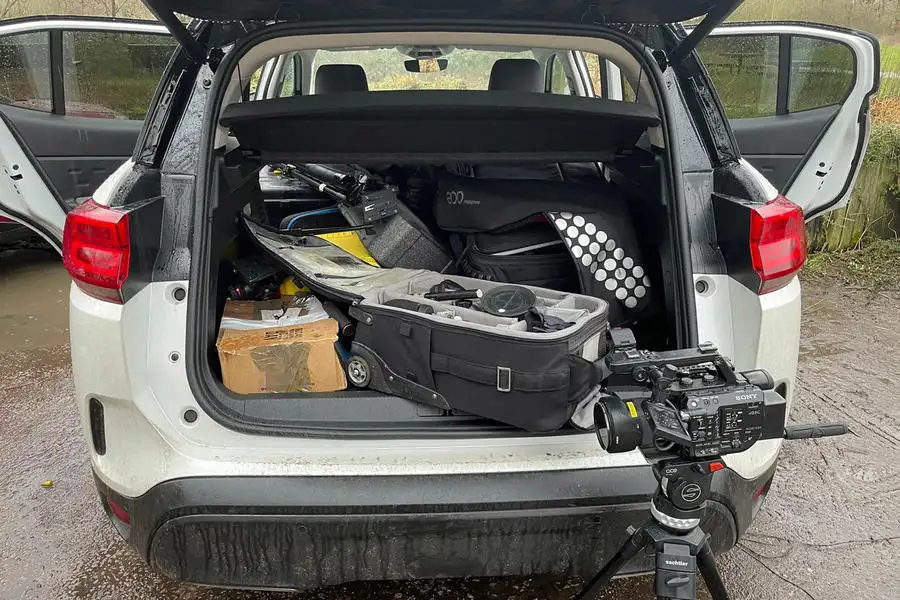 Our C5 has its virtues, but plug-in performance isn't one - 3 March 2021
Running this plug-in Citroën over the past few months has been an interesting experience, even if a renewed lockdown has limited my time behind the wheel.
That's not to say it's been sat idle this whole time. On the occasions that I have, you know, actually driven it, the car has definitely had its moments.
With a soft ride and occasionally spongy-feeling controls – the brake pedal is particularly cake-like – the C5 comes across as more of a bean bag on wheels than anything else, which makes it a comfy thing to point down a motorway. Bump absorption at low speeds is decent, too, but every so often it drops the ball. The suspension doesn't like craters and potholes too much, and even more gently scarred, porous stretches of road will see the wheels drop out from underneath you with a thump.
The steering is also really light and devoid of feel. That makes it easy to operate at low speeds, but you won't feel inspired to grab it by the scruff of the neck and throw it down your favourite B-road.
All of which is fine, I guess. I'm happy enough to mooch about, and this car is mostly pretty good at that. Run on battery power and you'll find it's both quiet and punchy enough to keep pace with urban traffic, and when the petrol engine does step in, it does so in a very discreet fashion.
That said, I do have one really rather big gripe with this car, and that's the 13.2kWh battery's paucity of electric range. I wrote in my introductory report that I've only been getting 16 or 17 miles from a full charge when I should – so the WLTP claim goes – be seeing closer to 30 miles. Obviously the cold weather won't be helping here, but I was recording that sub-claimed range long before the recent cold snap, and it didn't exactly improve with that.