Why we ran it: Audi's inceptive performance EV is a class act, but what was it like to live with?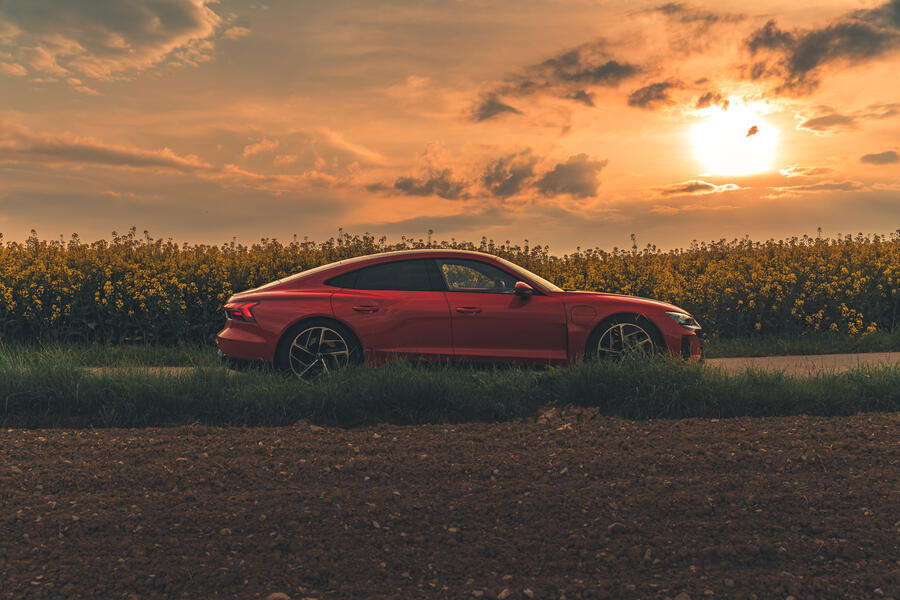 Life with an E-tron GT: Month 6
Grand tourer by name but short-legged by dint of its electric powertrain, this big, sporty coupé took much effort to decode - 20 September 2023
There will be a handful of Audi E-tron GTs out there logging some very silly trips indeed. Madrid to Bucharest; Aspen to Jacksonville; Wembley to Greenwich at 5pm on a Friday. Say what you like about often- evangelical electric car owners, but they do tend to be intrepid.
In fact, a subset is pathologically disposed to battery power even when the rest of us would be sourcing a diesel Skoda and fitting a second fuel cell in the boot. These pioneers enjoy a challenge, clearly.
In light of this, I won't pretend our E-tron GT has done anything particularly special adventure-wise. However, it has, during the course of 8600 miles in our care, been put about. It has done trips to Scotland, Belgium, the Netherlands and Italy. And when it hasn't been abroad, it has been slinking about London, which brings a different set of challenges for a car not a lot narrower than a Lamborghini.
How has it been? The product itself has been faultless. Apart from the key fob mysteriously going into hibernation for a day or two, it has had no untraceable rattles, no reluctance to charge, no infotainment glitches, no strange dynamic quirks and not even any of those small user-experience quirks that over time will drive you insane.