Why we ran it: To see if a fast estate is still the best car in the world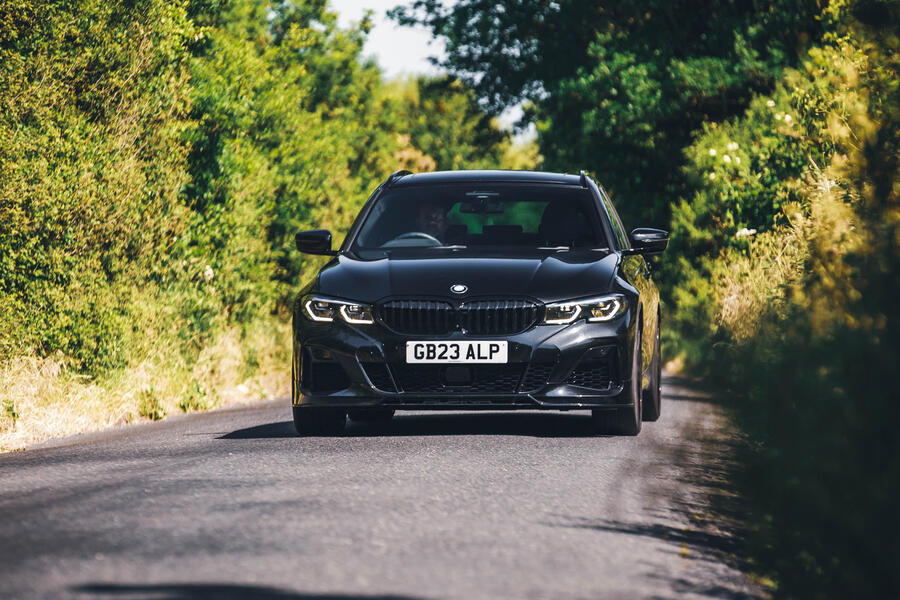 Life with an Alpina D3 S: Month 4
Who'd want to live with a diesel estate in 2023? If it's this one, virtually all of us - 27 September
Forgive me for talking shop for a moment. All of us at Autocar Towers fill in a spreadsheet to note which car we're driving every day, in case of a speeding ticket (never!) or unpaid toll fine (sometimes) later drops onto the doormat.
When I spool back through, the phrase 'Alpina D3 S' appears with remarkable infrequency next to my name. Remarkable but perhaps not surprising. I wanted to know if the Alpina - officially the product of a manufacturer in its own right but, as you'll know, effectively a BMW 3 Series Touring, was the best link of car to live with. Perhaps the best specific car.
And it seems I wasn't the only one. I can't remember the last time that something I had on test so often ended up in other people's hands. But there's so much more than just desirability at play here. Alpina last year announced it had been approached by BMW and the Bovensiepen family, who run the place, were asked if they'd like to sell up.
They weighed up the pros and cons, and given that it is ever harder to stay on top of the complexities of new car technology and, as importantly, legislation, and that is only going to get worse, they accepted. From 2025 onwards, Alpina will become BMW official.
There's still no word on what an Alpina-badged BMW will be, but if it's as special as the cars are at the moment, that'll be a feat. It's only understandable, then, that while it lasts, everybody wants a piece of it.
And so, to this DS 3. Underneath, this car starts out as an M340d, with the 3.0-litre straight-six engine's output boosted by 15bhp to 355bhp and with torque at a tremendous 538lb ft, driving all four wheels through an eight-speed torque converter automatic gearbox.
As standard, the car costs £66,000, but throw in a few options - and this car has a large number of fees - and you end up at £88,265, which is a lot for a compact executive estate car, but you wouldn't need the half of it, albeit, the galvanic finish on the controls (£95) and CNC machined gearshift paddles (£290) are very nice. And if you want the classic Alpina-style many-spoked alloys, there 20in items are £3420.