Back in 1994, Autocar's test fleet boasted a Porsche 968 Club Sport in its ranks. Shorn of 50kg by the removal of equipment and stiffer than the standard car, it was a sweet-handling device. 
Some months after it arrived, we had reluctantly to return it. Someone should have made Porsche an offer for it. Today, you'll be lucky to find a nice Club Sport (CS) for under £30k. In fact, as this was written, one dealer was asking £71,000 for a fully restored 1995 CS with 43,000 miles. 
Based on its 944 predecessor's front-engine rear-drive platform, itself derived from the 924, the 968 was launched in 1992. It had started life on the drawing board as a 944 S3 before Porsche decided it had moved so far away from that model that a new name was called for. And so the 968, which shared around 20% of its parts with the 944 S2, was born.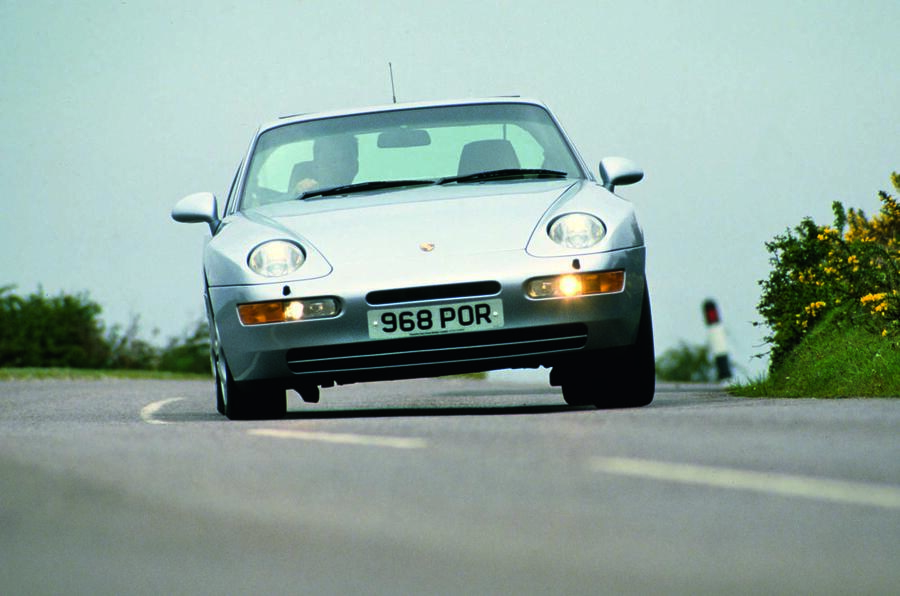 It went on sale in 1992 in 2+2 coupé and two-seat convertible forms powered by an all-aluminium 3.0-litre four-cylinder engine driving the rear wheels through a six-speed gearbox. Fitted with Porsche's new VarioCam variable valve timing and Motronic fuel injection, it produced 237bhp – sufficient for 0-62mph in 6.5sec. The optional, dual-mode Tiptronic gearbox lengthened that to 7.9sec but then the standard 968 was never about straight-line performance. Rather, it was first and foremost a comfortable and engaging GT with, happily, everyday reliability and creature comforts.