The 300ZX restored the reputation of Nissan's legendary Z-series sports cars after the woeful 280ZX and 300Z models that immediately preceded it.
A large 2+2, the 300ZX had sleek but muscular styling, four-wheel steering and a 3.0-litre petrol V6 with variable cam timing fed by a pair of quick-acting Garrett turbochargers with twin intercoolers.
See Nissan 300ZX for sale on PistonHeads
Not only did it draw a line under its predecessors but it also bested those other Japanese super-coupés, the Mitsubishi 3000GT, Mazda RX-7 and Toyota Supra. It even gave the likes of the Porsche 944 S2 pause for thought.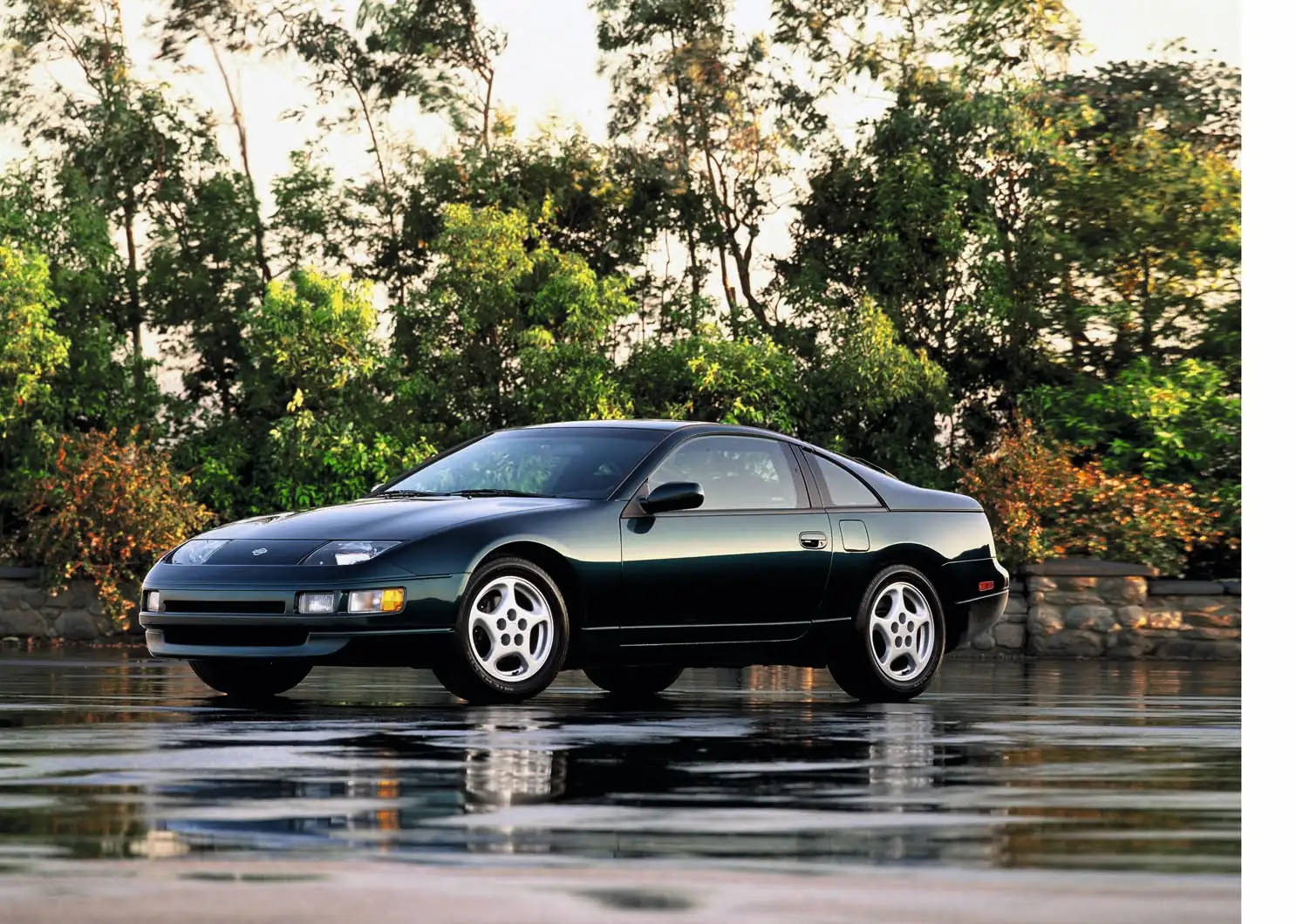 Launched in the UK in 1990, the rear-wheel-drive 300ZX conformed to Japan's newly agreed maximum power limit of 280PS (276bhp) – but still enough to launch it from zero to 62mph in a shade over five seconds. It was offered with a choice of four-speed automatic or five-speed manual gearboxes. The UK got the 2+2 but Japan also had a more focused, two-seat, short-wheelbase version (they're still highly prized grey imports to this day) that paved the way for the Nissan 350Z of 2002. Air conditioning, anti-lock brakes, cruise control and electric mirrors were standard on UK cars. Leather trim with electric seats was an option.
Unfortunately, for all its fine qualities, the 300ZX was stymied from the start by a high asking price of £35,000. Enough were sold to convince the car maker it could rise above its Micra and Bluebird grassroots market but, after the initial excitement had worn off, sales wilted. It was pulled just four years later, while in Japan and some other markets it soldiered on, gaining some important updates in 1998, among them HID headlights, before bowing out in 2000.
Today, the mass of 300ZXs on sale look pretty disreputable. If tin worm hasn't got them, the go-faster brigade (400bhp power upgrades are not uncommon) invariably have. Our 'Buyer beware' covers the main points you should look for.