Whatever next year's all-new TVR turns out to be like, news of its development and of the company's revival awakens memories of the wonderful, and wonderfully fickle, TVRs of yesteryear, among them the Chimaera.
See TVR Chimaera for sale on PistonHeads
The model, which ran from 1993 to 2003, has a reputation for being practical and usable. Its boot can swallow two golf bags and the suspension (double wishbones all round) is comfortable, at least in TVR terms. Meanwhile, its Griffith origins mean many potential problems were identified and solved with the aid of that model's unpaid development drivers, or owners.
Designed with the help of Ned, TVR boss Peter Wheeler's dog, who mistook the foam development model for a bone, it went on sale powered by a choice of V8 Rover engines: a 240bhp 4.0-litre unit and a 280bhp 4.3. A high-compression (HC) version of the 4.0, producing 275bhp, replaced the 4.3 in 1994. With these and future engines, power went to the rear wheels through a five-speed gearbox. Originally it was a Rover LT77 unit, but it was replaced in 1995 by the stronger Borg Warner T5 'box. Telling them apart is simple: on the LT77, reverse is next to first; on the T5, reverse is behind fifth.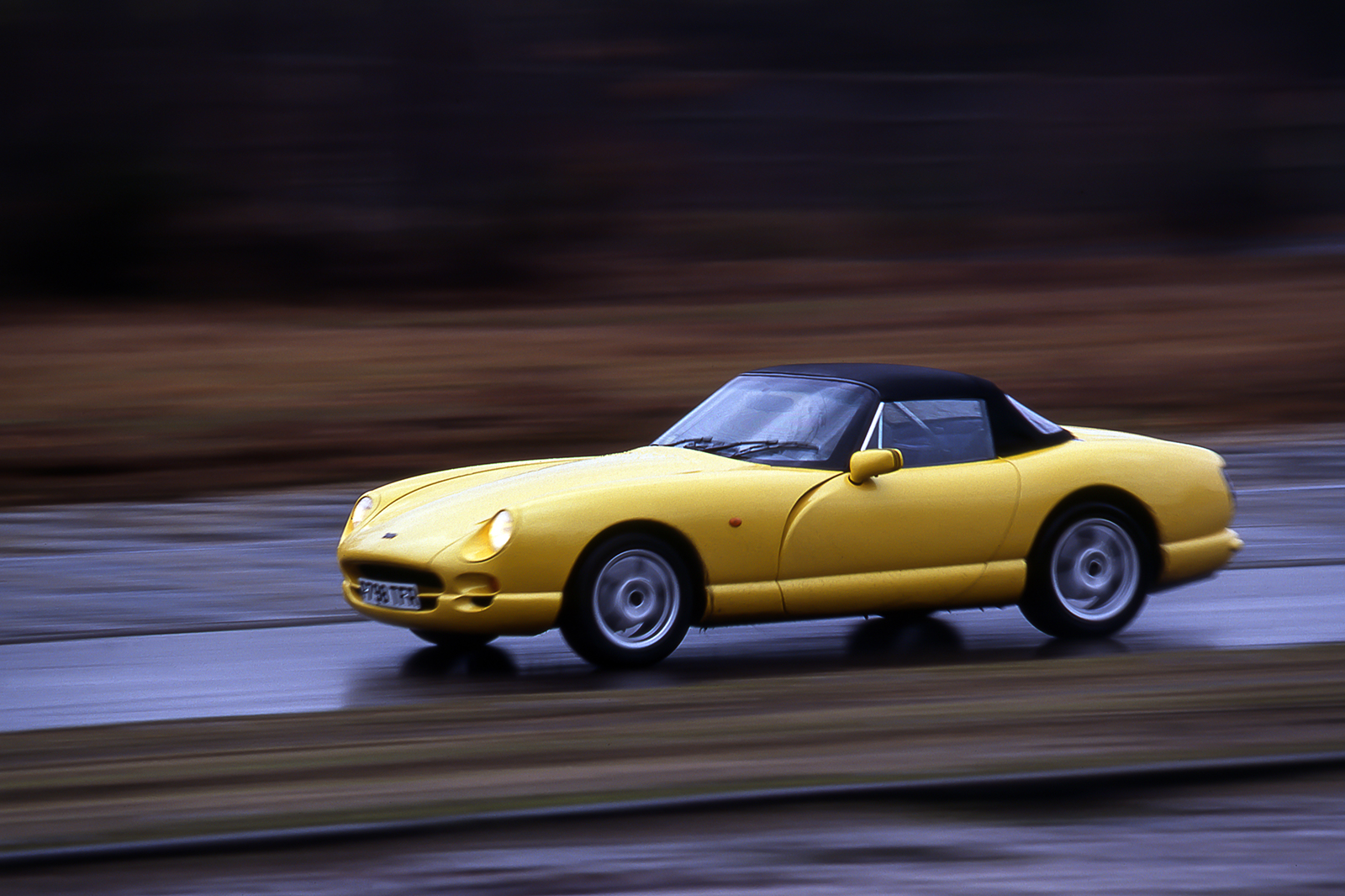 The 340bhp 5.0-litre Chimaera arrived in 1995. Only around 600 were built, so it's quite rare. In 1996 the 4.0 HC gave way to a 4.5, producing 285bhp. The differential also changed from one manufactured by GKN to one by BTR. Depending on the engine, Chimaera 0-60mph times range from 4.8sec to 4.1sec and top speeds from 152mph to 169mph.
The first major facelift was in 1996, when the Chimaera acquired a new, Cerbera-like face with a split intake design. The door locks were repositioned under the side mirrors to give a sleeker appearance and the rear end was refreshed with a new bootlid and new tail-lights. Not all cars received all the changes, mind. Faired-in headlights and new taillights featuring four lights per unit were adopted in 2001.
TVR's release dates and changes could be fluid and things didn't always happen quite to plan. For example, one former TVR engineer has revealed that there were insufficient blocks of the correct size to make some late 5.0-litre engines. As a result, and to meet demand, some 4.5-litre blocks were stroked to around 4.8 instead, while still being described as 5.0s.