Engineered by Germans, assembled in Crewe and, in Continental GT is that rare thing: a cracking used car buy.
Yes, it has a 6.0-litre twin-turbo W12 engine that will struggle to better 17mpg, and if something goes badly wrong, you may need to sell your home to pay for repairs. But just look at the upsides: that engine produces 479lb ft at just 1600rpm for effortless wafting and 0-62mph in 4.8sec without breaking sweat. The chassis boasts air suspension and four-wheel drive. Best of all, the neighbours will hate you.
Volkswagen. The new model was tasked with rewarding VW's investment, and the company was taking no chances. Under the Continental's majestic lines is VW's legendary vanity car: the fabulously over-engined and over-engineered Phaeton. To pacify the traditionalists, the GT was assembled at Crewe, where Bentleys had been made for 57 years. To ensure it sold in sufficient numbers, VW priced it at £110,000. Before it had turned a wheel, more than 3000 orders were in the bag.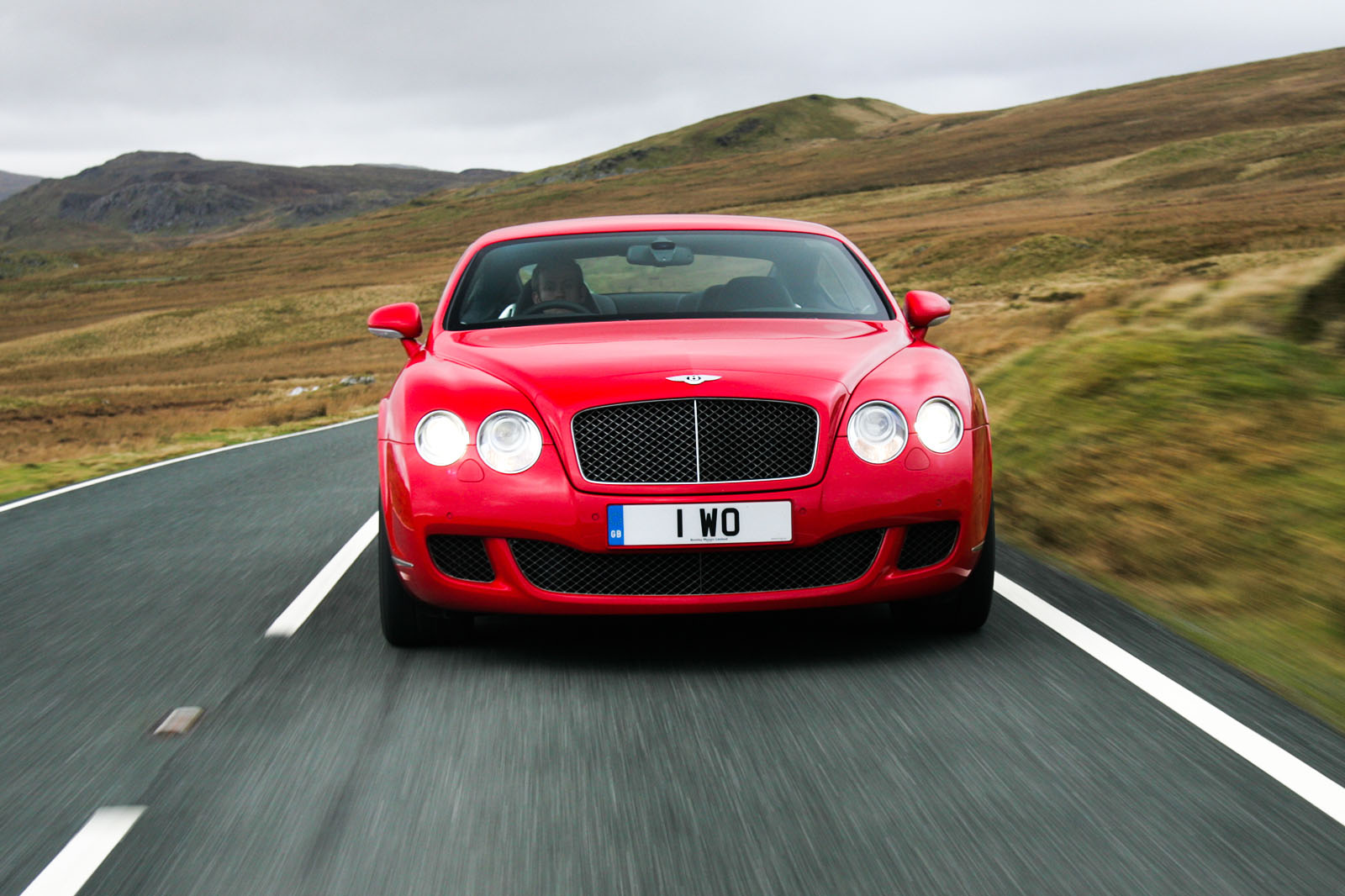 It certainly looked and sounded the part and its relatively spacious four-seat cabin meant that it wasn't entirely out of the running for the young monied family the car was partly aimed at. But those early models were criticised for nose-heavy handling and the engine's surprising lack of refinement. So Bentley set to and later cars are better.
The GTC convertible of 2006 added extra glamour but it was the GT Speed of 2007 that showed VW was on Bentley's wavelength. The tweaked W12 now produced 610bhp and, crucially, 553lb ft at 1750rpm. As a result, 0-62mph came and went in a barely credible 4.3sec. The chassis was lowered and uprated springs and anti-roll bars fitted. A Sport button found its way into the cabin, too. Outside, the grille got a dark-chrome finish and the exhaust pipes became even larger. The Speed also featured the new Mulliner Driving specification (optional on the standard GT), offering gentlemanracer touches, such as drilled alloy pedals and diamond quilted leather.
Two years later, the Series 51 Continental (GT and GTC) arrived, celebrating 51 years since Bentley's styling department opened at the Crewe factory. But what got the Bentley diehards really twirling their moustaches was the arrival the same year of the bonkers Supersports. The W12 had been back to the operating theatre and this time emerged touting 621bhp, enough to propel the stripped-down semi-racer from zero to 62mph in 3.9sec. Its £163,000 list price was some way north of the standard car's, though. Time to scour the used car classifieds? You bet.