Remote driving is now available in the UK after autonomous mobility firm Imperium Drive completed 18 months of successful trials in Milton Keynes.
Called the Fetch vehicle system, it's said by the firm to be the first commercial remote driving service of its kind. It uses 'driverless' cars remotely controlled by an operator in an office, using cellular networks and a series of cameras to offer a full 360deg view of the road.
Drivers can hail a Fetch vehicle using a mobile app if they live within four miles of Milton Keynes city centre and it is then delivered without a driver. Customers can drive the car themselves after delivery before it is remotely 'collected' after the rental comes to an end.
While it is not quite autonomous, Imperium Drive said it is targeting full autonomy, which it believes "has the potential to replace private car ownership in the UK".
"It's driverless but not autonomous - yet," said Koosha Kaveh, Imperium Drive's CEO. "There's still a human involved, but they're sitting in a control centre piloting the vehicle in the same way you would a drone.
"For short trips, the service offers the same convenience as a ride-hailing or taxi service, but with the ability to cover greater distances at less than half the cost of services like Uber or Bolt."
Milton Keynes Council welcomed the technology, noting its sustainability credentials.
"Driverless cars are just one of the solutions we're looking at along with larger shuttles that use similar technology. The idea is to make shareable transport more attractive," it said.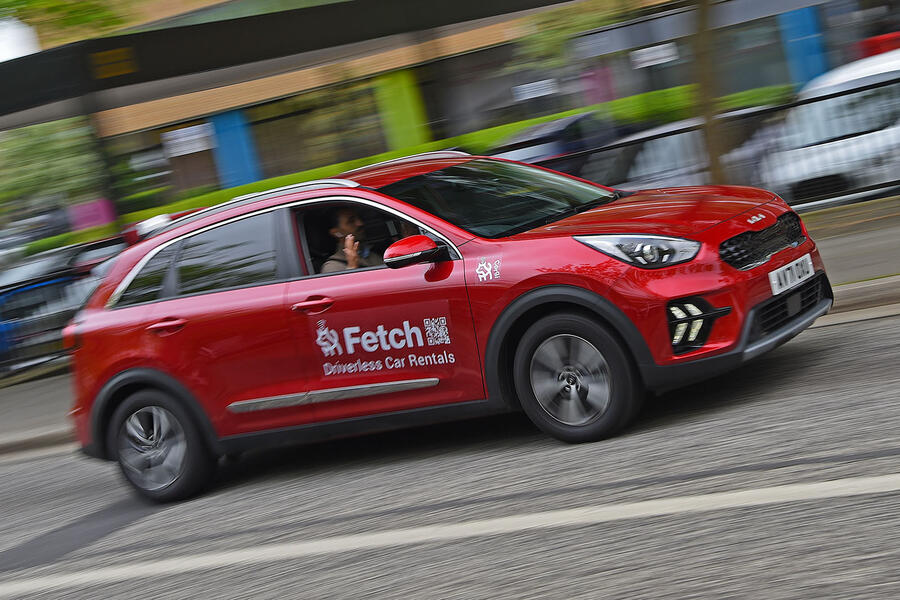 Imperium Drive's fleet currently consists of four electric cars, based solelyin Milton Keynes. The firm says it has plans to launch in other areas, with airport transfers and city-to-city travel in mind. It is also targeting fully autonomous car deliveries in the next five years.