It's the two wheels in the air that unnerve. That, and the neat, handbrake-triggered arc around the tight left-hander that we're eyeing.
We're watching an Abarth 124 Rally squirting around a custom special stage within Fiat's Balocco test complex and the man getting air, frequently, is test driver and former World Rally Championship (WRC) competitor Alex Fiorio.
The reason that this exciting sight is slightly unnerving is that your reporter will shortly be the first outsider to drive this car around Balocco's special stage, which aims to emulate a seriously twisty and poorly maintained Tarmac rally section.
I'm wondering if getting two wheels airborne is wise when there's plenty of steering and braking to do once they reconnect with Earth.
Abarth: How the brand reinvented itself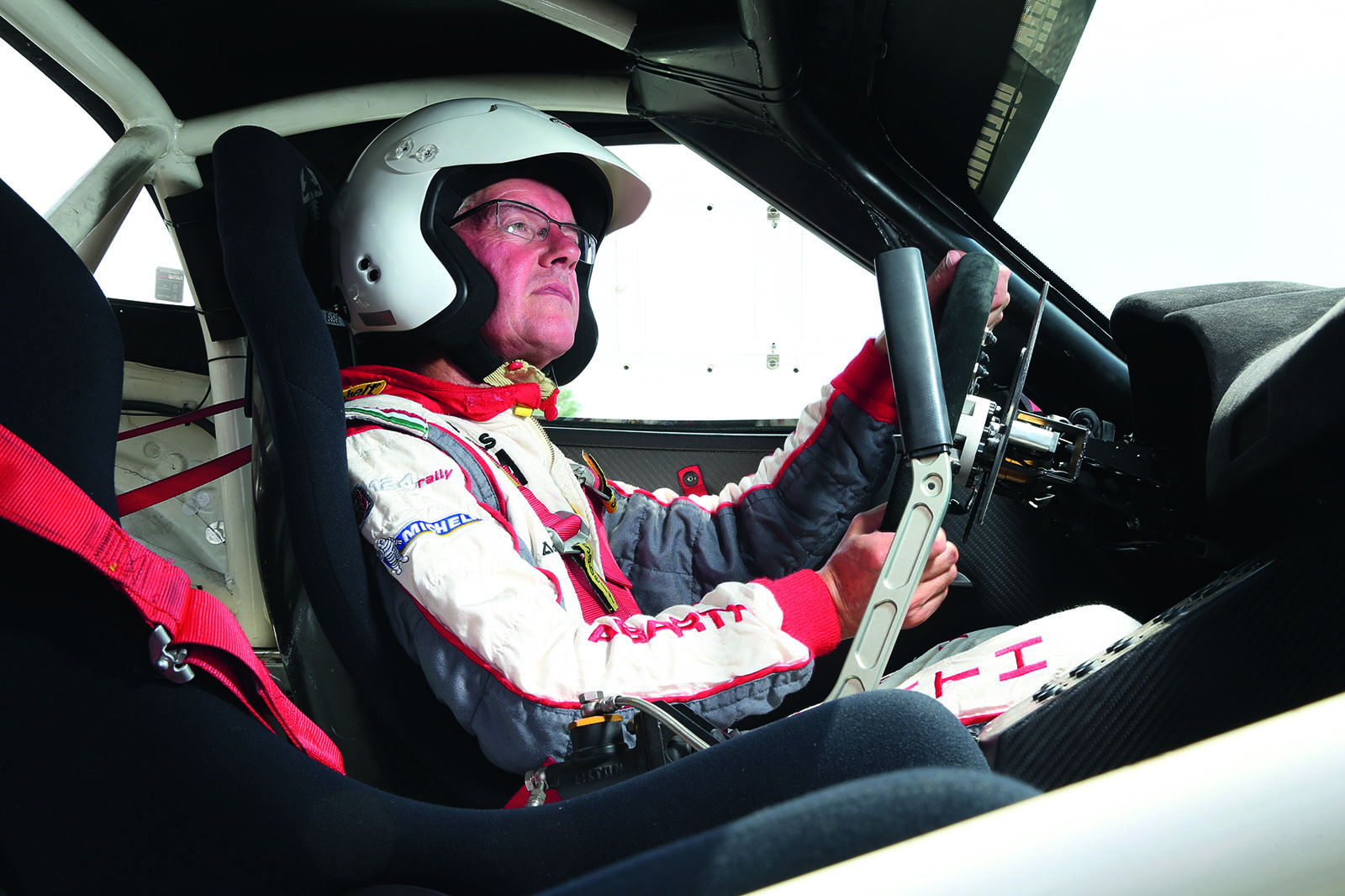 And this isn't any Fiat 124 Rally, either, but the first prototype. "We love it," says technical development chief Maurizio Consalvo. "It's our first baby." Oh. Good.
Another reason for a raised pulse is the 124 Rally's mechanical recipe, which in places is decisively different from the standard edition's. Instead of 168bhp and 184lb ft, you have 296bhp and a fat 444lb ft driving the rear wheels of a car weighing only 1050kg. The substantial extra punch is provided by the same 1.8-litre turbocharged petrol engine used in the Alfa Romeo 4C, mounted slightly further back than the 124's standard 1.4-litre engine
 to produce an ideal 50/50 weight distribution that's all the more vital in a rally car that spends most of its time urgently changing direction.
The transmission is a paddle-
shift dog-ring sequential 'box dispensing with friction-generating synchronisers to yield a briefer torque interruption during shifts, as well as satisfyingly urgent thunks when drive resumes. It's activated
 via a pair of generously scaled carbonfibre paddle shifters; there is a clutch pedal, but for starting off only. The steering wheel carries most of the 124 Rally's key controls, from indicators to headlight flashers, horn, wipers, washers, starter and launch control; all of these buttons are tiny but no more than a thumb span away.