"Don't forget: pull the lever right back," advised Bentley's chairman and CEO Wolfgang Dürheimer, as I prepared to drive away from his company's busy Crewe works in the 21,000-mile, 12-plate Bentley Continental GT V8 that Autocar will be running for the next six months. "It's the best way to hear the music from the exhaust…"
The Bentley boss has a well-earned reputation as a press-on sort of driver and he was referring, of course, to the extra performance and agility available if you pull a Bentley's elegantly knurled transmission selector straight back through Drive into the rearmost Sport position. Do this and everything tenses, like the muscles of an athlete getting ready to race: the steering gets a little heavier, the throttle response gets a little sharper, the eight-speed auto holds gears a little longer and, once you've given the 500bhp twin-turbo 4.0-litre V8 its head, the exhaust emits a rumble reminiscent of a distant earthquake.
I didn't take Dürheimer's advice at first. It's better to ease your way towards learning the foibles of a car as powerful, substantial and expensive as this. It seemed more appropriate to glide quietly into the traffic, not least because I'd just been chatting with the men who supplied the car — Mark Keeping, head of Bentley Pre-owned, and Chris Gretton, used car sales manager at Bentley Birmingham, who will look after our car.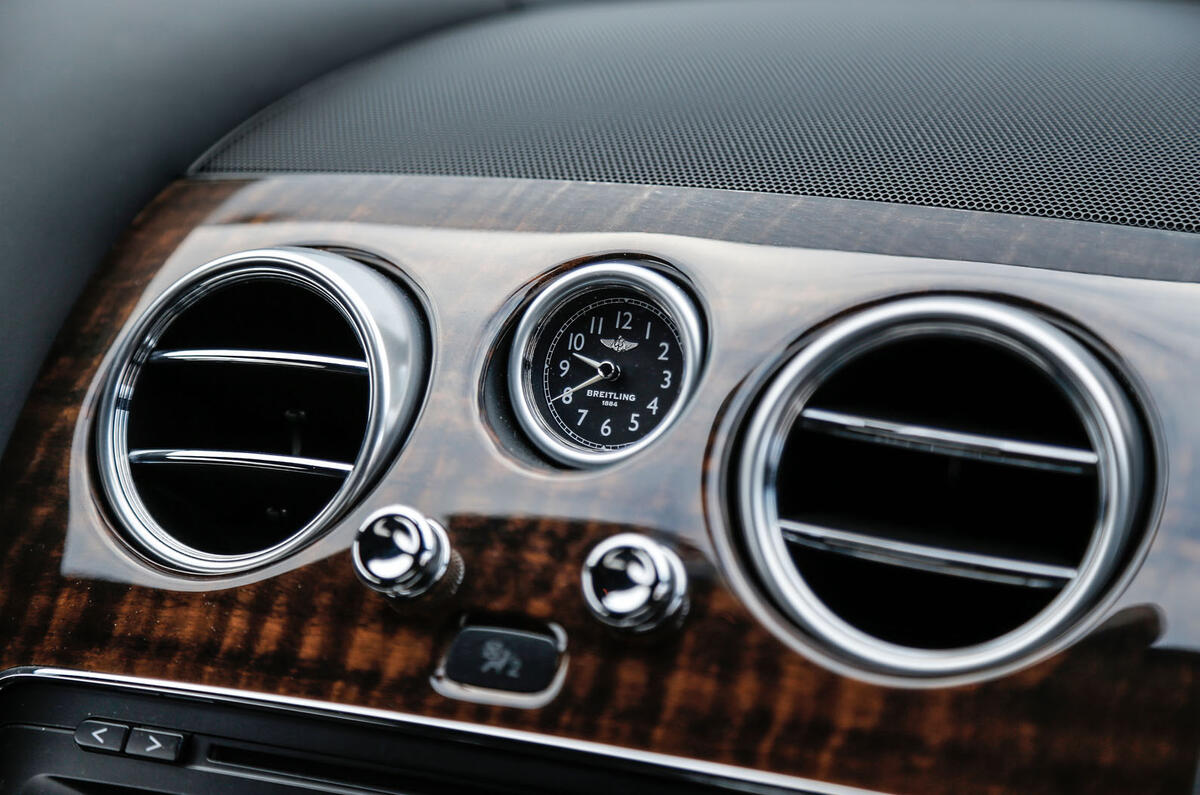 If the above sounds different from the usual road test preamble, it's because this car already has the three-year ownership of a fastidious Bentley-owning property developer under its belt. Crewe is well known for selling all manner of bespoke configurations to buyers of new cars, but it is also keen to emphasise the desirability and good value of its approved used cars, which are obviously built to give of their best for much longer than the average first-ownership cycle of 32 months.
Gretton reckons many customers new to Bentley are happier to buy an existing car — and learn from the experience — than to specify their first, especially since approved cars up to 11 years old come with a warranty that, to my eye at least, is pretty much indistinguishable from a new one. And, of course, there's money to be saved. Our Conti, new at £125,000, is now priced at £89,950 before haggling, which puts it in the zone for people who might be considering well-specced BMW and Mercedes coupés — both of which can be expected to recede in value much faster than a three-year-old Bentley.