Plenty of water has flowed under the bridge since we took delivery of our Nissan Leaf Tekna about 15 months and 7200 miles ago.
We've seen the arrival of half a dozen new electric models – notably from Volkswagen, Ford and Tesla – and we've watched Renault extend the driving range of its Renault Zoe supermini to a realistic 150 miles.
All the way, the Leaf has deservedly kept its position as the world's best-known battery electric car, a practical, Volkswagen Golf-sized five-door with worldwide sales reaching 250,000 at the end of last year and now nearing 75,000 in Europe. That hardly makes it a mainstreamer, but the fact that most people know a Leaf when they see one shows Nissan's success at publicising its pioneering model.
Our motivation for acquiring
 a latest-spec 30kWh Leaf (earlier models, going back to 2010, had 24kWh batteries) was to investigate what we saw as an emerging trend in electric cars, a tendency for them to be acquired as second family cars and soon – because of their convenience, economy and easy driving – to take the lead role. And so it proved. Our Leaf became a short-haul specialist, constantly taking people to the airport, home from work, on errands and generally proving useful. Its total mileage wasn't impressive, but its number of journeys was dizzying.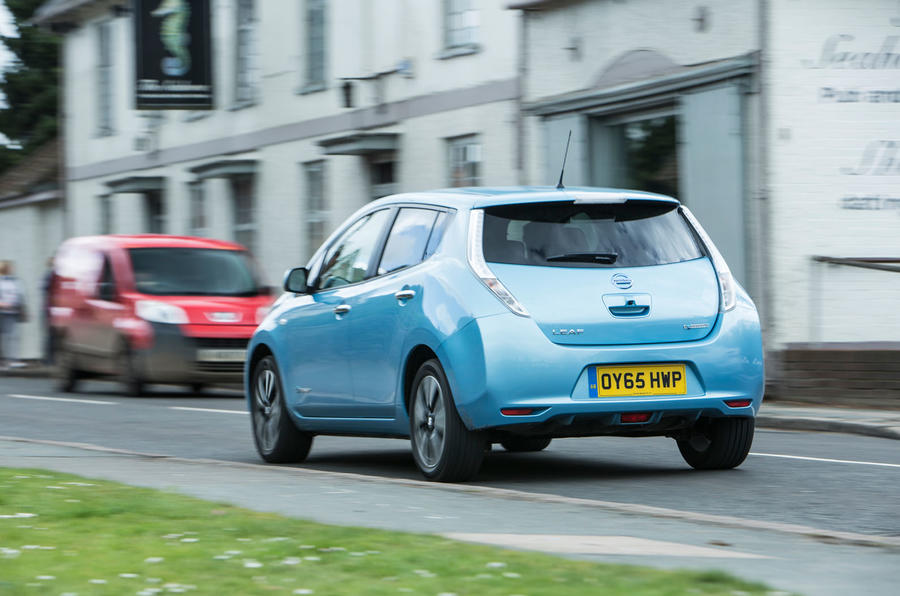 The art of making a Leaf work 
is never seriously to test the range, claimed at 150-odd miles on the NEDC cycle but closer to 100-110 in sensible everyday driving. Depend on the Leaf for round trips of 70-80 miles and it is a smooth, quiet, convenient joy – complete with a decent ride, solid brakes (enhanced by its regeneration system) and light, enjoyable steering. But challenge
it to go beyond 100 miles and you'd forget all the advantages (including silence, a decent boot and practical rear accommodation) as the sweat of range anxiety pops out on your brow. You don't even count the meagre fuelling cost – somewhere between a fifth and a tenth of what you'd pay for petrol – as an advantage when you just don't have enough of the stuff.