Italy's supercar industry has intense tribal rivalries, but the different factions have always shared close links.
The most obvious is proximity: almost all sit within Motor Valley, the small part of the Emilia-Romagna region that is home to Ferrari, Lamborghini and Pagani, and where both the Maserati MC20 and Dallara Stradale are built. There is also a broader collective pride that one corner of Italy could have become the epicentre for the most exciting part of the car business.
Nobody exemplifies this more than Maurizio Reggiani. The 64-year-old engineer will be retiring as Lamborghini's head of motorsport at the end of this year. Before holding that role, he was the supercar maker's engineering boss, latterly chief technical officer, for 15 years.
When he first started working for Lamborghini in 1995, the company made 200 cars a year and had fewer than 200 employees. Last year, it made more than 9000 cars and has over 2000 workers.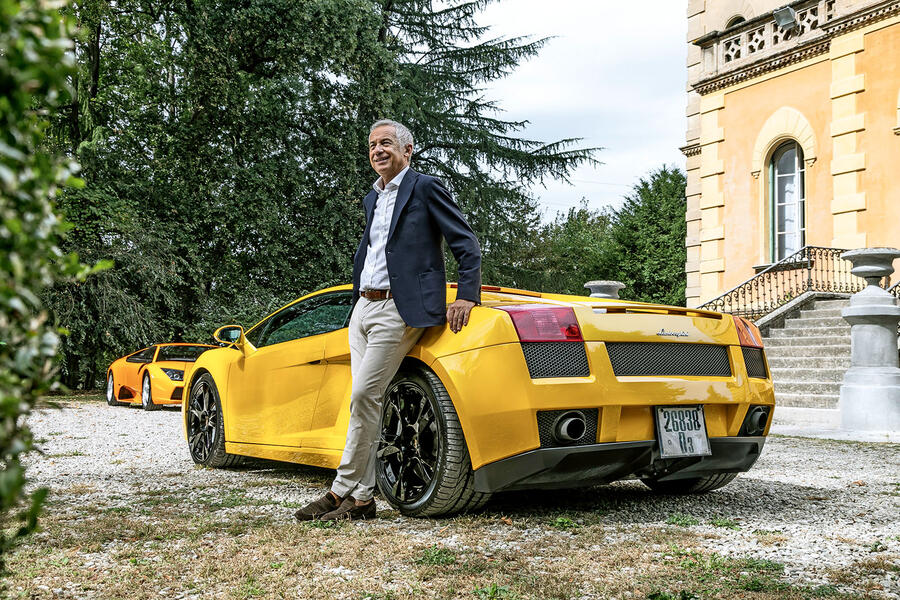 Reggiani's contribution to the wider success of Motor Valley was recognised earlier this year with an honorary doctorate in mechanical engineering from the University of Bologna. The last person given that distinction was Enzo Ferrari, 62 years earlier.
The honour has been well earned, a point made when we reunited Reggiani with his entire automotive CV at a country house near Modena – thanks to Lamborghini and some extremely helpful owners – to celebrate both the length and breadth of his career.
Reggiani started straight from university in Maserati's engine development department, working first on the Biturbo. This was the first car to use a twin-turbocharged engine to reduce lag, but it had been launched with a carburettor fuel system that resulted in chronic vapour lock when hot.
Reggiani worked on replacing this with a much more reliable Magneti Marelli injection system. "It was where I proved I could solve problems," he says.