The CEO of the Volkswagen Group's Chinese operations, Ralf Brandstätter, has warned of recent developments within the electric vehicle market, suggesting high capital investment and discounting "will ultimately harm the interests of consumers".
In an address at the 2023 China Automobile Forum hosted by the China Association of Automobile Manufacturers in Shanghai, Brandstätter said the electric vehicle market is "overheating".
"Currently, there are more than 120 car makers within the [electric vehicle] market, and about 150 new models will be launched in 2023. Intense market competition and high battery prices make them face severe economic pressure. Short-term sales success requires extremely high capital investment," he said.
Touching on the financial squeeze facing many electric vehicle start-ups, Brandstätter said many that have entered the electric vehicle market in recent years are exiting or are about to exit the market, or are in urgent need of new capital investment.
"We are facing a situation where the market is overheating. Consolidation of the playing field is in full swing," he added.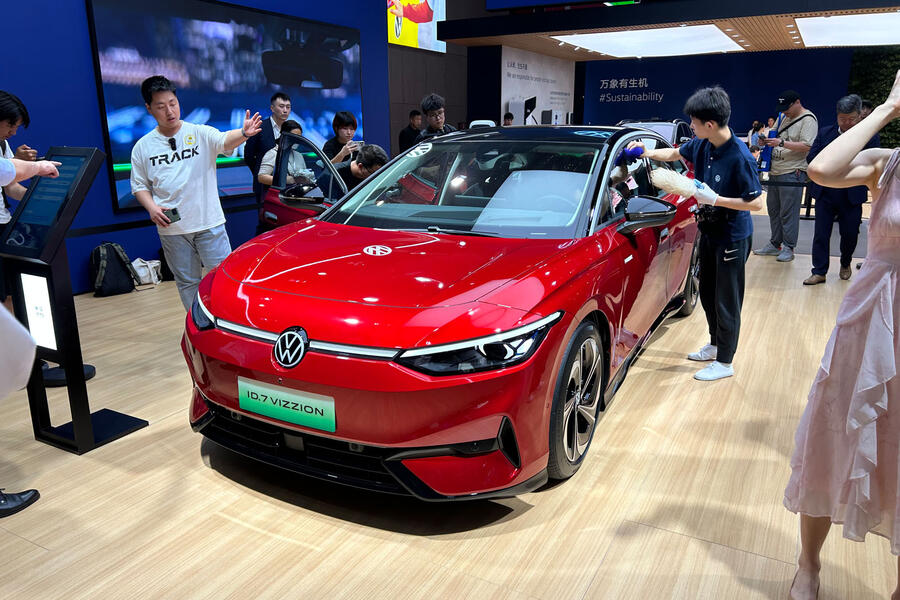 The former head of the Volkswagen brand was particularly critical of the discounting of electric vehicles in China.
"The fierce competition has led to deep price discounts in recent months. This will ultimately harm the interests of consumers. They will no longer be able to get services from retired brands, or they will see a significant price cut on the models they buy."
Brandstätter's comments are seen as shrouded criticism of rival Tesla, which has led the trend towards discounting with continued price cuts for its models in China.
'Brutal' price war in China hands drivers ICE-priced EVs
The 54-year-old German said the Volkswagen Group will not pursue sales and growth within the Chinese electric vehicle market at all costs.