Volkswagen has confirmed that its upcoming Golf GTI Clubsport S will make its public debut at the Wörthersee Meet in Austria next week.
Read our Volkswagen Golf GTI Clubsport S review
The Clubsport S uses a 305bhp turbocharged 2.0-litre engine and ditches its rear seats to save weight, making it a more powerful, lighter version of the already trackworthy Clubsport.
The new hot model, which is more potent than even the Seat Leon Cupra 290, was spotted high-speed testing at the Nürburgring last week, and will go on sale later this year in limited production numbers. Volkswagen says 5000 units is the target.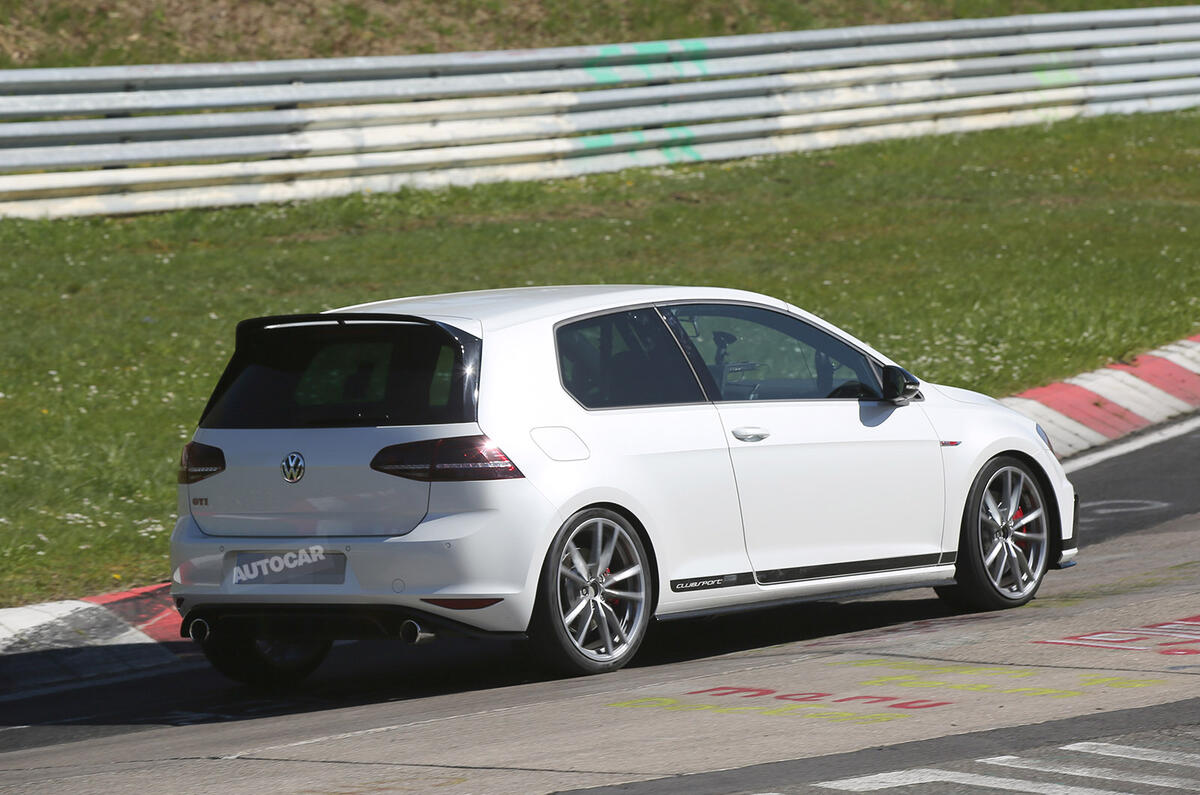 Autocar reported earlier this year that such a model was being considered for production, and the arrival of these new spy pictures confirmed it had already progressed to the latter stages of development.
The car is expected to get its own suspension and damper settings to match the extra power available, and it should weigh a fair bit less than the Clubsport's 1375kg, too.