Cars are great, aren't they? Fast, big, posh, practical, cheap, lightweight… they've all got a draw, a simple wonder at what man can make from base materials and the significance of that engineering feat.
And then you come face to face with a 7.6-tonne Supacat HMT400 – complete with desert camo paint, 16 smoke grenade launchers, gun turret, hydraulic suspension, switchable four-wheel drive and about as much swagger as a vehicle could muster. Crucially, it also has steel armour plating for mine and ballistic protection.
Anyone involved with the military is likely to be familiar with this vehicle, which is more commonly known as the Jackal. It has been around since 2002 and, following heavy demand from the Ministry of Defence, was being produced at a rate of one a day at peak output, with around 1000 of them now in existence.
The Jackal is the creation of Supacat, a subsidiary of Devon-based engineering company SC Group. It was designed because the military needed it. Fatalities were occurring from mines and IEDs striking personnel carriers with insufficient armour and, on top of that, there was a gap between the military Land Rovers, which often struggled with heavy payloads, and the slower, more cumbersome tanks and heavy vehicles. Something was needed that could carry men, provisions and weapons over woeful terrain, reliably and at speed while offering a high level 
of protection and offensive capability.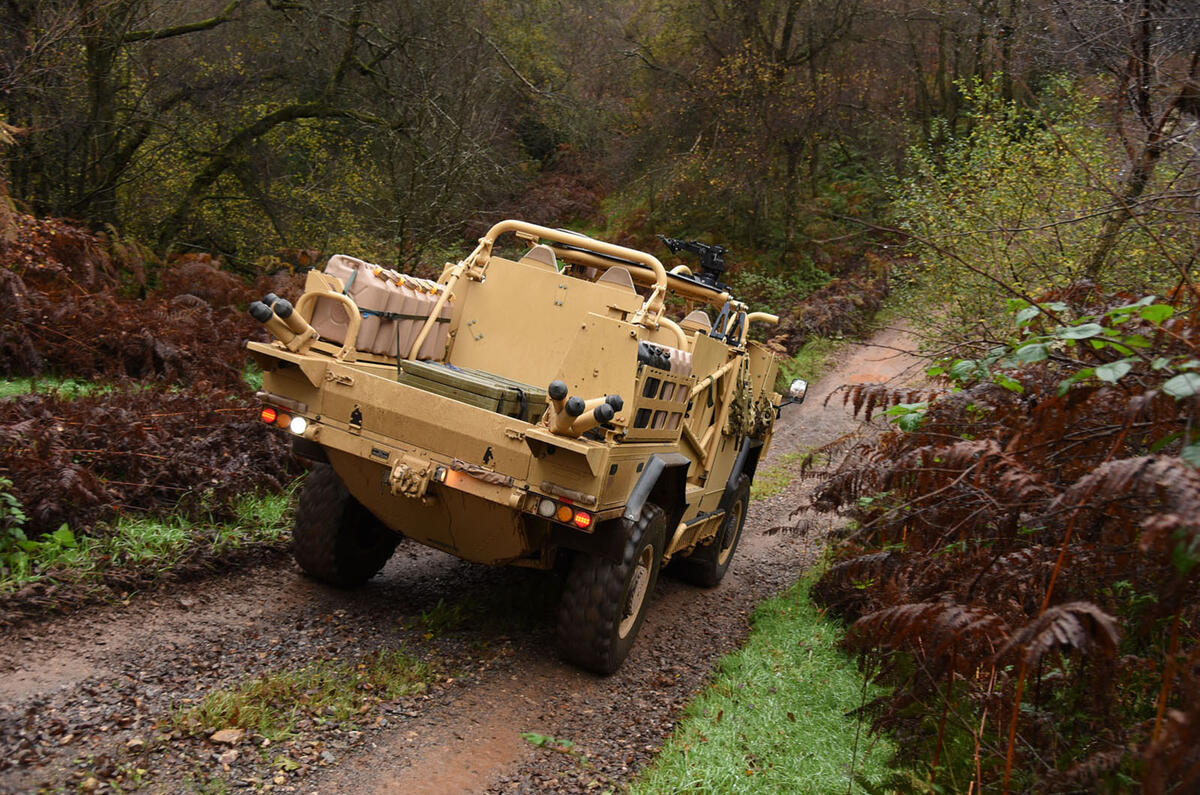 So the Jackal was created. It's capable of carrying up to five, although it's usually manned by three – commander, driver and gunner – and is able to function at quite remarkable speeds through all sorts of habitats, even with a 2.1-tonne payload on board, and with a range of around 
500 miles on a 200-litre tank of diesel.Of course, the Jackal is made to a client's brief. You can have it with a closed cab, but most want it open, favouring the extra visibility.
Although most military vehicles have commercial vehicle underpinnings, the Jackal has a bespoke steel box-section spaceframe designed specifically for the purposes required of a rapid, all-terrain armoured personnel carrier.