Renault is turning to retro design for its upcoming EVs as a means to differentiate its cars from "anonymous" and "cold" rivals.
Renault Group design chief Laurens van den Acker told Autocar that reinventing classic designs is "irresistible" for CEO Luca de Meo, who revived the Fiat 500 while boss of the Italian firm in the 2000s and, on arrival at Renault, green-lit the retro-styled 4 and 5 EVs for showrooms.
Van den Acker said: "I think there's this unsaid expectation that EVs should look a little bit anonymous, very fluid, very cold. I hope there's more richness in the future for EVs, and we're trying to do our best. The Renault 5 and Renault 4 will be full EVs, but they will be legendary icons. At the same time, the Mégane and the future Scenic are just very modern cars."
"For a guy like Luca", added van den Acker, doing something with Renault's back catalogue "was irresistible".
The Renault 5 was shown as a concept in early 2021 as the mascot for de Meo's wide-reaching 'Renaulution' transformation strategy and the production car has now entered late-stage testing ahead of a launch next year.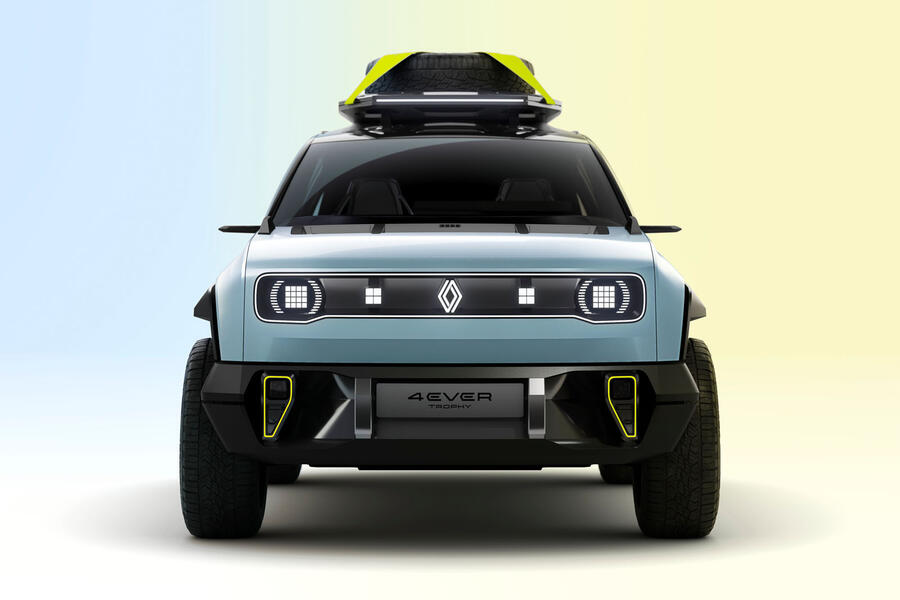 The 4 was shown in concept form at last year's Paris motor show and will enter showrooms – minus the outlandish off-road addenda – in 2025.
Both are based on the firm's new CMF-BEV architecture for small electric cars.
Van den Acker continued: "When I came to Renault in 2009, they asked me: 'When are you going to do an Alpine or a Renault 4?' I said: 'Look, I'm hired to design the future, not to design the past.'
"But ironically, I think at this time when there's so much insecurity in the world, where there are many dark clouds hanging left, right and centre, to make a few cars that really talked about the good times – and the times when the brand was alive – and stir all these positive emotions that people have [is a good thing].