The Lamborghini Huracán's successor, due in 2022, will use a radical hybrid powertrain, featuring "next-generation" battery technology to minimise weight and give it the ability to run in electric-only mode.
The Italian supercar maker, which is well known for its reluctance to move away from naturally aspirated engines, has already confirmed a hybrid powertrain will be launched in its new SUV, the Urus.
Opinion: Lamborghini has to embrace hybrid tech
The latter will be revealed in December, but no technical details or performance figures have been released yet.
The next Aventador, due before the second-generation Huracán, will retain its naturally aspirated V12 engine, so the Huracán's successor will be the first Lamborghini sports car to be an advanced plug-in hybrid. Talking to Autocar, Lamborghini boss Stefano Domenicali said: "The [next] Huracán – that car will need hybridisation. Hybridisation is the answer, not [full] electric."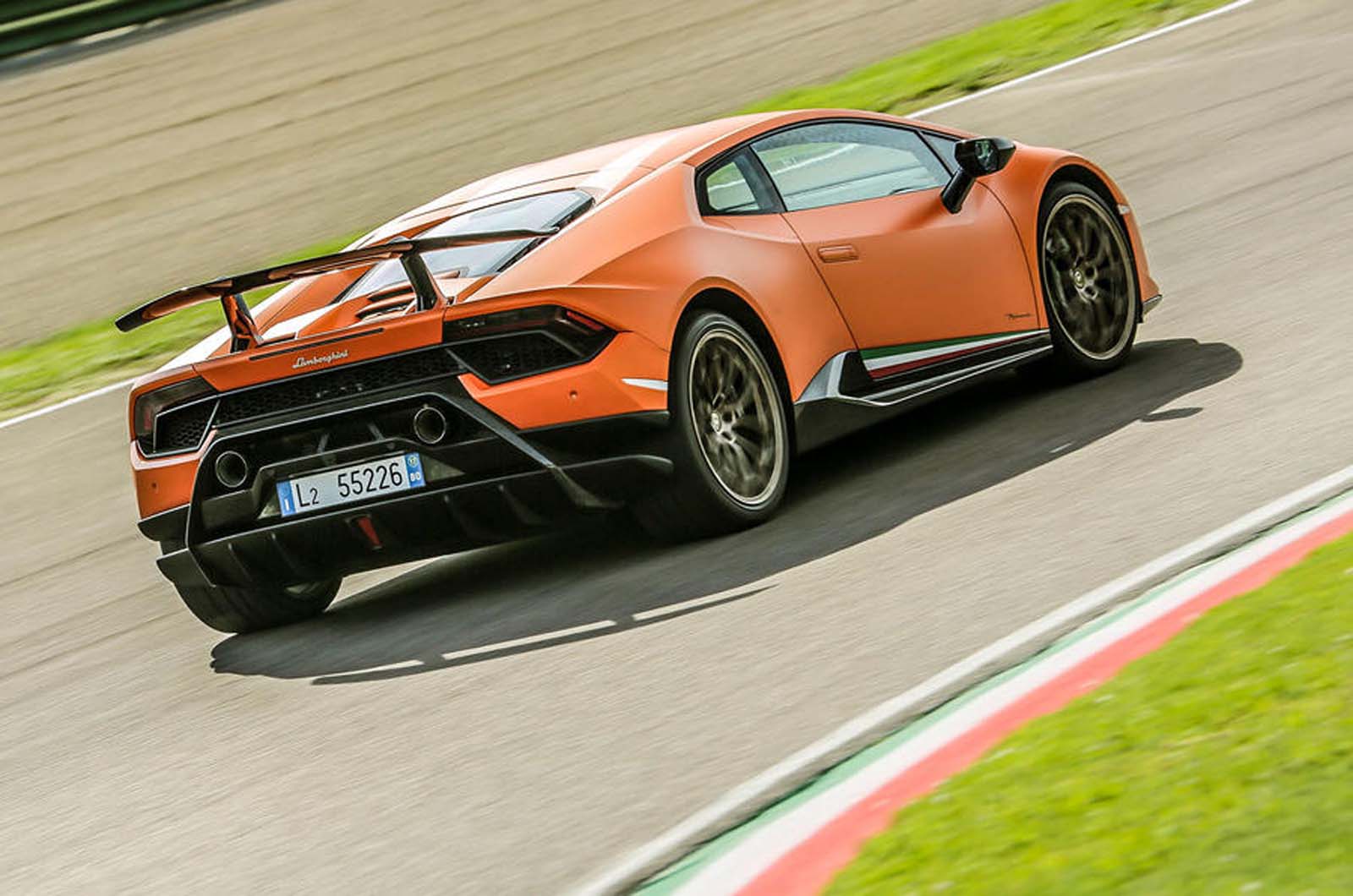 Referring to its current engines, Domenicali said: "There is still a lot of potential for the V12. The right approach for us is to have the V10 and V12 to suit our customers and then be ready to switch [to a hybrid] at the right moment."
Commercial boss Federico Foschini told Autocar earlier this year that there is currently little demand for hybridisation from its customers. "When they come to Lamborghini, they are asking for the power and performance of our naturally aspirated engines," he said. "That's why we have already decided that the next-generation V12 will stay naturally aspirated and it is one reason why the [Aventador] remains unique."