There is plenty to be pessimistic about – in the automotive industry and beyond, but occasionally there is news to lift the mood; for example, confirmation that an electric Abarth 500 based on the EV Fiat 500 is in development.
In our road test of the 500 we noted how its small dimensions and pointy chassis give it real potential for a performance version. A touch more power, some bucket seats, a slightly more playful chassis set-up and – why not – a mite more feedback from the steering. It's a simple enough recipe and given the strength of the base car, one that shouldn't be beyond Stellantis' engineering might.
Reading that Fiat brand boss Olivier François had much the same thought made me smile. He said "A year and a half ago, I said it can't be that hard [to make an Abarth version of the electric 500]. Electric cars are so fun to drive already. The good news is that we are actively working on it, and once it's confirmed, it will be relatively quick."
He also said that it's more complicated than he initially though, but we'll gloss over that. The important thing is that they're working on it, and that the people running car companies still care about things other than high-riding conveyances.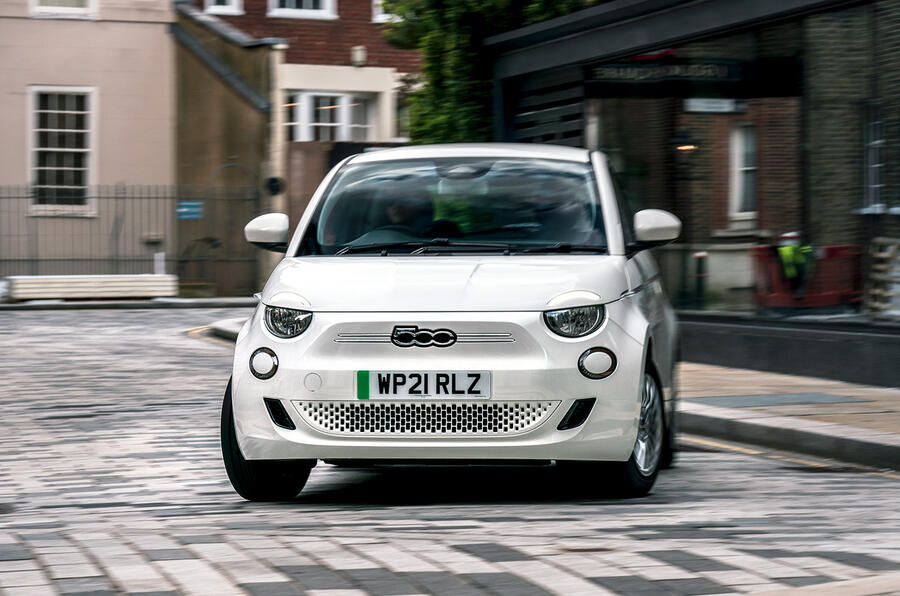 The electric 500 in general is also a demonstration of what's possible for the brand when it does things properly rather than rehash old platforms. The 500 is built on a bespoke platform that was designed for the outset for an electric small car, and that's paid dividends: It's still a small car that fits down narrow European streets, but it has a genuinely usable range (even if the 199 WLTP miles are hopelessly optimistic).
The irony here is that a lot of the future investment in Fiat will come as a result of the merger into Stellantis, but the 500's bespoke platform predates that tie-in, which begs the question what will happen to it now that access to PSA-developed technology has effectively made it redundant. I really hope they'll find a use for the 500 architecture. A revived Peugeot 108 and Citroen C1 as entry-level EVs, perhaps? The 2019 Centoventi concept car was too cool not to spawn a new EV Fiat Panda.