The Mitsubishi L200 Barbarian SVP is the first model to come from the brand's new Special Vehicle Projects division.
Inspired by the one-off Mitsubishi L200 Desert Warrior, the car is limited to 250 units and gets bespoke features including 17in wheels, wheel arch extensions, a new grille and a black finish on the lights.
The car's changes are purely cosmetic, meaning its 2.4-litre turbo diesel engine is unmodified. It produces 178bhp and 317lb ft of torque.
The car will make its public debut at the 2017 Commercial Vehicle Show in Birmingham. It's on sale now priced from £37,174.80.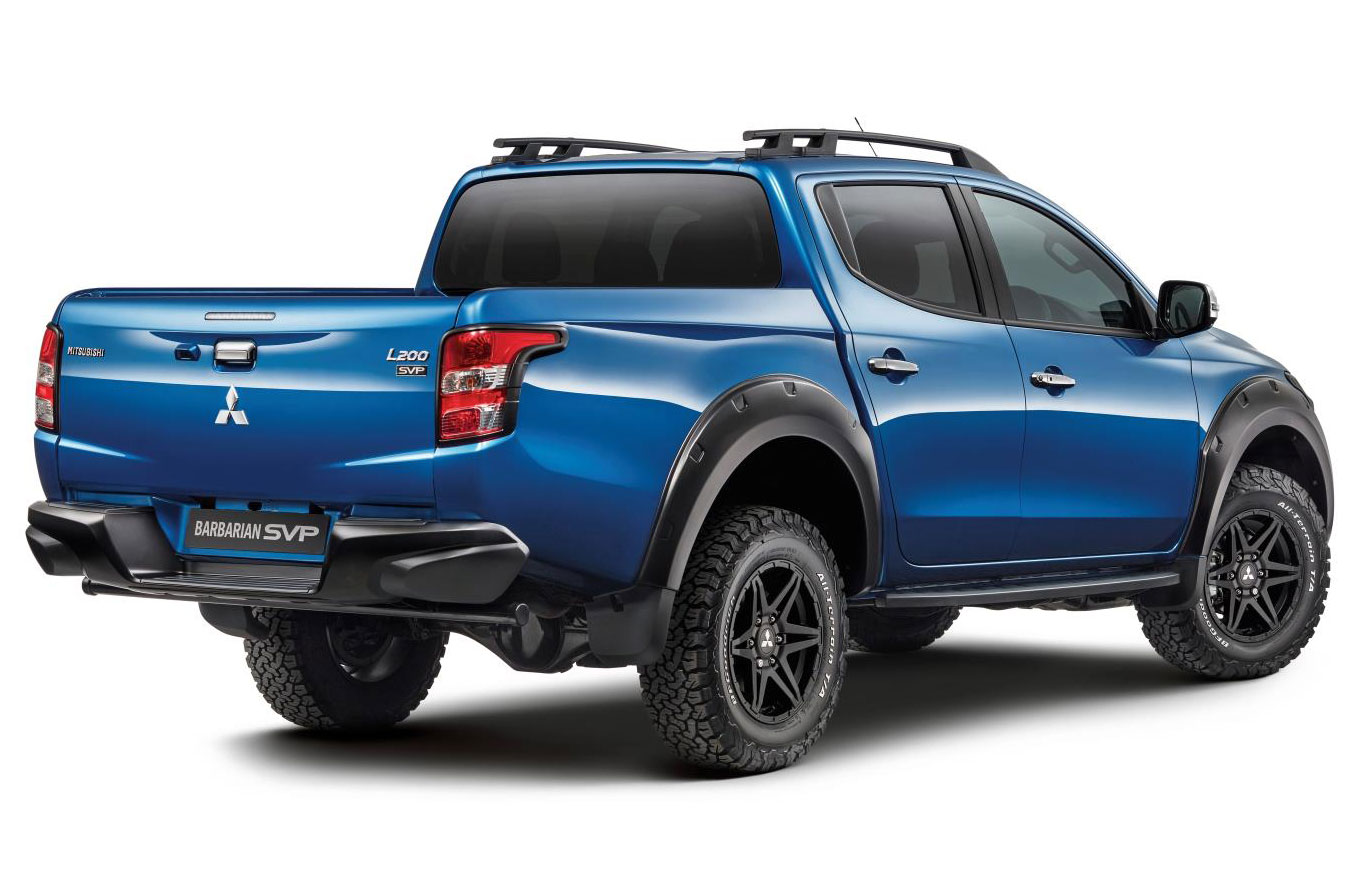 The L200 Barbarian SVP is the first car to come from Mitsubishi's new Special Vehicle Projects division, which will produce special versions of existing models.
While no further models have been confirmed, the brand will likely produce a bespoke version of the Mitsubishi Shogun next. Like the Barbarian it'll get purely aesthetic modifications.
There are no plans for the division to make mechanical modifications to cars, but a spokesman said nothing is off the table for the long-term.
used Mitsubishi L200 cars for sale
Mitsubishi L200 Diesel 2.2 DI-D DC Barbarian X Auto 4WD Euro 6 (s/s) 4dr
Mitsubishi L200 2.2 DI-D DC Barbarian X Auto 4WD Euro 6 (s/s) 4dr
Mitsubishi L200 2.4 DI-D DC Barbarian 4WD Euro 6 4dr
Mitsubishi L200 2. DI-D BARBARIAN X Auto-Double Cab-Hard Top-FMSH-NO VAT TO PAY
Mitsubishi L200 2.2 DI-D BARBARIAN X Double Cab-Auto-23000 Miles FSH-HARD TOP-NO VAT TO PAY
Mitsubishi L200 2.2 DI-D DC Barbarian X Auto 4WD Euro 6 (s/s) 4dr
Mitsubishi L200 2.4 DI-D DC Warrior 4WD Euro 6 4dr
Mitsubishi L200 2.4 DI-D DC Barbarian Auto 4WD Euro 6 4dr
Mitsubishi L200 2.2 DI-D DC Warrior 4WD Euro 6 (s/s) 4dr
Powered By