Lotus has revealed its most extreme Exige yet, the Exige Cup 430, offering an extra 55bhp over the limited-production Exige Cup 380 unveiled in April this year.
While the Cup 380 was limited to 60 models, costing £83,000 each, the Cup 430 is a full production model and is priced from £99,800.
Using a development of the 3.5-litre V6 powertrain used in the Lotus Evora GT430, the Exige Cup 430 makes 430bhp at 7,000rpm and 325lb ft of torque from 4000rpm. It achieves 0-60mph in 3.2sec, which is 0.2sec faster than the Cup 380. That means a 55bhp hike in power over the Cup 380.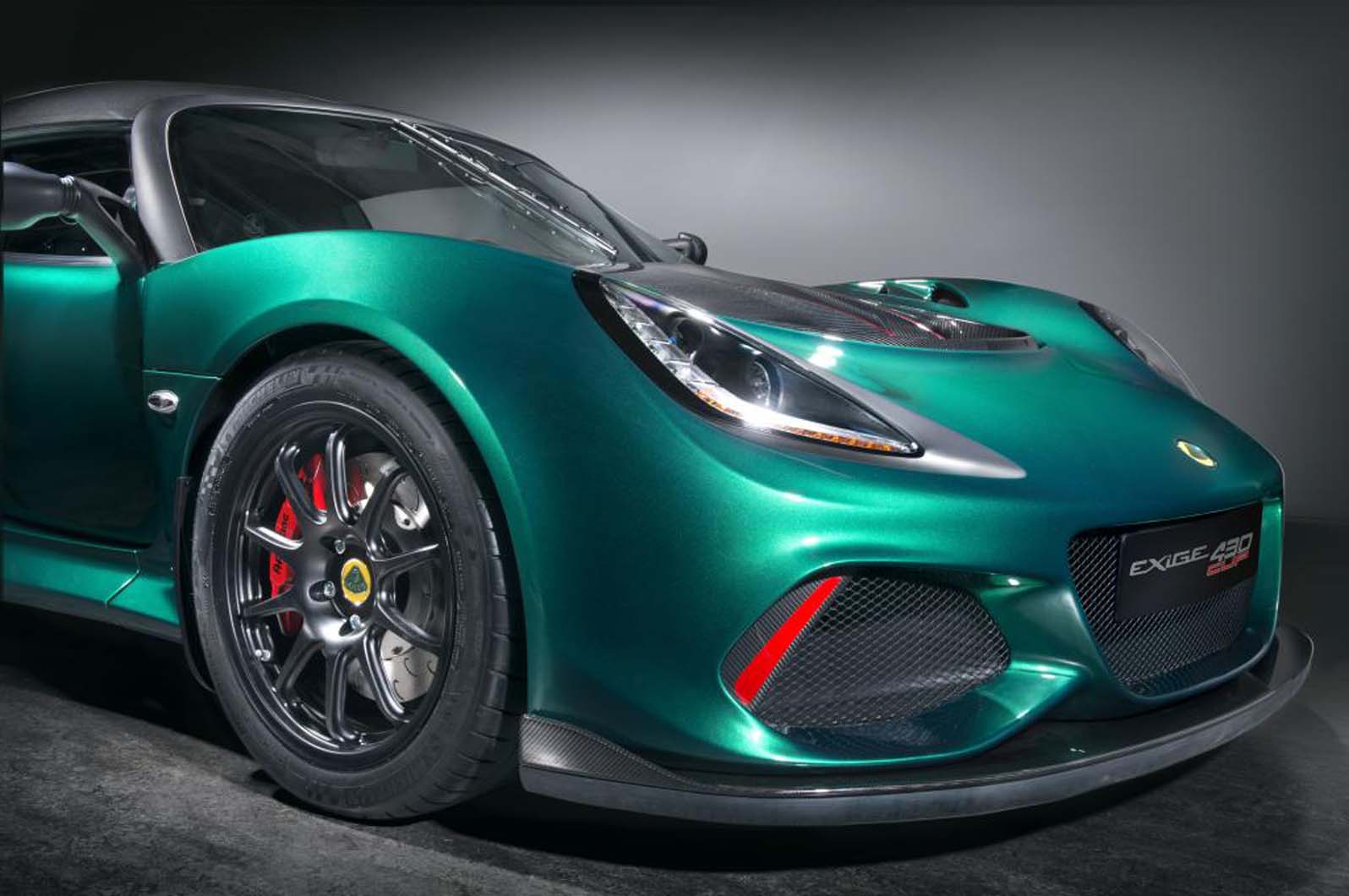 The Exige Cup 430 weighs just 1056kg in its lightest configuration, which is near-identical to the Cup 380. However, thanks to the extra power, the power-to-weight ratio is improved from 350bhp per tonne in the Cup 380 to 407bhp per tonne in this new model. Downforce is 220kg.
Lotus said that the powertrain paired with a newly designed body "delivers enhanced aerodynamic performance to reveal the model's true potential".
New aerodynamic features include an ultra-lightweight front clam panel with carbonfibre ducts and wider radiator apertures, plus a new mesh pattern grille to allow for a new front splitter and air curtain to reduce drag.
The lightweight rear clam panel supports the large, straight motorsport wing to increase downforce without impacting upon the car's overall drag coefficient, Lotus says.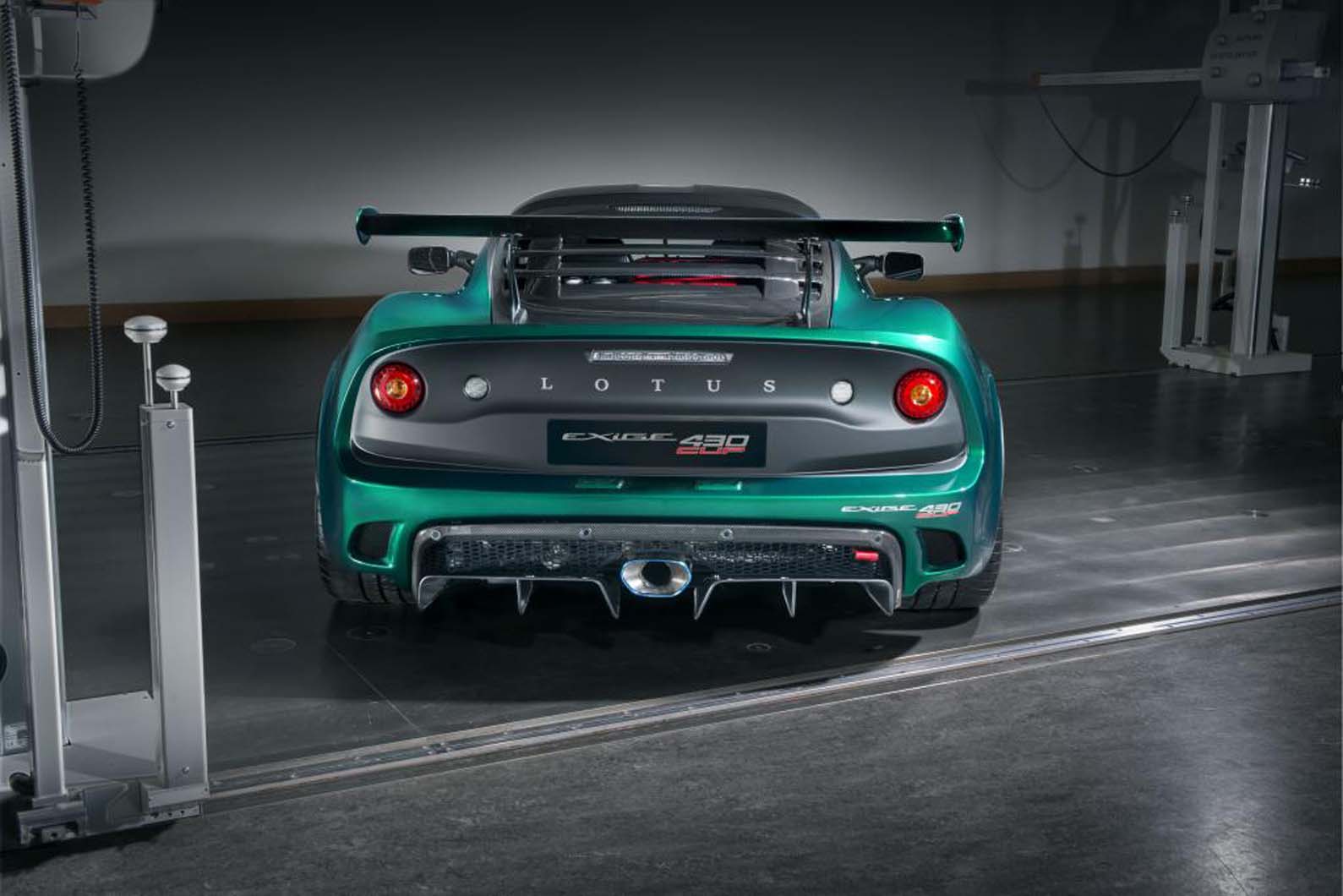 The new front and rear clam panels are 6.8kg lighter than those on any other Exige.