The Jaguar F-Pace, Jaguar XF and Jaguar XE ranges have been updated for 2017 with new engines, driver assist technology and infotainment.
Three new Ingenium powertrains have been added to the mix. The first is a turbocharged 2.0-litre four-cylinder petrol (pictured below) that produces 197bhp, and the second is a more potent version that produces 247bhp. The units make use of continuously variable valve lift technology to boost performance and efficiency.
The petrol engines are joined by a new turbocharged 2.0-litre diesel that produces 237bhp and 369lb ft of torque. It offers up to 54.4mpg and emits 137g/km when used in the XE.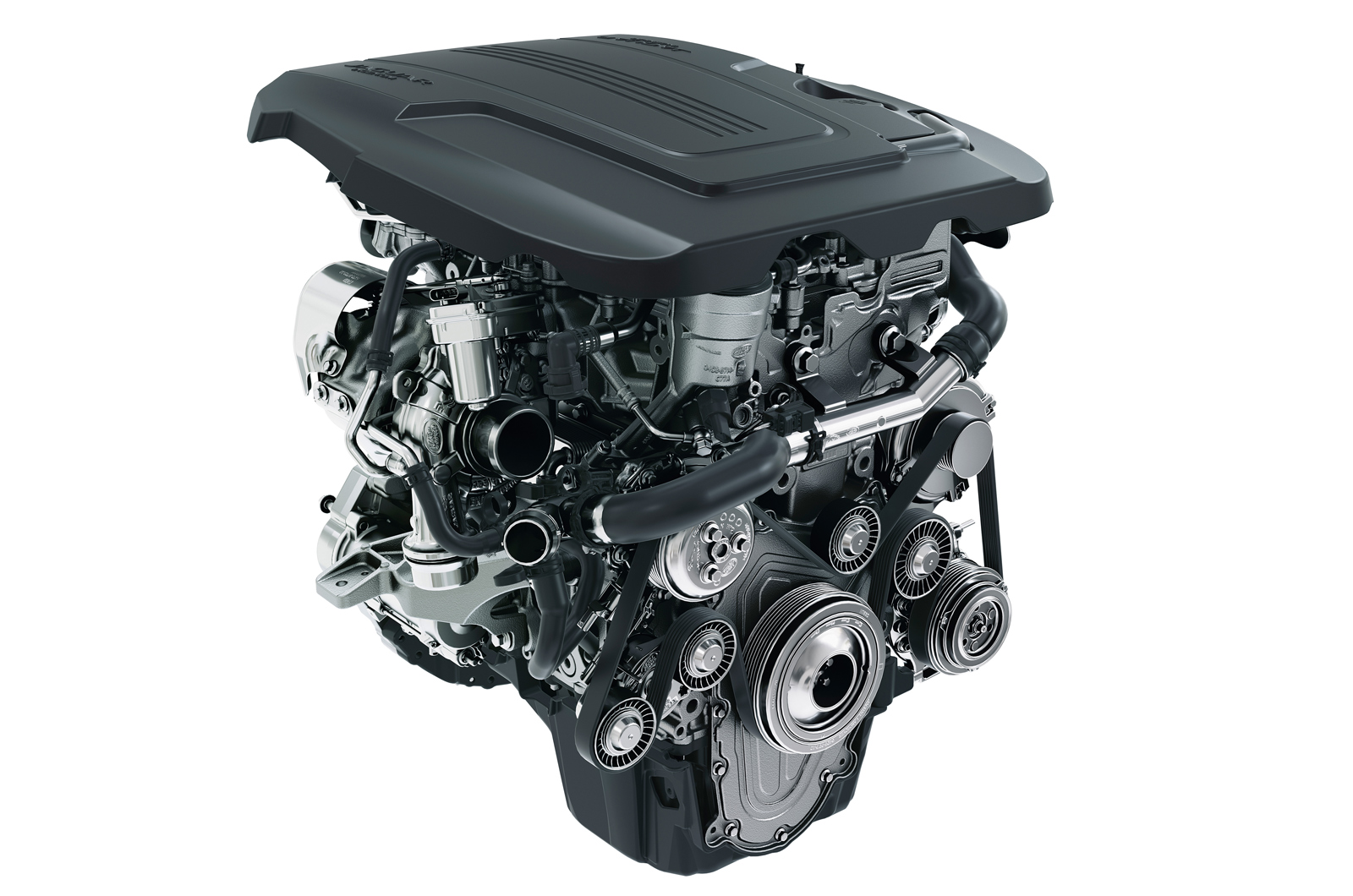 Both the XE and XF gain all three units, while the F-Pace gets the diesel and more potent petrol. All existing engines, which include turbocharged 3.0-litre petrols and diesels, are retained for each model, as is the option of all-wheel drive.
Along with the new units, the existing 3.0-litre six-cylinder engine of the XE range topper, the XE S, receives a power boost of 39bhp to bring its maximum output to 375bhp.
The 2017 XE and XF ranges can now get Jaguar's Configurable Dynamics system, which enables drivers to adjust engine, gearbox and steering responses through Normal or Dynamic modes, seperately to Adaptive Dynamics. Previously, the drive modes were only available when the adjustable suspension technology was added.