For the past few weeks, and many to come, Aston Martin CEO Andy Palmer has been stopping his day job at 6pm.
He then heads for the Aston Martin production line, just a minute or two from his Gaydon office, walks into a glass room and slides on a pair of white cotton gloves. With these, he will caress certain parts of whichever DB11 happens to be presented to him, devoting a good 40 minutes to the task. He will perform the same ritual with three or four DB11s in an evening, and every 10th car he will take for a short, low-speed test drive around an unusual road laid in Aston Martin's back yard.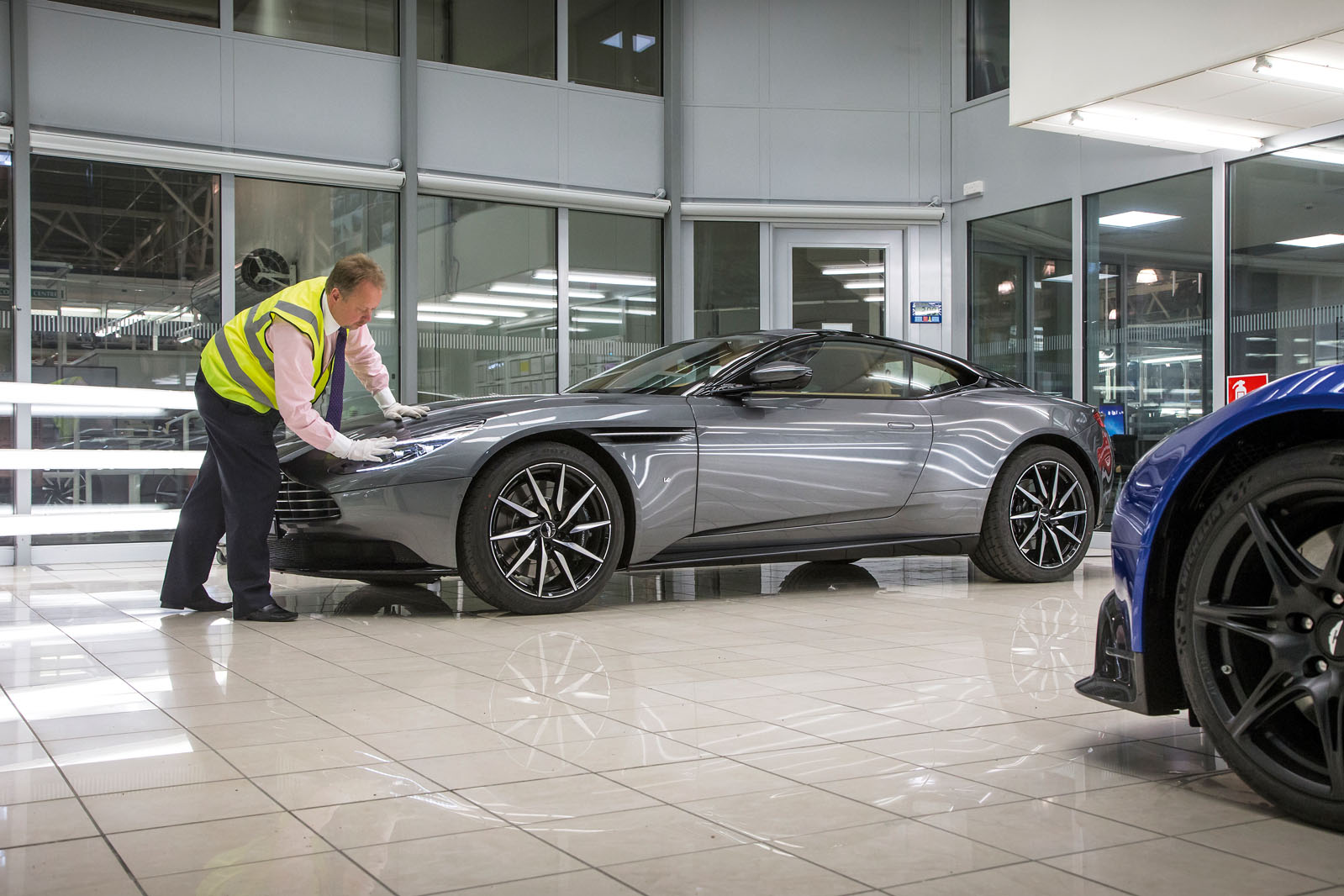 Palmer is fulfilling a promise. Back in July he announced that he would personally inspect the first 1000 DB11s off the production line. If the car passes, he will attach his own name-checked plaque to its engine cover, the Aston's first owner receiving a letter detailing Palmer's email and mobile number, should they be unhappy.
"What I'm looking for," he says of a visual inspection process supplementing a one-hour test including mechanicals and electronics, "is stuff we've had issues with." He starts by working his way "around the exterior, checking gaps, flush and overflush". If you're slightly baffled, gaps are the spaces between panels, while some panels are meant to sit flush with one another and others are arranged deliberately to stand fractionally proud, or overflush.
Palmer starts at the top, his gloves gliding over the roof and its boundary with a pair of strakes. These pieces flow from the base of the A-pillars to flank the roof before flaring to an elegant halt over the rear deck. They're mounted on their own carriers, early DB11 strakes sometimes betraying small domes where clips met carrier. A cotton-gloved hand will detect these subtle protrusions; that's why Palmer is "checking the profile of the roof strake".