This year, as Ferrari reaches its 70th birthday, it is perhaps worth remembering that Ferrari the person, Ferrari the team, even Ferrari the car constructor are somewhat older even than Ferrari the sports and supercar brand we all grew up with.
This article was originally published on 25 February 2017. We're revisiting some of Autocar's most popular features to provide engaging content in these challenging times.
Enzo Ferrari was a towering figure in motor racing long before he put his name on a car, and the prancing horse emblem of Great War air ace Francesco Baracca was well known years before any road car edged between the gates of Maranello.
So, amid the celebrations, let us remember also that Enzo would now be 119, and it is 97 years since he gained worldwide recognition by coming second in the 1920 Targa Florio. It's also 85 years since his emblem was slapped on a series of Alfa Romeos that came to dominate grand prix racing in the early 1930s. And it's 77 years since the first of two AAC 815s – Auto Avio Construzione – were built in 1940, Ferraris in all bar the name that Alfa refused to let him put on his cars.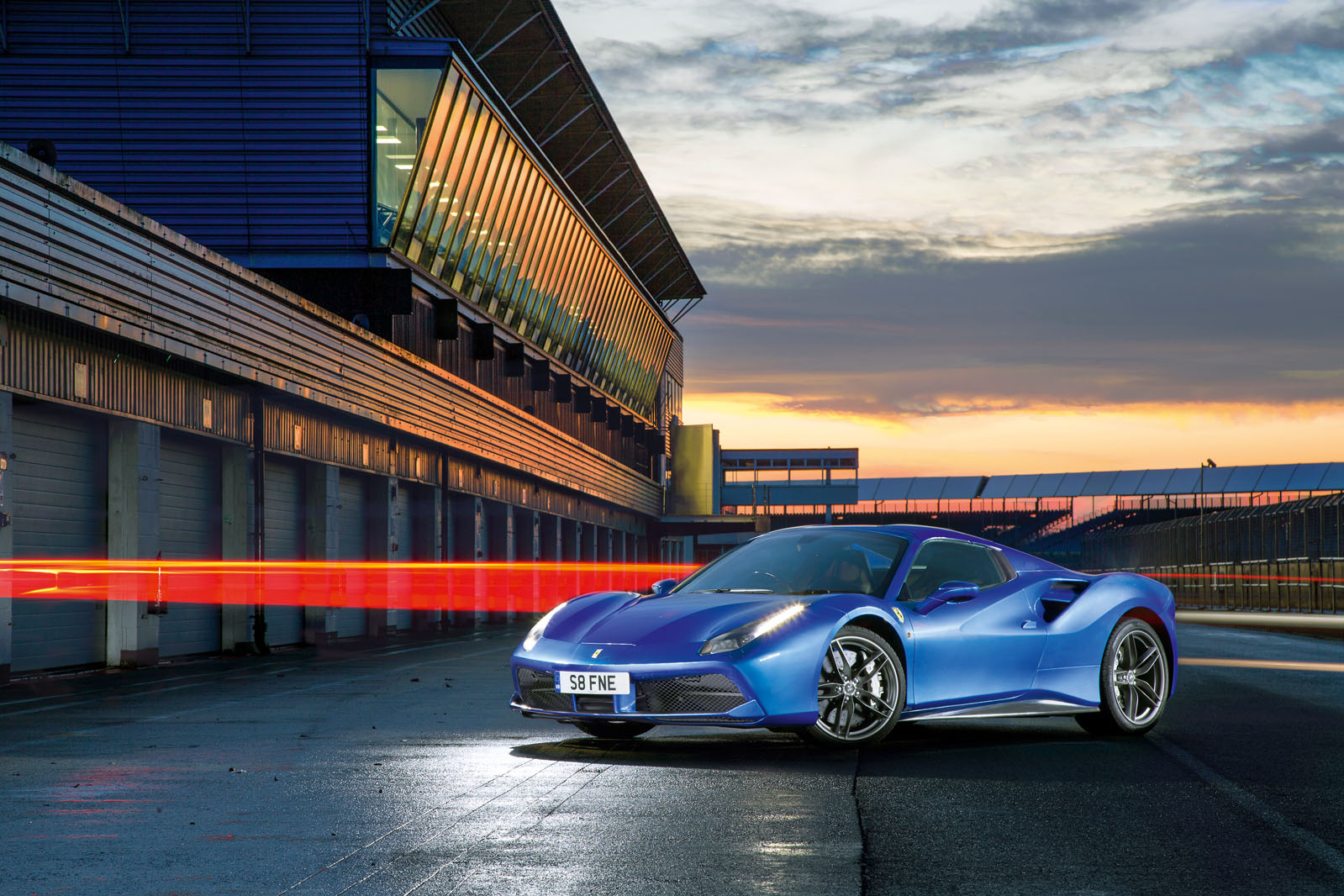 But as none of those is a nice round number, I'm nosing the prow of a new 488 Spider through a famous tunnel and listening to the raw blare of its 660bhp twin-turbo V8 motor bouncing off the walls. It's our first stop in a small pilgrimage to places of significance to Ferrari as we've known it these past seven decades.
We're at Goodwood and I'd like to say our cruise through the home counties and up to the farthest corner of Norfolk will follow a chronological path through the history of Ferrari in the UK, but it won't. So although our course will be geographically tolerably straight and true, we will also be jumping around in time like a berserk Tardis.