Aston Martin has received £9 million in UK government funding to accelerate its electrification programme, which is set to yield the firm's first EV in late 2025.
The funding, provided through the Advanced Propulsion Centre (APC), will help Aston to develop a new platform for a range of electric cars. This will start with a new SUV that will be followed by a GT by the end of the decade.
Government backing represents a "major boost" to Aston's R&D programme, said chief technology officer Roberto Fedeli.
He added: "Providing further resources to explore the possibilities of our bespoke BEV platform, it will help achieve our ambition to be an in-house BEV technology leader in the ultra-luxury, high-performance segment."
Ian Constance, chief executive of the APC, added that "this latest announcement includes a diverse set of OEMs and suppliers that demonstrate the strength of UK automotive" that will "continue to drive the UK to deliver on its net-zero ambition".
Aston's new platform will be powered by motor and battery technologies supplied by American EV maker Lucid.
Aston chairman Lawrence Stroll previously said the deal with Lucid, confirmed in June, had been more than two and a half years in the making and that the firm had emerged as the outstanding partner for Aston's EV aspirations after a competitive tender process.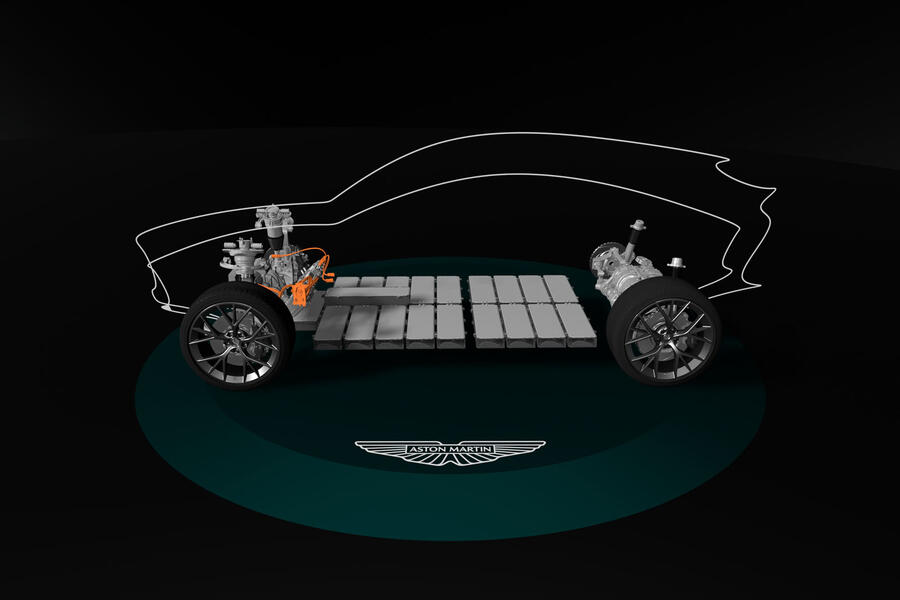 Read more: Aston Martin DB12 review
The structure of the $232m (£182m) deal had Lucid take a 3.7% shareholding in Aston, which gave £79m in equity to enable that shareholding.
The balance is to be paid in cash instalments between now and 2026 and there is a further £177m to come from Aston to pay for the components as an effective minimum spend in what's billed as a long-term supply deal.