Bollinger's B1 electric SUV will be available with a fully removable glass top, in addition to the option of an aluminium roof, the company has announced.
Six pieces of glass, which can be removed individually or as one, make up the car's roof, locking into a non-removable roll cage structure. The side windows and rear screen can also be removed - the only glass which must remain in place is the windscreen, says the company. In the rendering of the model issued, the doors are also removed, although the company only states that "all glass (minus the windshield) will be removable."
The SUV was recently given styling tweaks during development, to improve the aerodynamic efficiency of the Land Rover Defender-like EV.
The American start-up electric SUV manufacturer says its B1 SUV, which it claims to be the most extreme and durable battery-powered off-roader, has been tweaked to allow airflow through the top of the bonnet from the front of the car, and setting the headlights in a grille.
The SUV, which is due to launch in mid-2019, formerly generated over 400kg of lift at the front, and almost 350kg of downforce at the rear. To equalise these, the front grille and bonnet vent concept has been implemented, slightly tweaking the look of the car's front end.
Bollinger Motors, based in Hobart in upstate New York, is in the final stages of developing its new B1 SUV. The all-wheel-drive machine features front- and rear-motors that combine to produce 355bhp and 472lb ft of torque. The power will be controlled by front and rear electronic locking differentials, and twin two-speed range gearboxes to control the torque.
It will be offered with a 60kWh battery, giving a 120-mile range, with the firm intending to offer a 100kWh battery with a 200-mile range.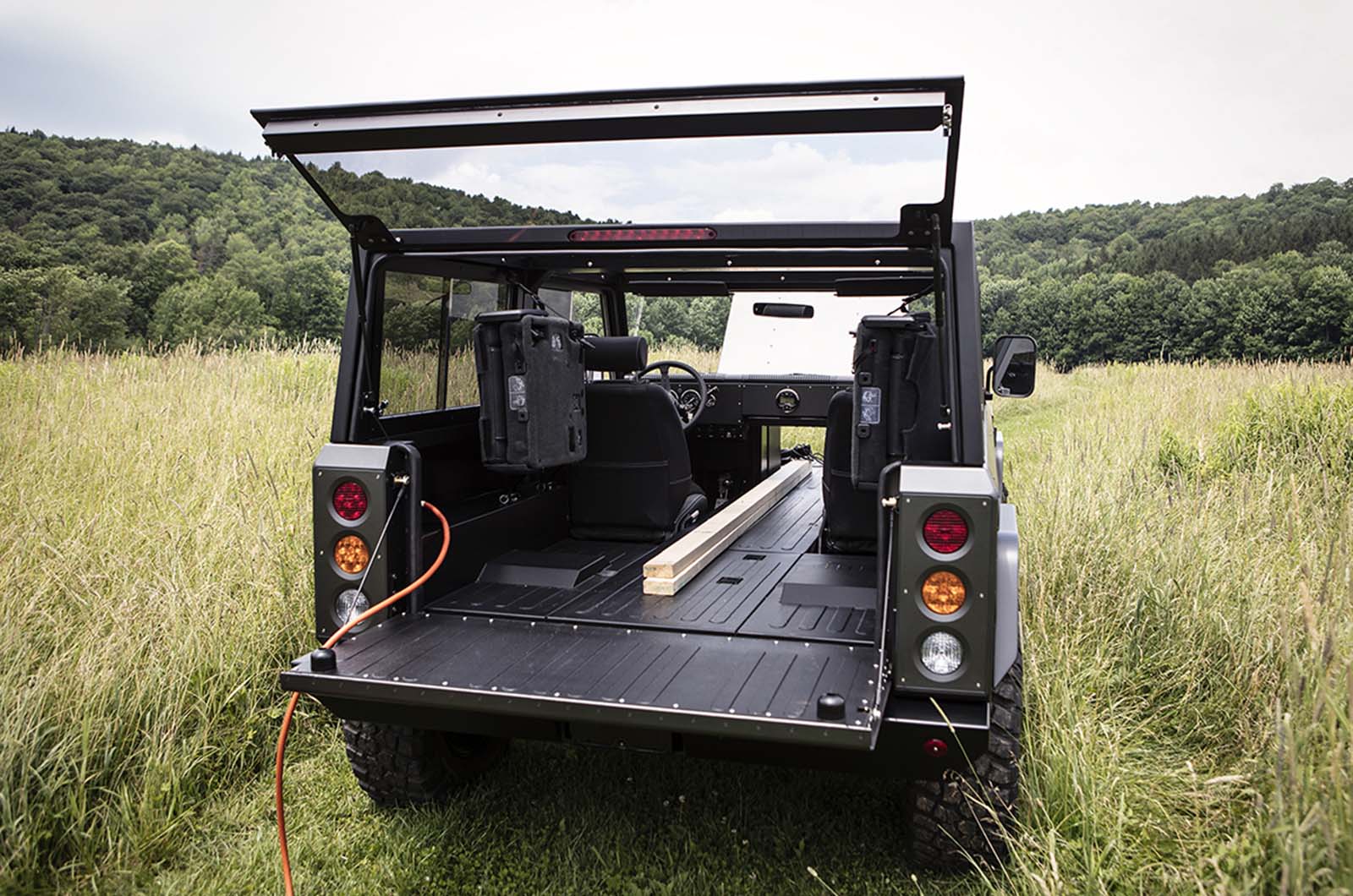 Bollinger engineer John Hutchinson said: "There's no other electric SUV like this. Electric drivetrains are great for off-road use, because they offer plenty of torque at low RPM. The B1 is designed for fun off-roading, or for use as a farm vehicle. Those vehicles don't travel great distances, so range is less of an issue."