Dacia will be categorically repositioned as an offroad, 'lifestyle'-oriented brand to rival Jeep as it pushes into new, larger market segments.
The Renault Group's design chief, Laurens van den Acker, told Autocar that CEO Luca de Meo voiced his desire for the Romanian company to have "an aspiration beyond affordability" upon his arrival in 2021.
"This is where the outdoor theme came up," said van den Acker. "In my view, there's no serious competitor for Jeep in Europe. Why couldn't Dacia be that? There's no [affordable] brand that's linked to the outdoors, that gets you out of town, which, especially since the Covid days, is becoming extremely relevant.
"[Dacia] is a brand that's very well positioned for people who love the outdoors. It gives you two reasons to buy the car, not just one."
The first car to exemplify this approach will be the next-generation Duster, which will arrive in production form in 2024 as a more rugged and 'lifestyle'-focused version of the affordable small SUV.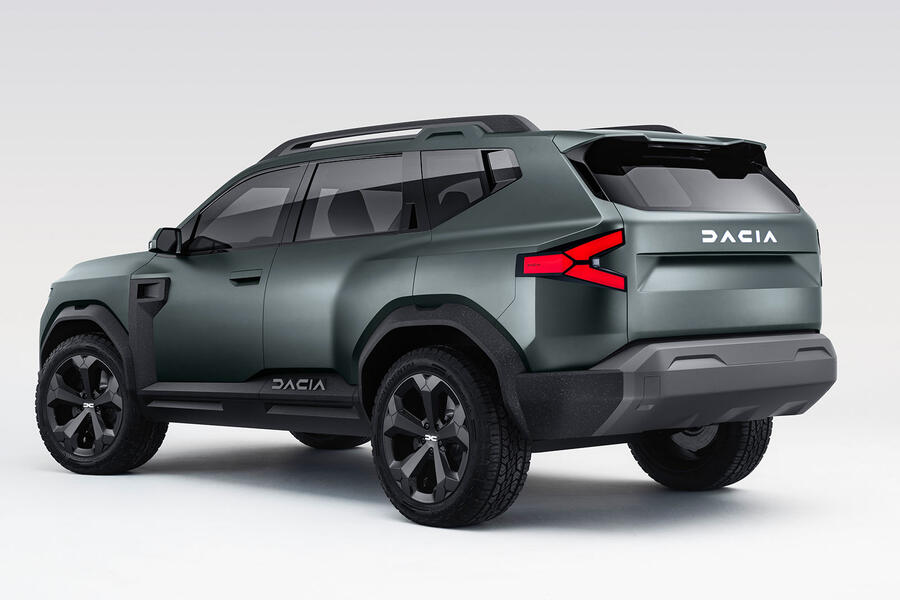 Following that will be the Bigster, a larger and more expensive SUV aimed at the family market.
Yet despite the increase in size and inevitably price, the Bigster won't be significantly more premium than Dacia's existing line-up, van den Acker confirmed.
"Larger is true but premium is not true," he said. "The reality is that if you start making bigger cars, you're up against other competitors.
"So we can't simply copy the recipe from Sandero to the C-segment: that wouldn't work. So we do have to be very clear [about] what's facing us in terms of competition, because we're not playing in the same game.
"So Dacia will do what is right to be credible in the C-segment without losing its competitive advantage, which is [low pricing]."