BMW will be the first mass-market car manufacturer to introduce wireless charging of a drive battery with the 530e iPerformance.
The system, due to be offered with the hybrid 5 Series from the middle of 2018, is based on the one used by the i8 safety car in the Formula E race series.
It is claimed to be capable of charging the 530e's lithium ion battery in 3.5 hours – just 1.5 hours more than the fastest current wallbox plug offered with the car.
Like the i8 safety car (pictured below), which Autocar has driven on track, the 530e's wireless system uses resonant magnetic inductive coupling technology, to create an electromagnetic field. The 9.2kWh battery can be charged at a rate of up to 3.2kW via this field.
The charging begins automatically as soon as the car is parked above the floor charge pad and its ignition is switched off. Drivers can drive their vehicle over the pad using guiding lines displayed on the centre console infotainment screen. BMW says the charge pad can be placed inside a garage or outdoors.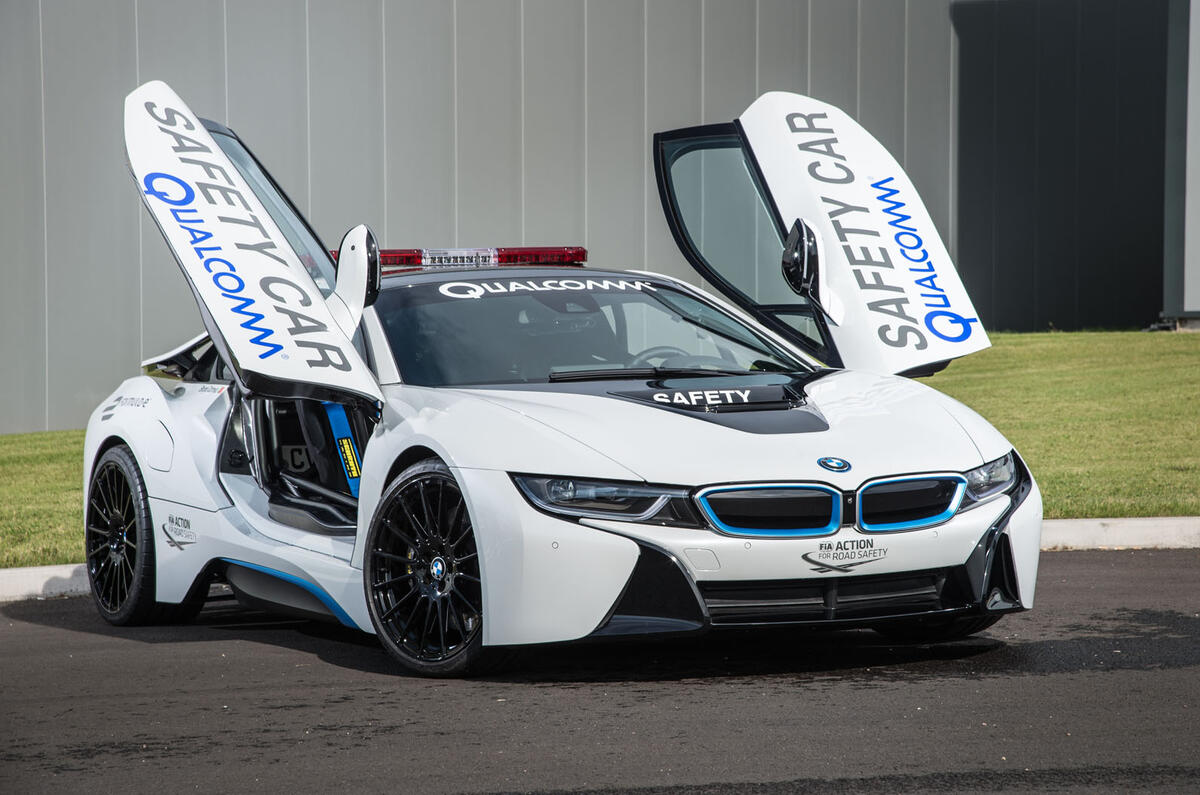 Although only confirmed for the 530e iPerformance, the wireless charging system will be almost certainly be rolled out to other electrified models in BMW's range, with the i8, due for a facelift in the coming months, the most likely next candidate.
That car is expected to eschew the 7.1kWh battery of the current i8 for a larger, 10kWh battery, as used by the uprated Formula E safety car.