Bentley has launched a new Apple Watch app that can control certain in-car systems in the Bentley Bentayga SUV.
The app, which is downloadable from the Apple App Store now, can remotely activate climate control, heating ventilation, massage functions and the car's entertainment systems.
It can also display real-time information including vehicle speed, distance travelled and the temperature outside.
The Apple Watch connects to the Bentayga via Bluetooth, so its use is limited to when passengers are within Bluetooth range and the car's ignition is on.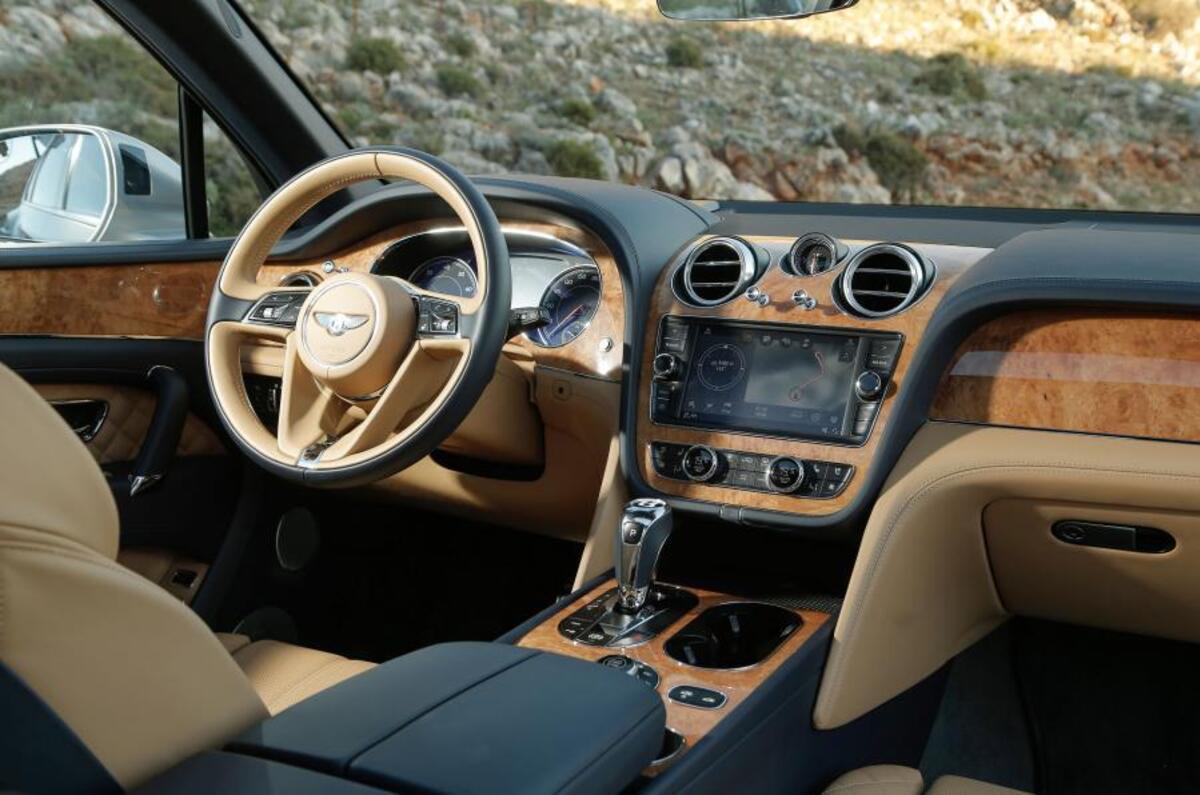 Bentley's electrical and electronics director Dan Whittaker said: "The Bentayga is technologically advanced and combines this with luxury in a way only Bentley can achieve. This new Apple Watch connectivity is another example of how we are constantly innovating in order to enhance the customer experience."
The Bentayga is Bentley's first SUV and it is priced from £160,200. Demand was so high when the model was launched late last year that expected delivery dates were pushed back into 2017 almost immediately.
Bentley's Apple Watch app isn't the first of its kind on the market. BMW has offered its i Remote app for BMW i3 and i8 drivers for some time; much like the Bentayga software, it can display a car's status and control certain in-car features.
used Bentley Bentayga cars for sale
Bentley BENTAYGA 4.0d V8 Auto 4WD Euro 6 (s/s) 5dr
Bentley Bentayga 6.0 W12 Auto 4WD Euro 6 (s/s) 5dr
Bentley Bentayga 3.0 TFSi V6 17.3kWh Azure Auto 4WD Euro 6 (s/s) 5dr
Bentley Bentayga 4.0 V8 Auto 4WD Euro 6 (s/s) 5dr EWB
Bentley Bentayga 3.0 TFSi V6 17.3kWh Auto 4WD Euro 6 (s/s) 5dr
Bentley Bentayga 3.0 TFSi V6 17.3kWh Azure Auto 4WD Euro 6 (s/s) 5dr
Bentley BENTAYGA V8 S Mulliner Driving Spe 5dr Auto [Tour Spec]
Bentley Bentayga 4.0 V8 Azure Auto 4WD Euro 6 (s/s) 5dr EWB
Powered By