Aston Martin has revealed its latest limited edition sports car, the Vantage GT8, a model inspired by the GTE race car programme with which Aston Martin competes in the World Endurance Championship.
The GT8 follows in the wake of the successful, limited-run GT12 of last year. Just 150 examples of the GT8 will be sold, costing from £165,000 apiece.
Unlike the GT12, the GT8 — as its name suggests — is based on the V8 Vantage, which has a 4.7-litre engine, rather than the larger-capacity V12 Vantage S, which uses a 6.0-litre engine. In the GT8, the V8's power has been increased by 10bhp over the regular Vantage, giving it 440bhp, with drive being sent to the rear wheels via either a six-speed manual gearbox or a seven-speed.
7 Aston Martin specials the GT8 has to live up to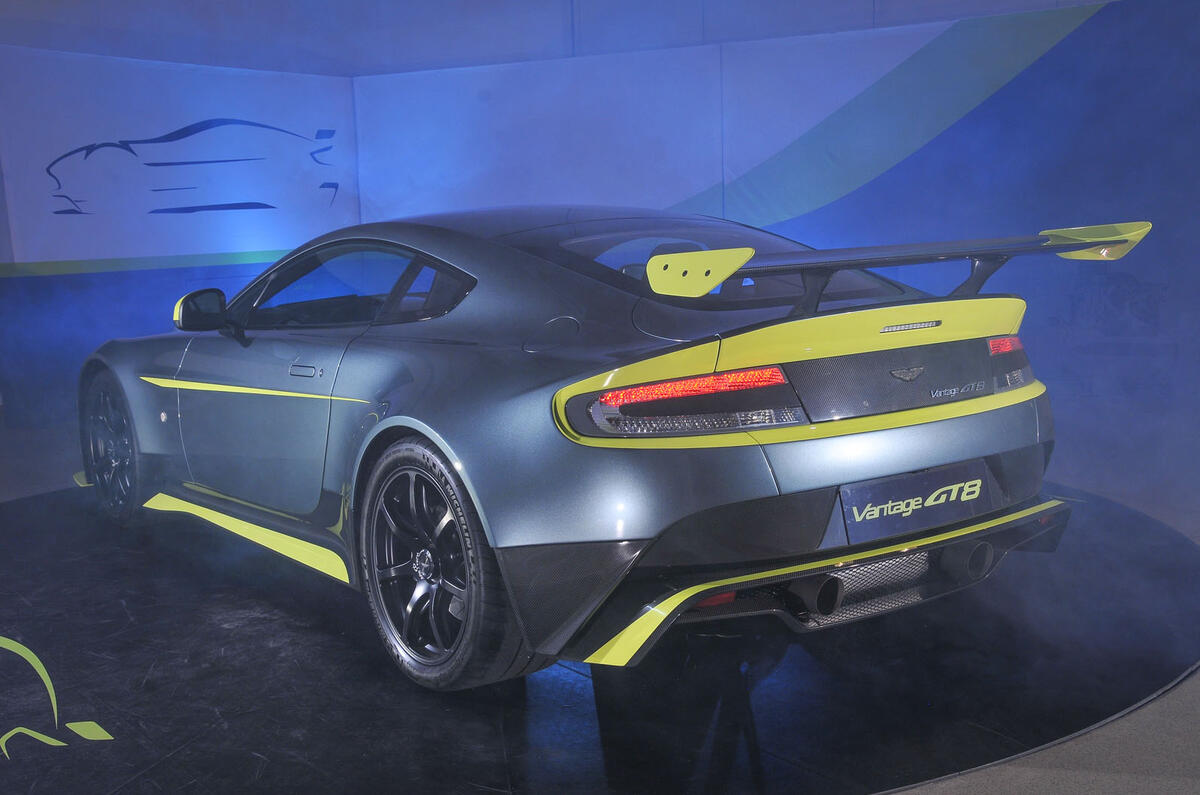 Sportshift single-clutch automated manual gearbox. The GT8 won't be offered with the seven-speed manual transmission Aston has been developing.