Aston Martin has revealed its latest limited edition sports car, the Vantage GT8, a model inspired by the GTE race car programme with which Aston Martin competes in the World Endurance Championship.
The GT8 follows in the wake of the successful, limited-run Aston Martin GT12 of last year. Just 150 examples of the GT8 will be sold, costing from £165,000 apiece.
Unlike the GT12, the GT8 — as its name suggests — is based on the V8 Aston Martin Vantage, which has a 4.7-litre engine, rather than the larger-capacity Aston Martin V12 Vantage S, which uses a 6.0-litre engine. In the GT8, the V8's power has been increased by 10bhp over the regular Vantage, giving it 440bhp, with drive being sent to the rear wheels via either a six-speed manual gearbox or a seven-speed.
7 Aston Martin specials the GT8 has to live up to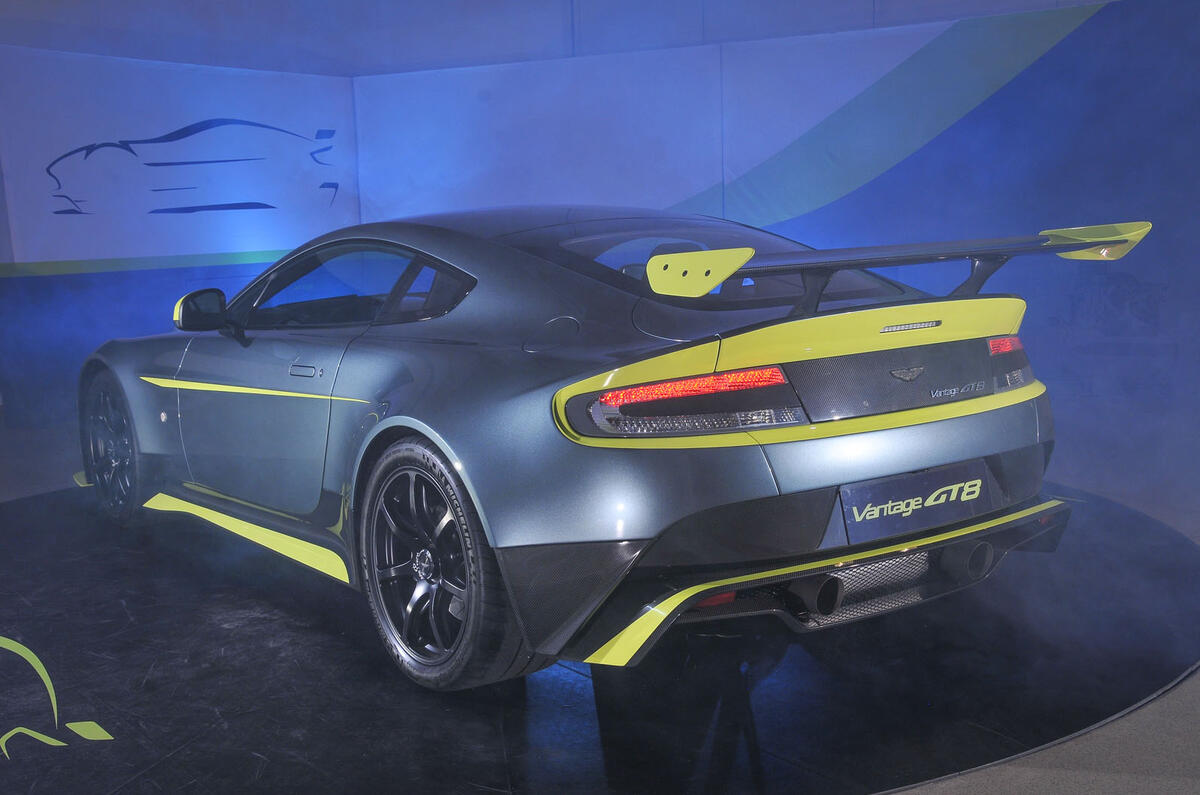 Sportshift single-clutch automated manual gearbox. The GT8 won't be offered with the seven-speed manual transmission Aston has been developing.
Of more significance is the GT8's weight. Because it is inspired by the WEC racing car, the GT8 has benefited from a significant weight reduction programme and an optional aerodynamic package said to mimic that of the race car.
With wider, carbonfibre body panels, a lighter exhaust system with the secondary catalysts removed and magnesium wheels as standard, plus acrylic plastic windows and a lithium ion battery as options, the GT8 weighs up to 100kg less than the standard car, making it the lightest and most powerful V8 Vantage yet made. The wheels save 8kg all round and the battery saves 17kg, and it's even possible to specify plastic rather than glass switches in the cockpit, although that saving is measured in grams Those statistics, along with the car's exclusivity, have been enough to ensure that Aston Martin had sold three-quarters of the car's 150-strong allocation before it was officially announced. Around a third of the build, run is likely to remain in the UK, with the rest split equally between Asia and mainland Europe, when deliveries begin in the autumn.