The Maserati Levante looks on course to get a Ferrari-built 3.0-litre twin-turbocharged V6 petrol option in the UK, following a business case investigation by the Italian manufacturer.
Maserati's head of marketing Mike Briscoe told Autocar: "Diesel is a primary concern and would certainly outsell the petrol in the UK, but a petrol model - like the Turbo Macan for Porsche - would be beneficial to the Maserati brand."
The petrol unit is also featured in the Maserati Ghibli SQ4, in which it produces 404bhp and 406lb ft. The Ghibli SQ4 is all-wheel drive, like the Levante, so it's likely that outputs would be identical in both models.
The original plan was for the Levante to be offered only with a diesel engine in the UK, but a statement from the Italian brand earlier this year signalled the start of an evaluation of the business case to develop its first SUV with the 3.0-litre V6 petrol engine in right-hand drive form.
The Levante is the Italian brand's first foray into the SUV segment. It will rival the Range Rover Sport, Porsche Cayenne and Jaguar F-Pace and was revealed at the Geneva motor show.
Read our review of the Levante here
The Levante sits on an updated version of the platform used in the Ghibli and Quattroporte saloons and has a drag coefficient of 0.31, putting it at the top of the class. To boost aerodynamics further, the model features a so-called Air Shutter behind the concave grille, designed to control the amount of air making its way to the engine.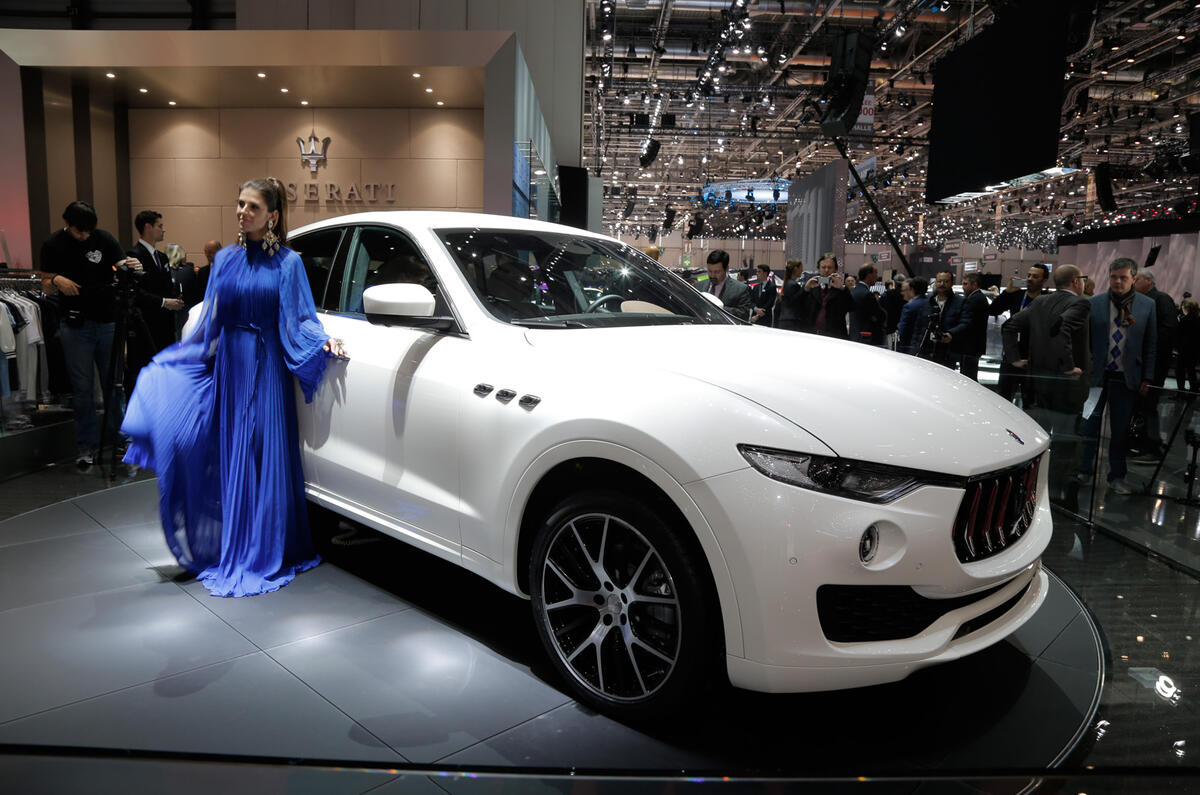 All models come with standard air suspension, four-wheel drive and a torque-vectoring system that's designed to improve on-road handling as well as the Levante's off-road ability.
One 3.0-litre diesel engine is available. It produces 271bhp anfd 442lb ft and will get the Levante to 62mph from rest in 6.9sec and on to a top speed of 143mph. The claimed combined economy figure for the diesel version is 39.2mpg, and along with 189g/km of CO2.