The new Brabus 850 6.0 Biturbo Cabrio made its world debut at last weekend's Le Mans 24 Hours as the world's fastest and most powerful production four-seat convertible.
Based on the Mercedes-AMG S 63, the reworked car has 838bhp and a top speed of 217mph.
The two-door convertible accelerates from 0-62mph in just 3.5sec, while top speed is electronically limited to 217mph due to tyre restrictions. In comparison, the Mercedes-AMG S 63 develops 577bhp, has a 0-62mph time of 4.4sec and a limited top speed of 155mph.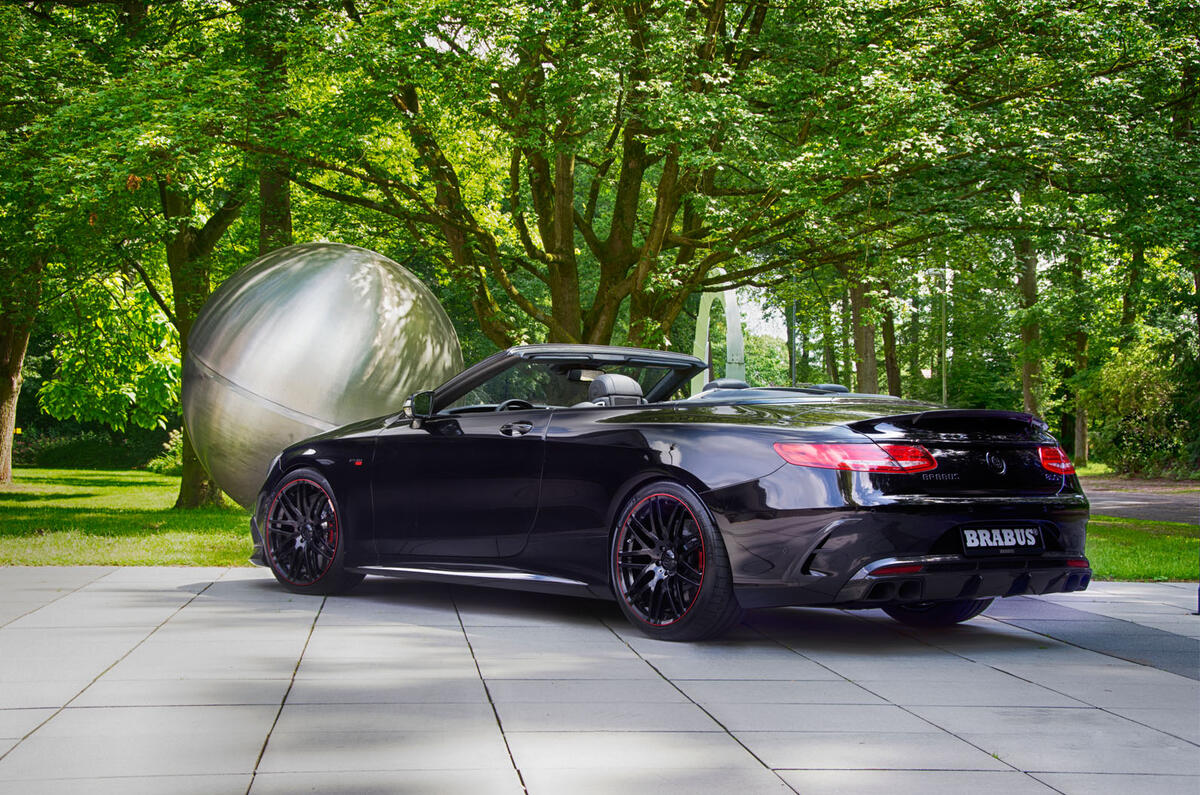 Brabus says the 850's twin-turbocharged V8 engine is capable of producing a substantial 1069lb ft of torque, but has been electronically limited to 848lb ft to protect the drivetrain. Power is transferred to all four wheels via a seven-speed automatic transmission, with aluminium paddle shifters on the steering wheel allowing for manual changes.