The new Brabus 850 6.0 Biturbo Cabrio made its world debut at last weekend's Le Mans 24 Hours as the world's fastest and most powerful production four-seat convertible.
Based on the Mercedes-AMG S 63, the reworked car has 838bhp and a top speed of 217mph.
The two-door convertible accelerates from 0-62mph in just 3.5sec, while top speed is electronically limited to 217mph due to tyre restrictions. In comparison, the Mercedes-AMG S 63 develops 577bhp, has a 0-62mph time of 4.4sec and a limited top speed of 155mph.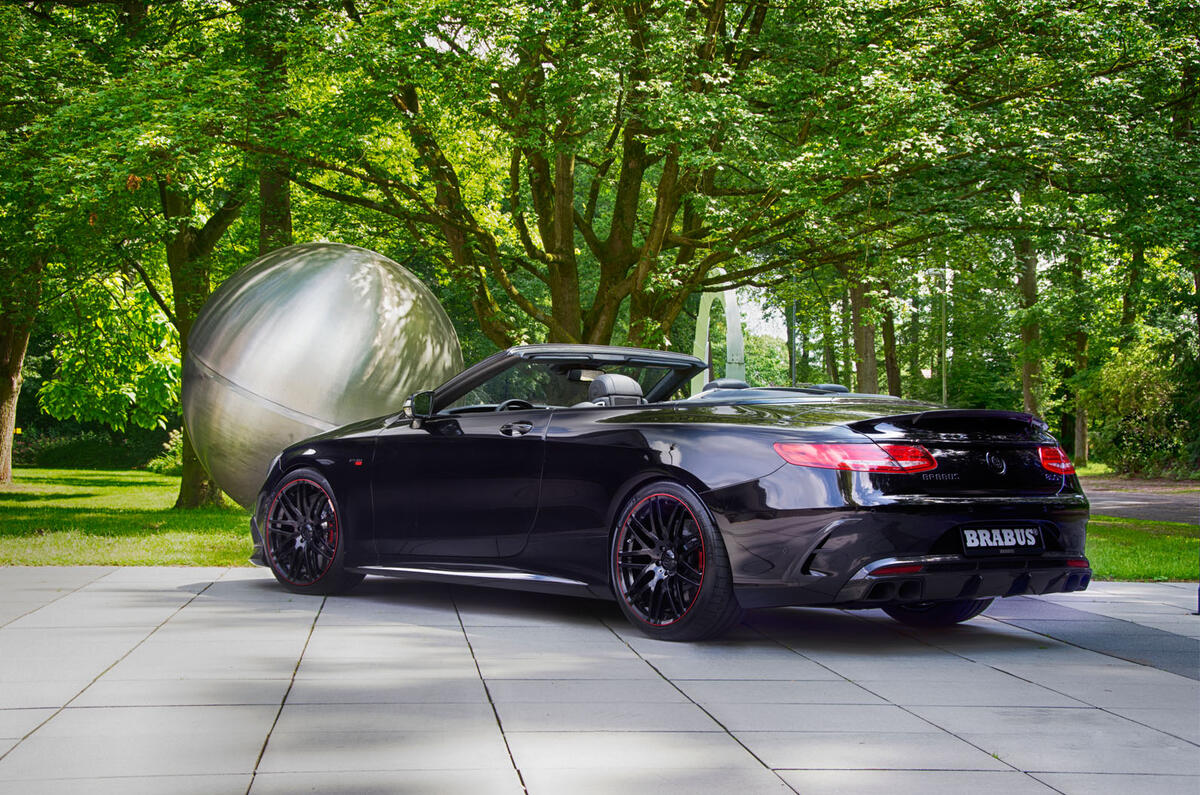 Brabus says the 850's twin-turbocharged V8 engine is capable of producing a substantial 1069lb ft of torque, but has been electronically limited to 848lb ft to protect the drivetrain. Power is transferred to all four wheels via a seven-speed automatic transmission, with aluminium paddle shifters on the steering wheel allowing for manual changes.
The 850 features carbonfibre body parts including tailor-made surrounds for the large side air intakes in the front bumper, and covers for the wing mirrors.
Lightweight, Brabus-designed 21in forged wheels are fitted and are said to offer an optimal combination of maximum strength and low weight. There are various tyre designs to choose from and an option of upgrading to 22in wheels as well.