Few other sports can match World Rallycross for its sheer spectacle.
The speed of the cars, the frenetic pace of the racing and the amphitheatre-like circuits make for epic entertainment. A Formula 1 grand prix looks like an endurance race in comparison.
Perhaps because of this excitement, many top drivers have joined the FIA World Rallycross Championship despite its relative infancy; it has been running for only three years in its current format. This season's favourite for the World RX title, Mattias Ekström, is one of the most experienced drivers on the grid and also one of the sport's greatest ambassadors.
"You always have to go for full attack in a rallycross race," says the Swede, who also races in the DTM touring car series alongside his rallycross duties. "If you don't, you'll look pretty stupid. These cars are fun, fast and wild. For sure, they're the ones that make me smile most."
Ekström, who has two DTM titles and six World RX wins under his belt, is joined by other massive motorsport names on the World Rallycross Supercar grid, including nine-time world rally champion Sébastien Loeb, 2003 WRC champ Petter Solberg and Mr Gymkhana himself, Ken Block. That's one heck of a driver line-up.
"The racing with these guys is all heat of the moment, so you have to always be sharp and see if there's a chance," explains Ekström. "It's so different [from circuit racing], because there you have a strategy, but here it's more instant."
THE CARS
Ekström's EKS team currently sits at the sharp end of this season's championship table. Ekström and team-mate Toomas Heikkinen drive Audi S1 quattros, and their main rivals include the Petter Solberg World RX Team and its Citroën DS3s, Block's Ford Focus RS-wielding Hoonigan Racing Division and Team Peugeot-Hanson, for which Loeb drives his Peugeot 208.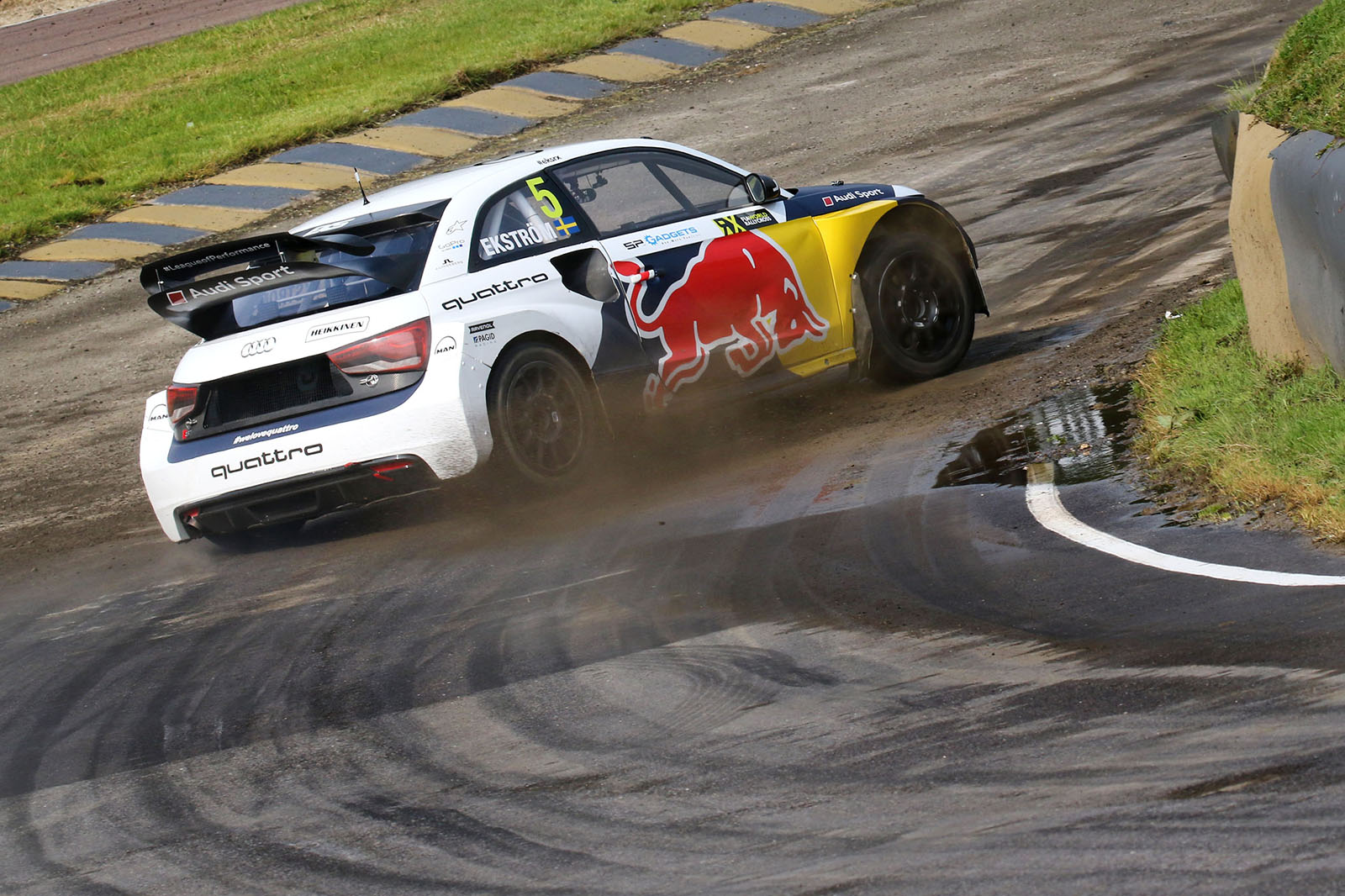 While the cars look like modified road models, they are, in fact, thoroughbred racers with around 550bhp at their disposal. Ekström's S1, for example, is built around the reinforced steel body of a regular S1, but the car's turbocharged 2.0-litre four-cylinder engine and chassis set-up have been re-engineered for ultimate racing performance.
The cars are arguably more of a draw for spectators than the allstar driver line-ups. Their brutal performance mixes with BTCC-like bumper banging and F1-aping straight-line performance to create a unique motorsport concept – but it's not a coincidence that World Rallycross is like this.