The Green GT H2, a racing car powered by a hydrogen fuel cell, is making its UK debut at this year's Goodwood Festival of Speed.
It follows its recent appearance at Le Mans, where it made history by being the first ever hydrogen fuel cell racing car to complete laps of the famous circuit.
The Green GT H2 was driven around the French track by former Formula 1 driver Olivier Panis - the project's development driver - during a break on Le Mans 24 Hours qualifying, with further laps undertaken ahead ahead of the race itself.
The car has been in development for more than five years; it was awarded the 'Innovative Car' space on the grid for the 2013 Le Mans 24 Hours but wasn't ready in time. However, the appearance of the car at this year's race is significant because Le Mans organisers have just opened the door for hydrogen-powered prototypes to enter endurance racing in the future.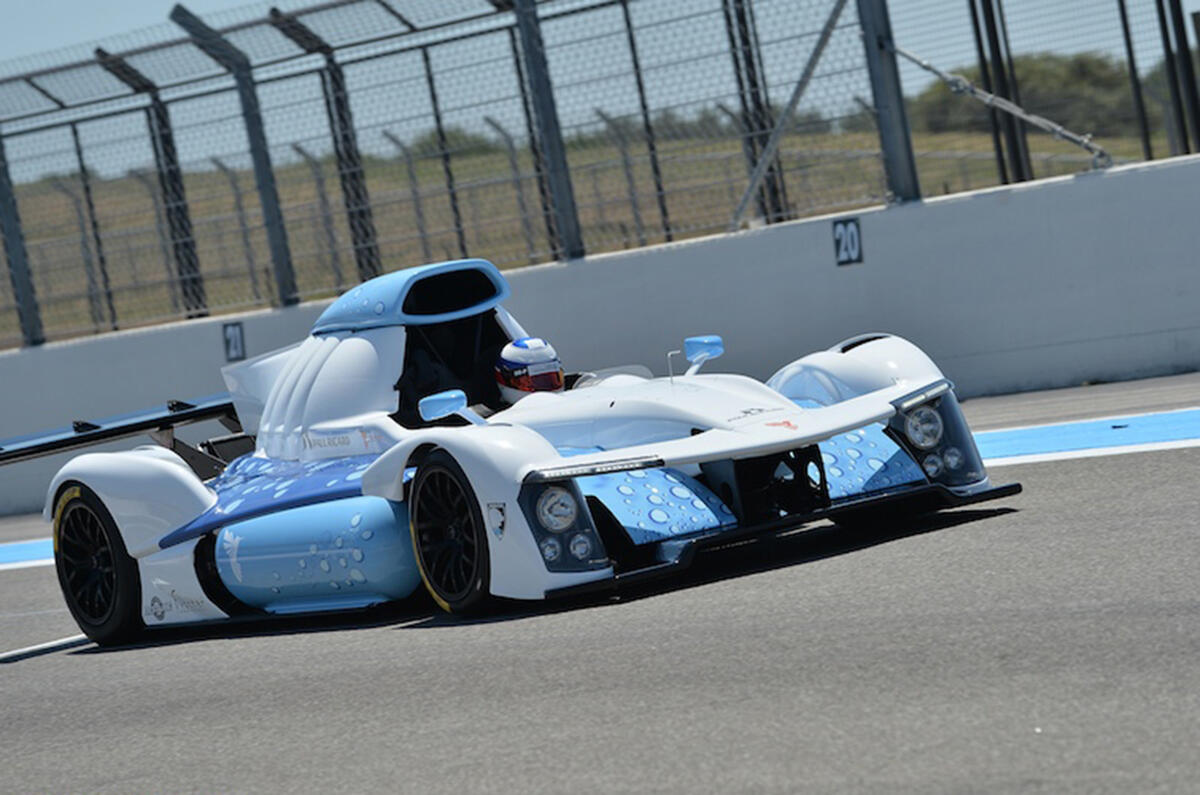 The Green GT H2 carries its hydrogen fuel in two tanks, one mounted low on each side of the cockpit. Refuelling takes around three minutes, and the car is said to be capable of racing for around 40 minutes on full tanks.
The fuel cell converts the hydrogen into electricity which drives a pair of 200kW motors. The total power output is 544bhp, with maximum torque rated at a heady 2950lb ft. Drive is direct to the rear wheels and the Green GT H2 is also equipped with traction control and torque vectoring systems.
The Green GT H2's chassis meets the FIA's safety standards and the car has pushrod suspension front and rear. It uses Brembo brakes and 18in BBS wheels. The racing car runs on Michelin rubber, and the tyre manufacturer is also a technology partner and shareholder in Symbio FCELL, a company which had a hand in developing the hydrogen fuel cell system.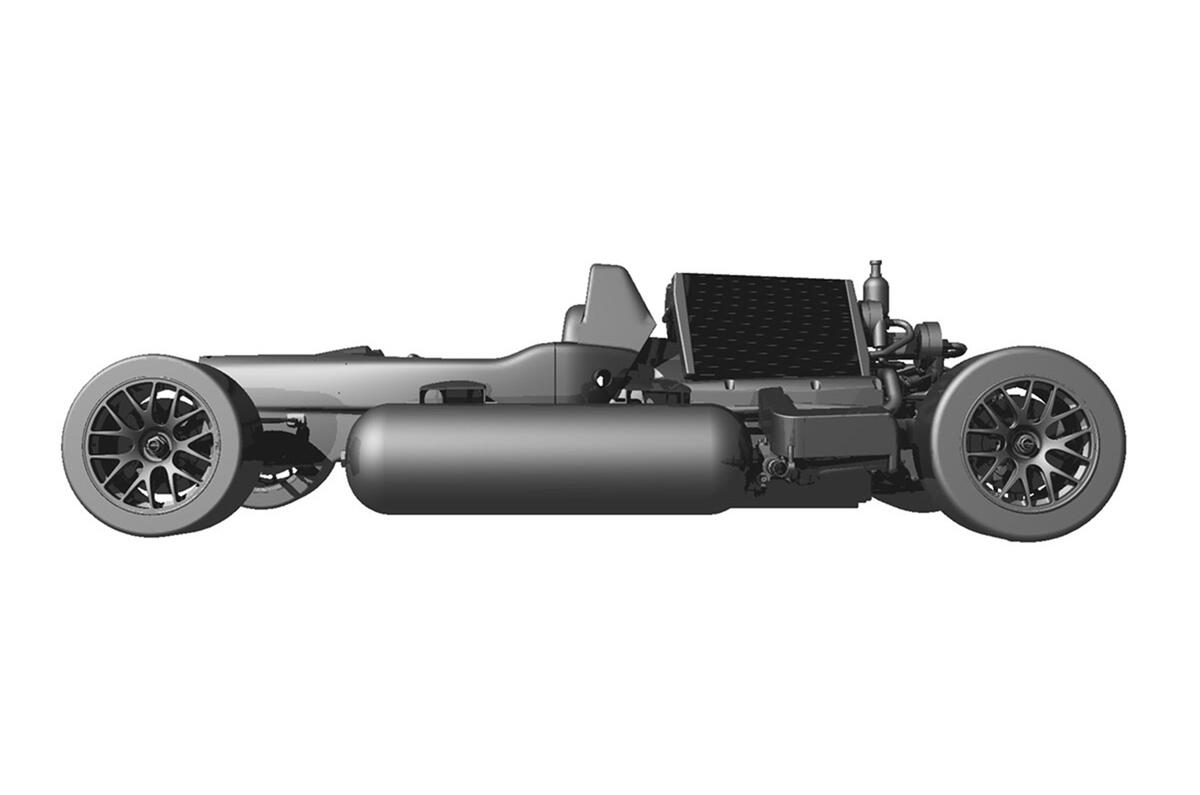 Describing the car earlier this year, Panis said: "The performance and behaviour are comparable to those of a modern racing car, but the way they are achieved is very different and the sensations are completely new.
"Acceleration is linear and power seems to be unlimited. You press the accelerator and the power arrives in smooth, consistent, increasing quantities. The electric-hydrogen generator behaves like a very well-tuned engine. There is no gearbox so no gear changes, it's your right foot that controls the speed. And the power's there all the time; it's available in all situations, slowing down, accelerating and so on – there's no lag.
"The acceleration becomes the extension of your eye, of what you want, a reflex in fact. You just forget it completely. This means that you can concentrate 100 per cent on the trajectories and the braking so your driving is much more precise and efficient."