Few people are more qualified than Luis Moya to teach me how to be a rally co-driver.
It was Moya's voice that guided Carlos Sainz to two World Rally Championship (WRC) titles and now, as he explains the basics of how to read a rally stage course, it's his voice that's going straight over my head.
"This is just like Google Maps. We all know how to use that," he says.
Moya points at the image of a start line on my road book. "You see this here, this is where you hand over the time card," he says. "You must make sure not to hand it over too early, or too late. Hand it over at exactly the right time."
A mistimed handover of the card would result in a penalty – something my driver, two-time world rally champion Marcus Grönholm, might not take so lightly.
"This road book is very easy to read. It's not like we do in the WRC, where the pressure is very high," says Moya. "Don't worry. You will enjoy the ride."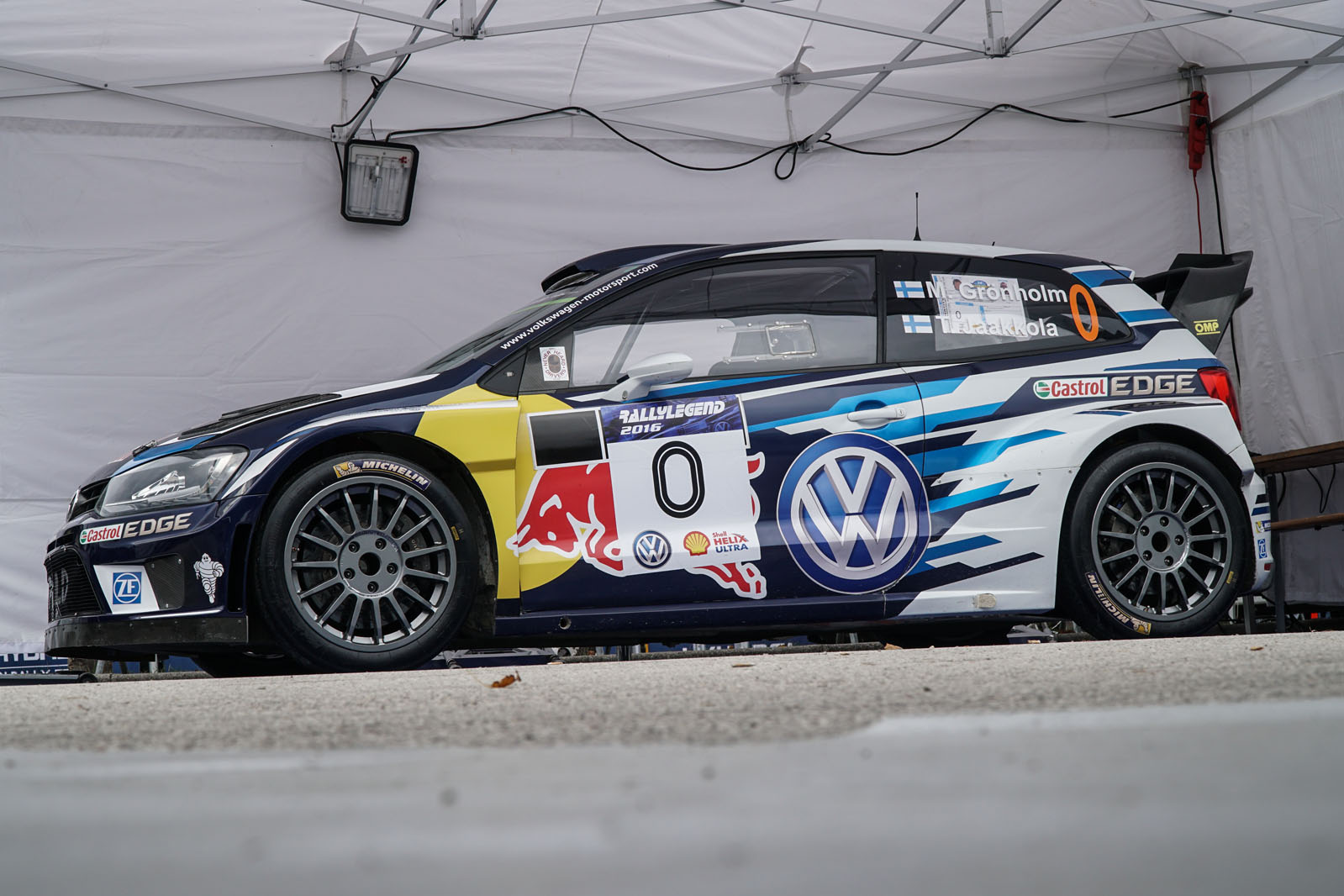 We're less than an hour away from my first stint in a 2014 Volkswagen Polo R WRC – part of a four-year lineage of Polo World Rally Cars that came to a close at the final event of 2016 in Australia.
Volkswagen to homologate Polo WRC for 2017 World Rally Championship
Grönholm is best known for being world rally champion in 2000 and 2002, both times driving a Peugeot 206 WRC. He retired from full time rallying at the end of 2007 – although you wouldn't know it from the mob of fans following him – and has been working with VW behind the scenes.
Today, his job is to drive the Polo at San Marino's 2016 Rallylegend event, and although his times won't count in the final result – this is a classic rally, so the two-year-old Polo doesn't fall into any of the categories – we're told his pace is blisteringly quick.