"As a driver, you feel confident in your ability. But in F1, it's all about timing. Right place, right time…"
George Russell was in the right place at exactly the right time when a stand-in for Lewis Hamilton was needed at the Sakhir Grand Prix. Thanks to a stunning performance that merited the victory Russell was so cruelly denied, it's now a matter of when, not if, he becomes a full-time member of the all-conquering Mercedes-AMG grand prix team.
But being in the right place at the right time isn't about dumb luck. Russell has been groomed as a potential successor to Hamilton long before his Sakhir opportunity. Since Mercedes signed him as a junior almost four years ago, he has excelled at every level and, at just 22, has been polished into a diamond. Russell had never driven the W11 before Friday free practice in Bahrain, yet he ended the weekend doing a passable impression of the champ behind the wheel. Forget the rhetoric about the car doing the work: it takes a special driver to do that.
But Russell isn't an empty vessel shaped by Mercedes, and he brings the ideal mentality. He's a polished, presentable character off track with real intelligence and focus. Were you to speak to him without knowledge of his profession, Russell would inspire confidence that he knew what he was doing whatever his trade.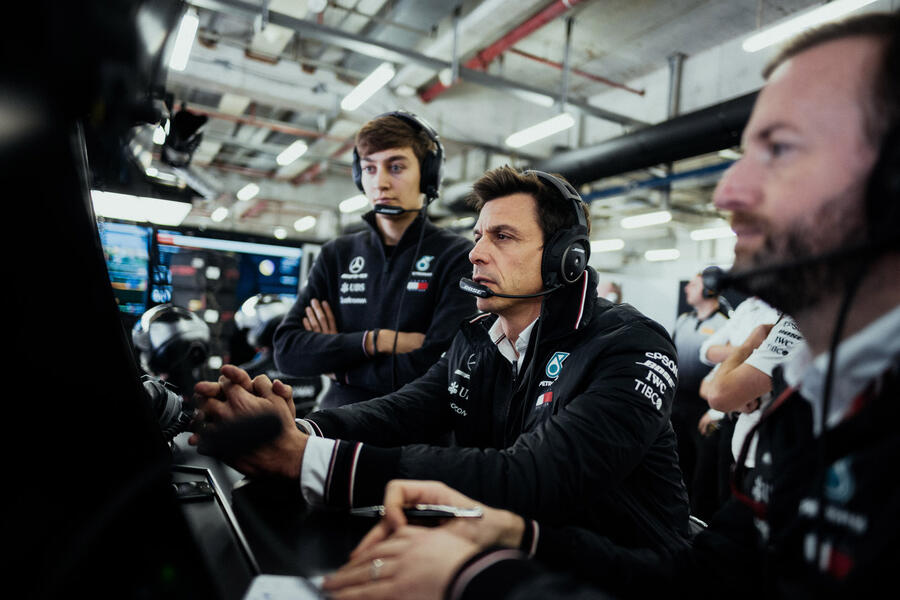 You would also see that he's very much his own man. Mercedes may push him and mould him, but Russell pushes himself harder. Russell has taken what he learns from Mercedes, rather than relying on being spoon-fed. That's the same mentality that ensured he didn't play himself in gently on his Mercedes debut.
"There's a few sides to that," he says. "There's me inherently; the days I spent with Mercedes as their reserve driver meant I learned there was a lot more to being a complete F1 driver than just jumping in the car and driving as fast as you can.