The adjective commonly used to characterise Mohammed Ben Sulayem's first term as president of motorsport's global governing body to date is 'controversial'.
How could it fail to be, given that he took office in December 2021, amid the tumultuous fallout from the 2021 Abu Dhabi Grand Prix and the race-control decisions that changed the destiny of the Formula 1 World Championship?
That was a case of tidying up a mess not of his making. The real battle at the heart of the F1 flashpoints in Ben Sulayem's term since is what can most generously be called 'tension' between the FIA as F1's regulator and Liberty Media as F1's commercial rights holder.
The two sides must collaborate for the best interests of the series, but even when they're working closely together, there's always an undercurrent of discord that has the potential to flare into all-out war if given the right ignition point. It's well short of that today, though, with 'frenemies' perhaps the best way to characterise the relationship.
As one of the key players at the heart of this, Ben Sulayem has a character best encapsulated by his determination to fight for what he sees is right for the FIA. Interviewing the 61-year-old Emirati in the FIA's new motorhome over the Belgian Grand Prix weekend makes that very clear.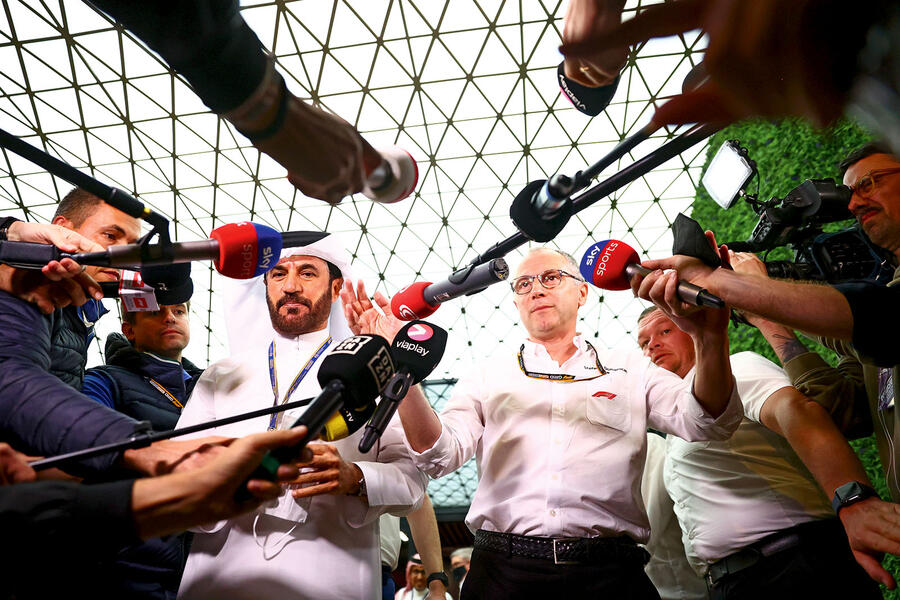 "No, never," says Ben Sulayem when it's put to him that he seems unafraid of a battle with Liberty, headed by former Ferrari team principal Stefano Domenicali.
"I know where the FIA stands. Whom do I represent? The landlords, the owners of the championship.
"Yes, we leased it to Liberty Media and they're doing a great job. I have a good relationship with them. But we have to understand where we stand. This clarity is important.
"When you look at the rules, the [new-for-2026] power units or the expression of interest [for prospective new teams], the FIA has to have the first say."