Mercedes-Benz is working on an "Airbnb for cars", a scheme that will enable owners of vehicles not in use to rent them to others.
Mercedes and Smart owners can sign up to the peer-to-peer car sharing scheme online, enter dates when their car is not in use – for example, when they're on holiday – and other users can book time to use the car.
"Your car will be equipped with a box that connects it to an online platform," explained Dr Dieter Zetsche, head of Mercedes-Benz Cars, to an audience at the Paris motor show. "Then you create your car's [online] platform. It's like Airbnb for cars. You enter your free dates and give thousands of members the ability to rent, unlock and drive your car, all with their smartphone."
The idea is currently being trialled in San Francisco in collaboration with start-up firm Getaround. Mercedes is also developing its own programme in Germany that will launch later this year.
The venture is part of a new strategy at Mercedes that is looking to the future of electric mobility. The company has created a new subdivision called CASE (Connected, Autonomous, Shared, Electric), which focuses on combining future technologies including connectivity, autonomous driving, car sharing and electrification.
Announced alongside the reveal of the Generation EQ electric vehicle, CASE will be a legally separate entity comprising a team specially created to develop strategies for future electric mobility.
Dr Dieter Zetsche, the head of Mercedes-Benz Cars and CEO of Daimler AG, said that CASE was based on the four pillars that made up its name, and it would help Mercedes transform cars from products into "the ultimate platform".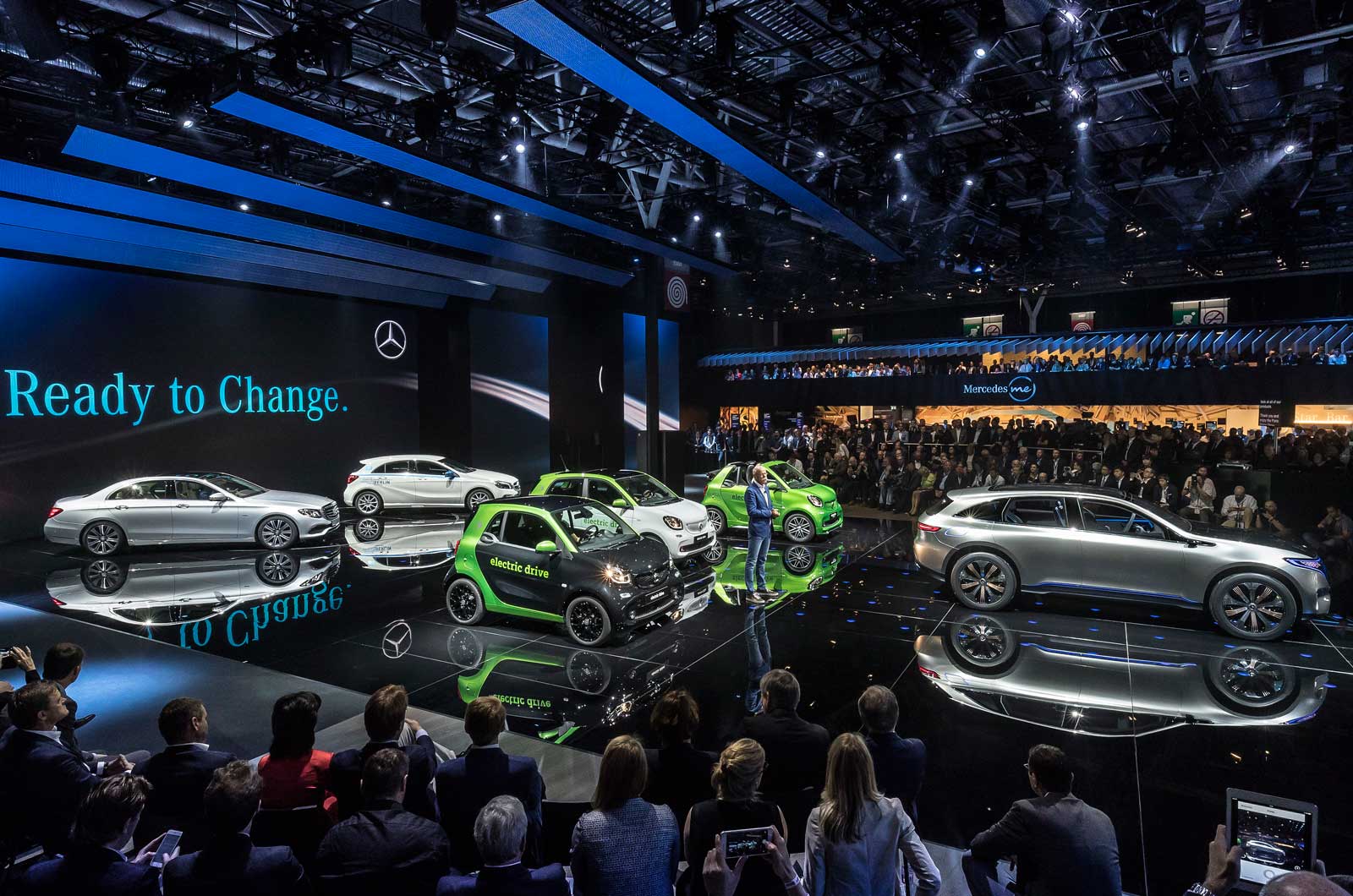 "That's a fundamental change in perspective," he said. "Each of these [pillars] has the power to turn our entire industry upside down, but the true revolution is in combining them, in a comprehensive and seamless package."