Toyota has launched a new Yaris hatchback, based on the Mazda 2, for the US market at the New York motor show.
The 2020 US Yaris will be built for Toyota by Mazda's Mexican arm and is mechanically unrelated to the Yaris models sold elsewhere.
The relationship with Mazda's supermini can be seen in the model's basic shape, although it has a heavily reworked front fascia featuring the "hunkered-down, bulldog-like stance" that has become integral to Toyota's global design language.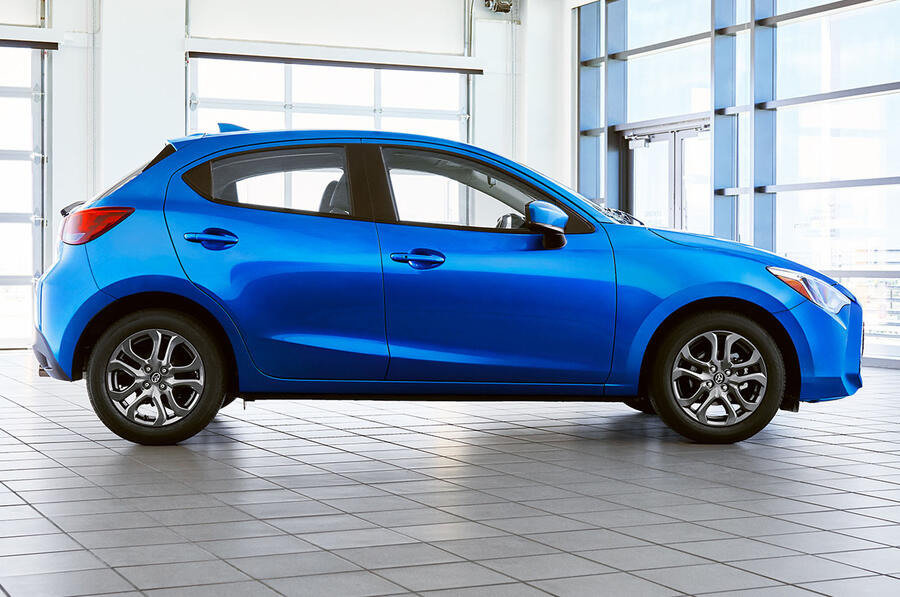 Toyota claims that the new Yaris hatchback is designed with urban dwellers in mind and says it has 450 litres of boot space.
As with the 2-based Yaris saloon that was introduced to the US and Canada in 2015, it offers only a 106bhp 1.5-litre four-cylinder petrol engine and a six-speed automatic gearbox. A new Sport driving mode enhances acceleration response.