The next-generation Subaru Impreza has been revealed at the New York motor show.
The new model has been shown in four-door saloon and five-door hatchback variants, but only the hatchback is expected to reach the UK.
The Impreza is underpinned by an all-new structure, called Global Platform, which will be used for all future Subarus, including a new WRX STi, which is tipped to be a four-wheel-drive performance hybrid.
Subaru is also keen to ensure that even standard versions are good to drive; our spy shots have shown the car being benchmarked against the Ford Focus and Mazda 3.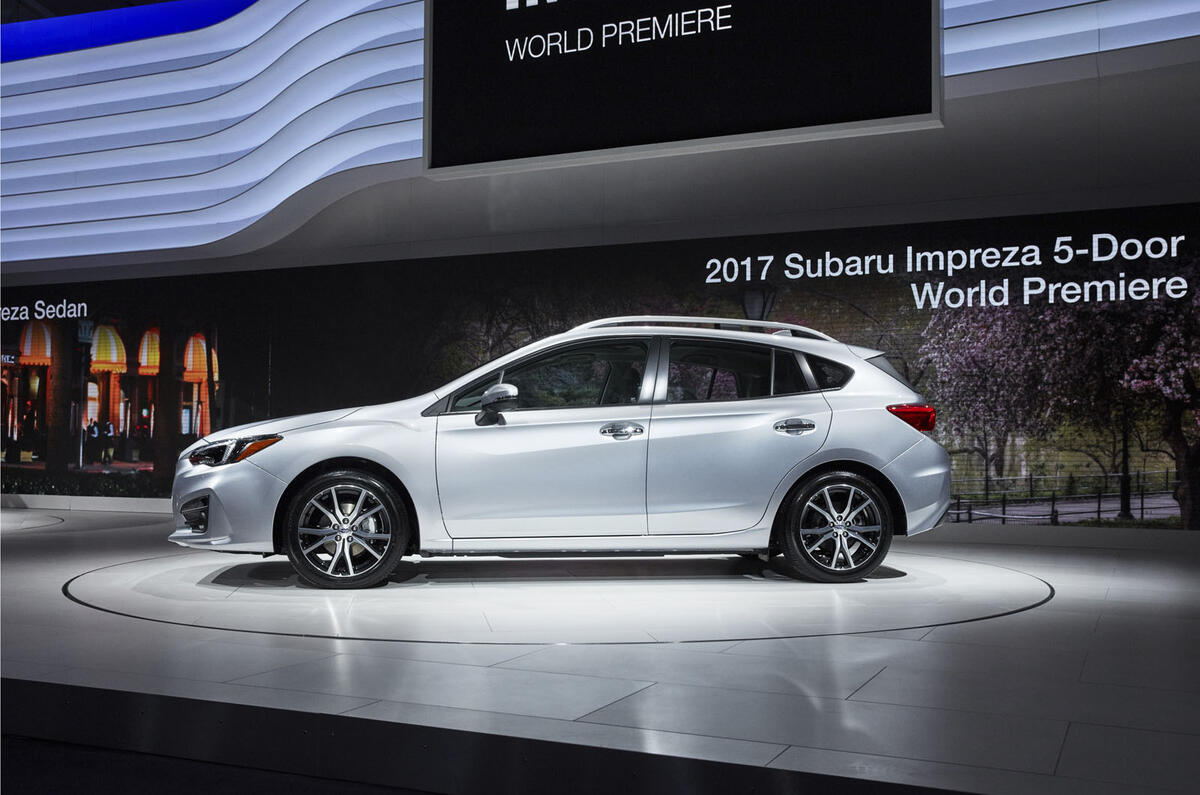 The new Impreza saloon and hatchback will be larger than before, with both wheelbases extended by 25mm over the outgoing model. Overall length is up by 41mm and width by 38mm. Height has been reduced by 10mm for a sportier look and better aerodynamics.
Subaru has confirmed that the Impreza will use four-cylinder, horizontally opposed engines and all-wheel drive. Exact specifications haven't yet been revealed, but a new generation of engines with cylinder deactivation technology is expected.
Why Subaru's new wave of products will help reinvent the manufacturer
The Impreza will offer EyeSight collision avoidance technology for the first time and will also be fitted with Subaru's latest infotainment system, which features voice control and a range of apps that can sync with a mobile phone via Subaru STARLINK.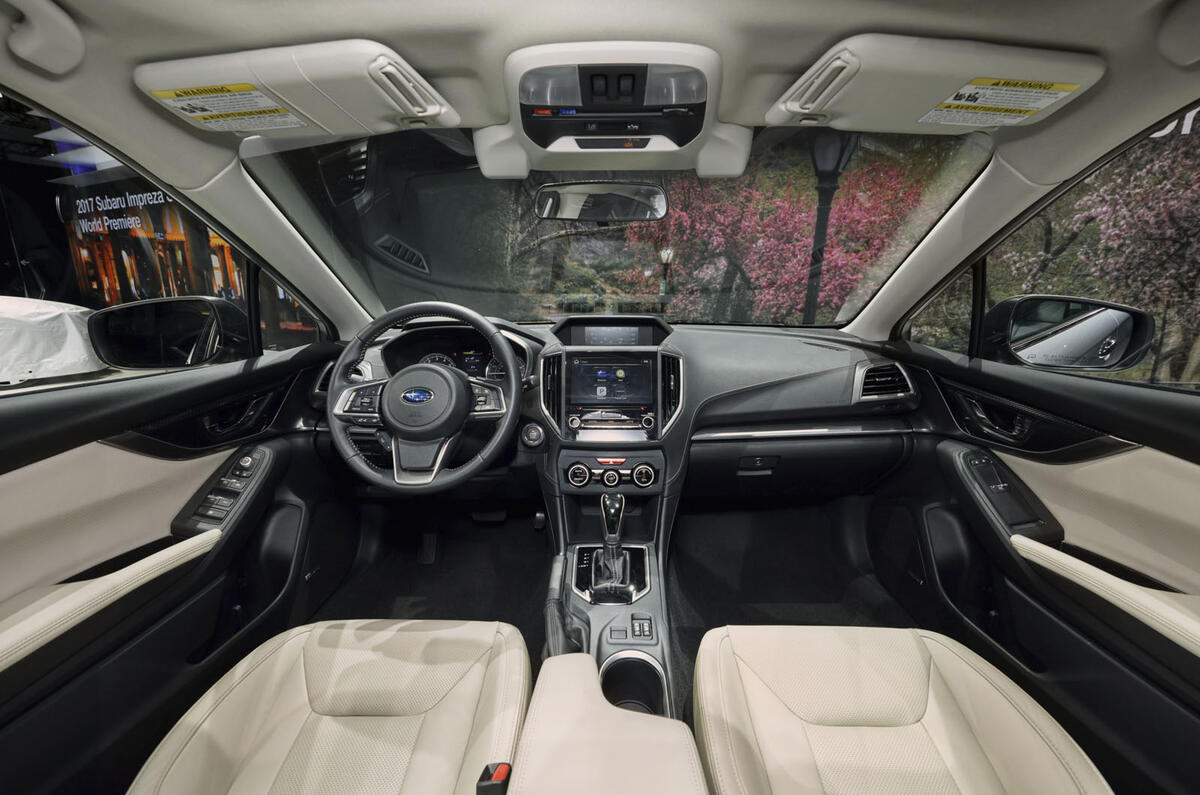 The Global Platform, which Subaru says "significantly enhances safety, ride comfort and agility", will suit a range of bodystyles and powertrains, including Subaru's all-terrain crossover and SUV models.
The anticipated WRX STi model is set to be the most radical yet. The performance version is rumoured to use a 2.0-litre turbo engine on the front axle and an electric motor on the rear. With around 320bhp, it will have the Ford Focus RS firmly in its sights.