Alfa Romeo has confirmed that its first sports SUV, the 503bhp, bi-turbo 2.9-litre V6-engined Stelvio Quadrifoglio, will cost from £69,500 when it goes on sale in Britain this summer.
This makes it more than twice the price of the entry-level Stelvio and £7905 more expensive than the Giulia Quadrifoglio, with which the car shares its engine.
The car uses a Ferrari-built 2.9-litre V6 producing 503bhp mated to an eight-speed automatic and a torque vectoring system. It has a rear-bias to, as company CEO Reid Bigland put it to Autocar last year, "make it feel like a two-door coupe would".
"We didn't just leverage Ferrari engineers for performance - we needed it to perform like an Alfa Romeo, and the Quadrifoglio will be the fastest SUV at the Nürburgring," he said. "While the Stelvio seems to go against our 105-year history, one minute behind the wheel and around one corner will show it is no different."
The Stelvio Quadrifoglio has an eight-speed automatic gearbox, which has been tuned to shift gears in 150 milliseconds in Race mode. The driver can also shift gears using steering column-mounted aluminium paddles. There are Four selectable drive modes: Dynamic, Natural, running-cost-friendly Adavanced Efficiency and performance-oriented Race.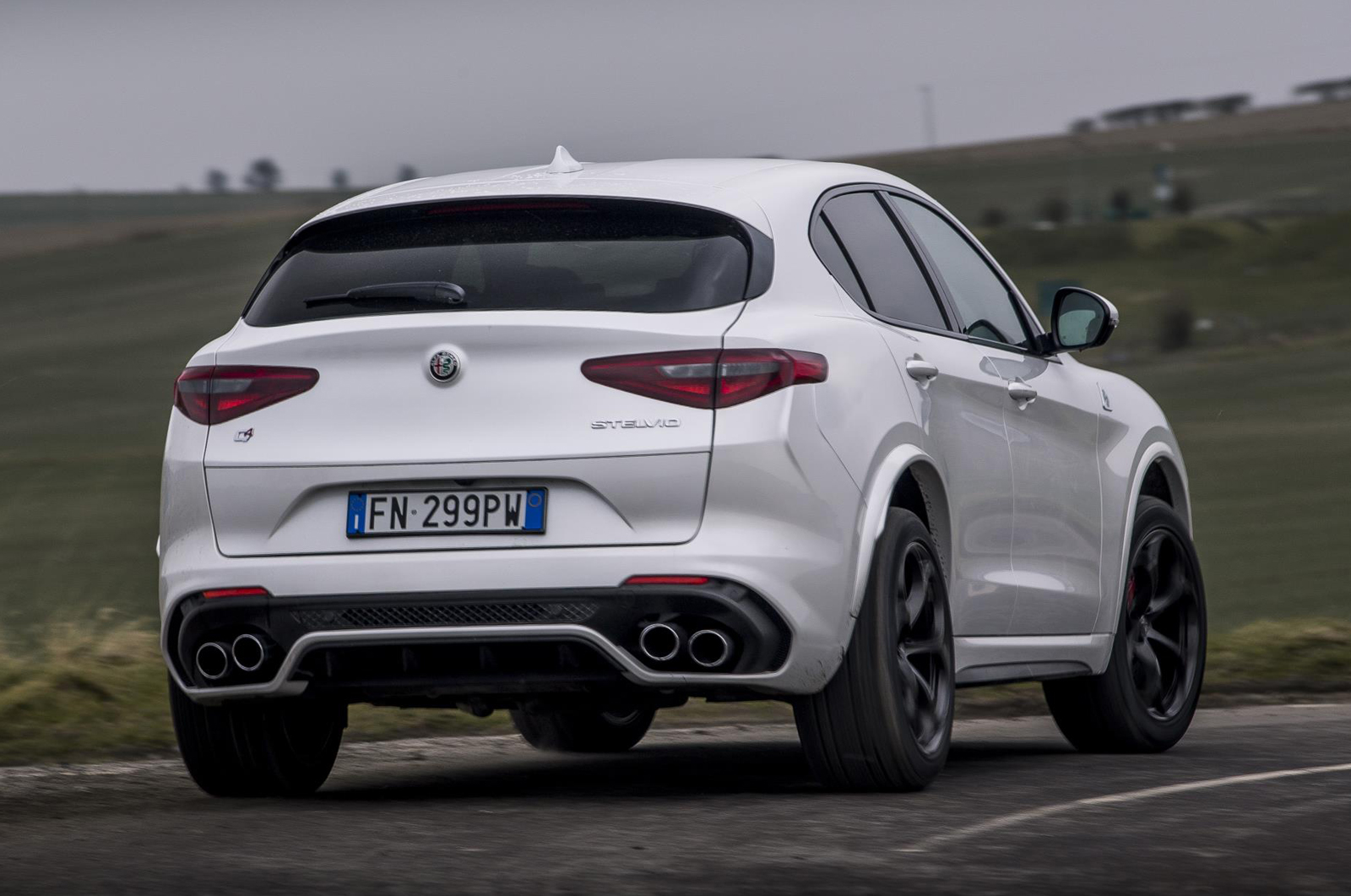 The SUV gets carbon-ceramic brakes with Alfa Romeo's Integrated Brake System, which the brand claims reduces stopping distances by combining a stability control system with the car's brake servo. The suspension comprises a double wishbone at the front with a four-and-a-half link system at the rear. Adjustable dampers also feature.
​Unlike the Giulia, the hot Stelvio will be offered only with four-wheel drive, with Alfa Romeo's Q4 system – which sends 100% of the torque rearwards in normal conditions, but can divide between the front and rear up to 50/50 - coupled with torque vectoring for the first time. The use of two clutches in the rear differential allow torque vectoring between the rear wheels.